Mr. Akinwunmi Ambode's foundation, La Roche Leadership Foundation in partnership with Curo Ten Nigeria Limited has continued with its unique initiative called the Flags Project.
The Flags Project is a state-wide project in Lagos State which seeks to install the Lagos State Flag and Nigerian Flag in all public primary and secondary schools in Lagos State to imbibe a culture of unity and responsibility in the students towards their state and nation as a whole.
The All Progressives Congress (APC) governorship candidate had earlier explained at the project's inception, that the idea behind the initiative was to start early in imbibing patriotic sentiments in Nigerian children. He stated that the Flags Project was borne out of the need to re-awaken the Nigerian dream in children, inculcate in them the right values and attitudes towards the nation and Lagos state.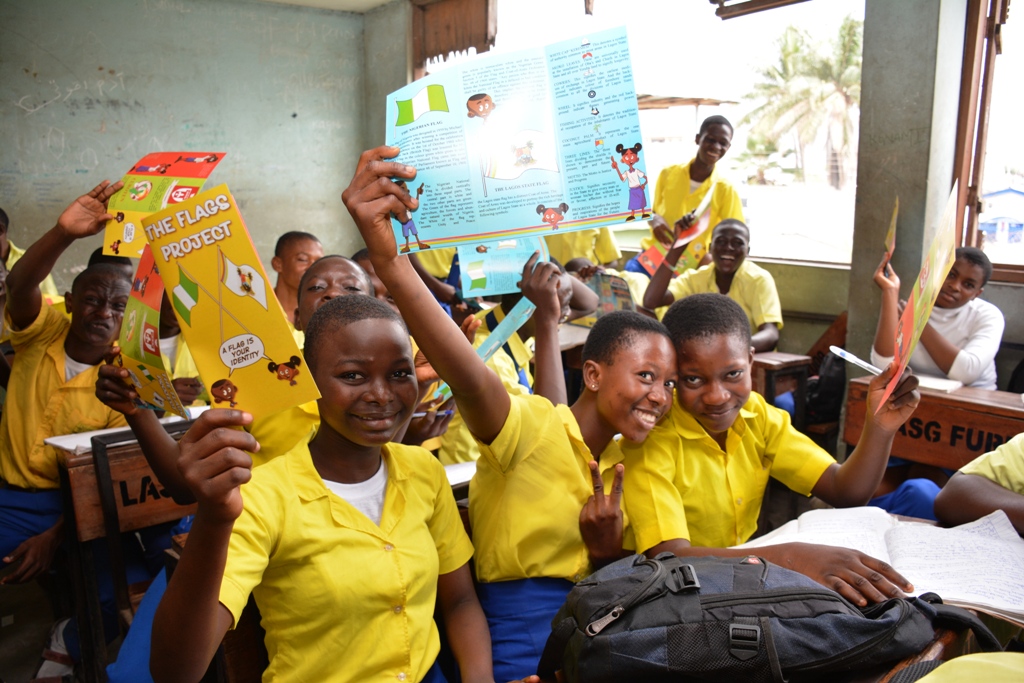 The project has already been through two stages with a total of 11 schools covered.
It reached Surulere Secondary School, Surulere and Wahab Folawiyo Senior High School, Ikoyi yesterday. Within the next two weeks, 7 more schools will be covered spanning Surulere, Ikoyi, Akowonjo, Ketu, Surulere, Agidingbi and Opebi.