At the inception of this administration, we promised that our government will work for all, no matter your race, creed or gender. We remain committed to this cause and this has necessitated that we extend and expand the reach of growth and development across our State.
We have continually worked to deliver projects that will directly impact on the lives of all Lagosians. The dualisation of the Alapere Road and Junction improvement which we are commissioning today is a fulfillment of one of the recommendations of the Traffic Summit organized by this administration in November 2015.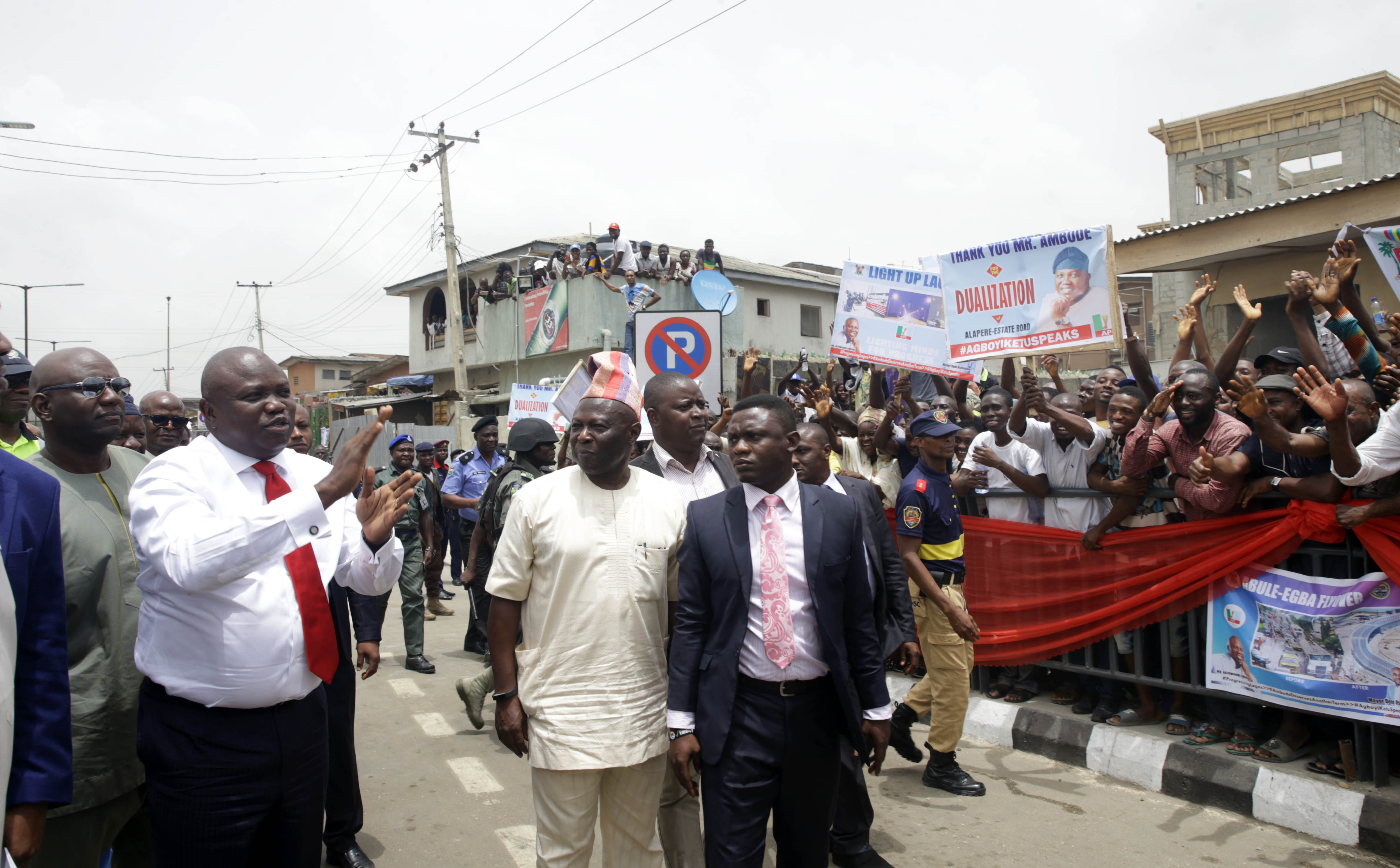 This summit recommended, among others, that critical road junctions such as this should be redesigned, improved and or upgraded to meet present and future needs of road users to reduce travel times and support economic activities.
As discussed at that Summit, our State is a victim of its own success being one of the leading commercial centers on the continent as not only Nigerians, but other Africans want to come in to share in our success story. Since we have to share this prosperity with others, we need to build greater capacity in coping efficiently with the volume of the commercial and industrial activities that our State will continually attract.
Undoubtedly, this infrastructure, with the improvement it has conferred on this axis, and the signalization of the traffic here, will not only serve the purpose of reducing travel time and resolving traffic gridlock, it will also increase the value of properties in this area and become a source of prosperity to the owners. That is the Lagos of our dream. A Lagos where we all succeed, together.
We therefore charge all Lagosians, particularly residents of this area, to take ownership of this and other projects provided across the State by Government and protect them as if they are truly yours because they were provided with tax payers' money.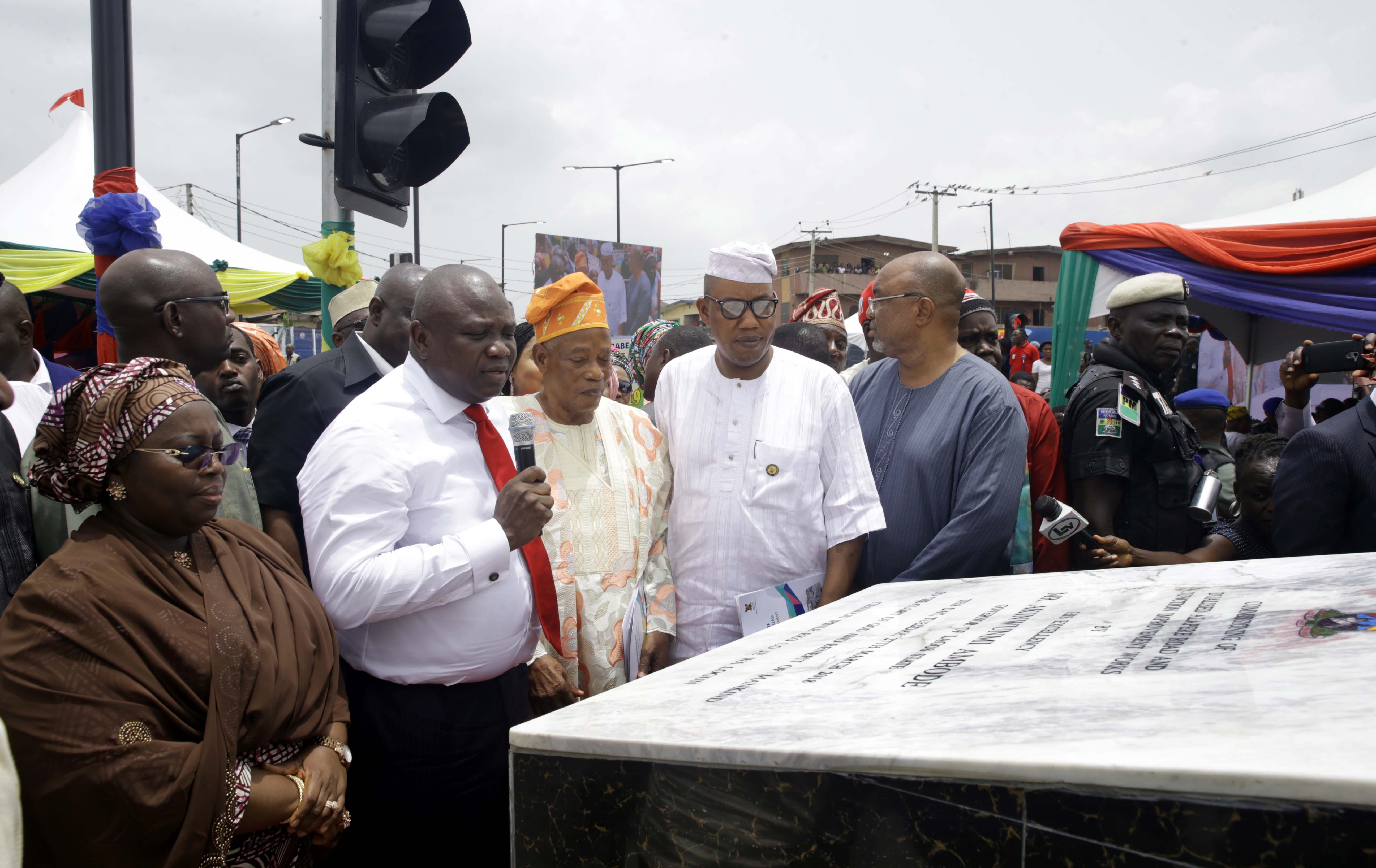 Our government sincerely acknowledges the contributions of all those behind the successful completion of this project especially all those who readily gave up their properties without recourse to litigation. We must publicly commend them and show our appreciation as the construction of this road was made easy for Government because of these individuals and institutions. This is indeed one of the few places in Lagos where people have supported Government's developmental efforts without recourse to litigation or protest and we acknowledge this sacrifice.
Finally, I am happy to announce the commencement of the Phase III of our Traffic Intervention Plan in the Ketu – Alapere Area, which is the Dualization of the Demuren Road (Alapere Roundabout to Ketu Junction) and Davies Streets (Mr Biggs Junction to Mile 12). This Phase is a strategic linkage between the Third Mainland Bridge – Ogudu – Alapere Corridor via Alapere and Ikorodu Road – Ketu – Ojota – Mile 12 Corridor. This Phase provides an alternative route for Lagosians, thereby taking pressure off the Ojota Interchange.
We will also support the the construction of a new market by the Local Government Chairman.
We appeal to Lagosians to continue to support our government in our drive to deliver critical infrastructural projects to the benefits of all by paying their taxes regularly and on time.
Thank you.
Itesiwaju Ipinle Eko L'o Je Wa L'ogun