Today, Friday 27th may 2016, is the 49th Anniversary of the creation of our dear State, Lagos State. While wishing all Lagosians, Happy Anniversary, it is a thing of joy to celebrate the smallest, most populous and most prosperous State in Nigeria amongst my people; the Alimosho Community and most especially, Ajasa Command, Meiran and Aboru communities.
It is also double and triple joy for us. We celebrate with all our children as we mark Children's day today. May God Almighty continue to guide and guard our children to become great men and women in our lifetime. (Amen).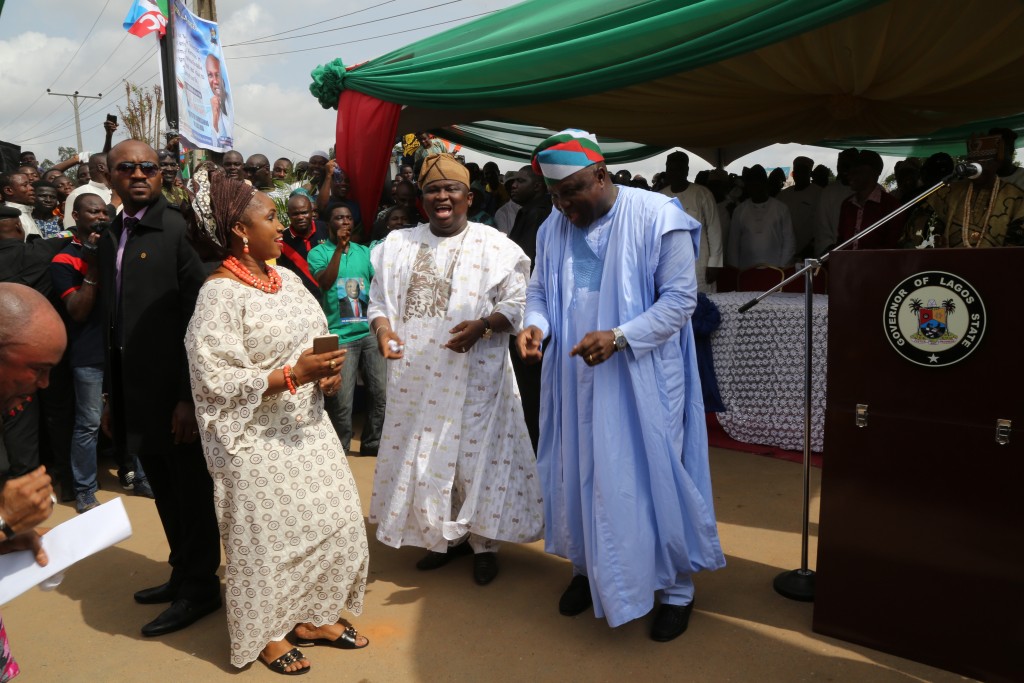 Triple joy, because, today, we are witnessing the rebirth of growth and development of the  Alimosho economy with the commissioning of this road project.
In exactly one year from today, your State, Lagos will be marking her golden anniversary of 50 years. We shall all witness that day together. To herald this year-long celebration, the Vision of the Child event shall hold later today, bringing some of our creative children together as a way of celebrating them and Lagos collectively.
During my electioneering campaign, I promised to make life easier and more comfortable for our people through the implementation of people's centered policies and provision of first class infrastructure.  I promised a government of inclusion; that leaves no community behind.
In fulfilment of this, we commenced work on the construction of this road five months ago.
I must disclose that the construction became inevitable after I paid an unscheduled visit as a follow-up to the complaints received from the people of the Ajasa Command community on the unacceptable condition of this road. On that day, I gave my word to immediately mobilise resources and men to deliver this project.
Today, I am delighted that we have delivered a brand new dual carriage way; 2.481km long and 15 meters wide, complete with street lights, drainage and walk-way.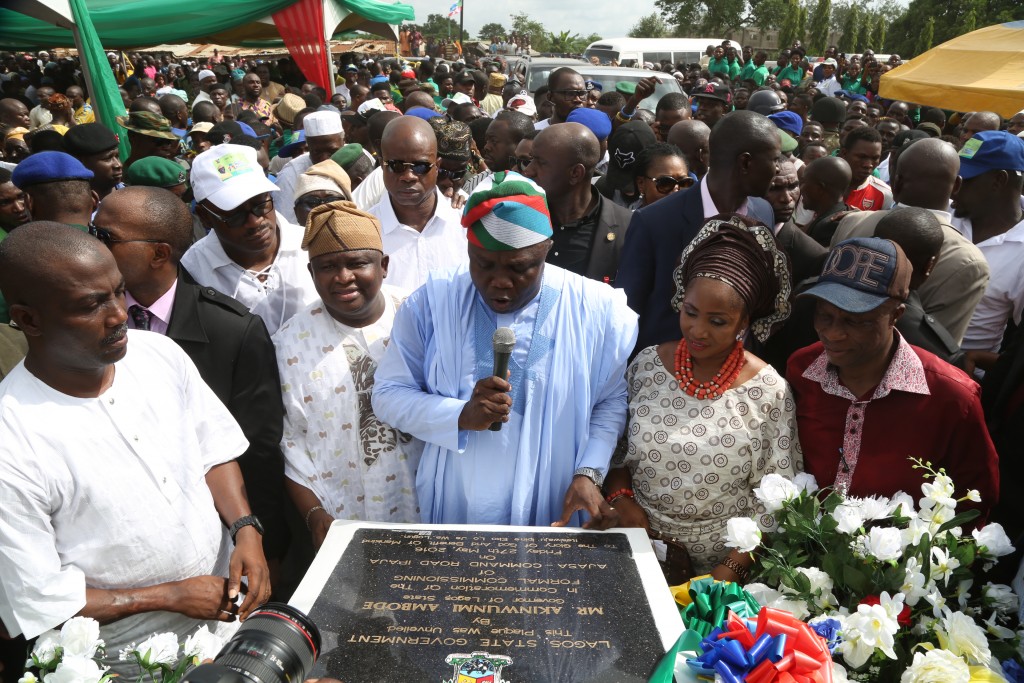 This road will serve as an alternative route to Abeokuta Expressway as we link Abesan Estate from Aboru before the end of the year. This will eventually reduce the traffic gridlock usually experienced along this axis.
The construction of this road is a clear demonstration of what our administration stands for; to listen and respond to the needs of our people. I now urge you to protect public infrastructure in your community. This road has been built with the resources from our common wealth; the tax payers money; it must therefore be protected jealously, to serve the community and improve our quality of life and standard of living.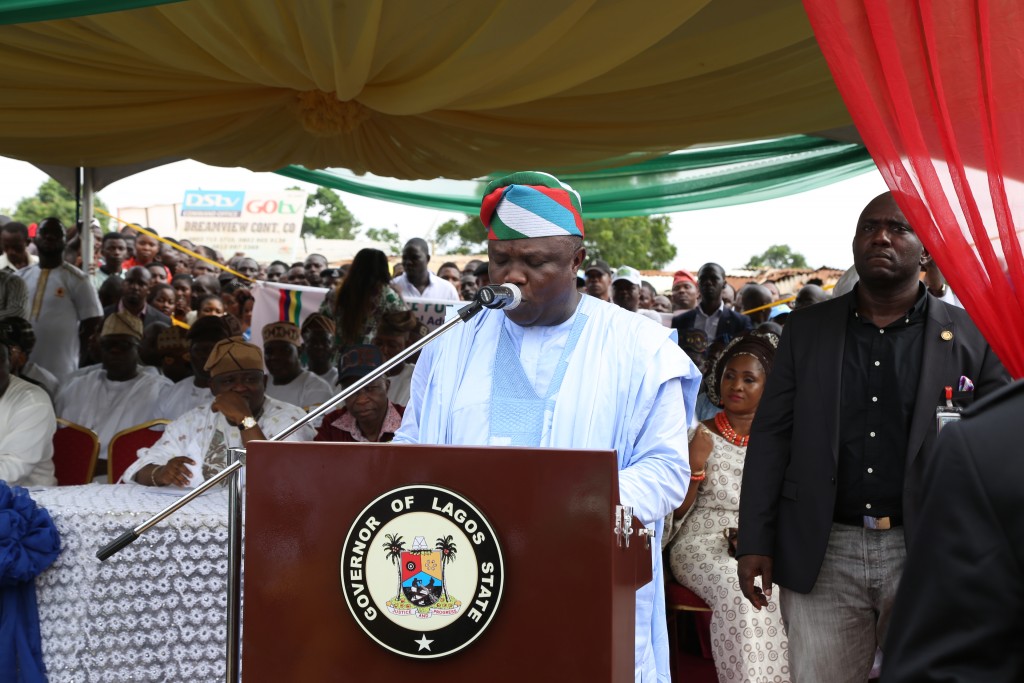 As a government, we will continue to provide first class infrastructure in our communities and create an enabling environment for every Lagosian in fulfilment of our electioneering promises.
I thank the Senator representing this Senatorial Zone,
Distinguished Senator Solomon Olamilekan Adeola, our national leader, Asiwaju Bola Ahmed Tinubu, His Excellency, Governor Rauf Aregbesola, leaders of our great party, the All Progressives Congress, in this "Tinubu Country"; Honourable Bisi Yusuph, the Executive Secretaries and our traditional rulers, the CDAs and everybody who has made this project possible.
Distinguished Ladies and Gentlemen, it is now my honour and privilege to officially commission this road to the glory of God and for the use of our people.
Thank you and God bless.
Itesiwaju Ipinle Eko, lo je wa l'ogun!!!
Akinwunmi Ambode,
Governor of Lagos State,
Alausa.
24th May, 2016