Protocol,
The swearing in of My Lord, Hon. Justice Opeyemi Oke as Acting Chief Judge of Lagos State is in line with judicial precedence and the long-aged tradition of succession by seniority on the bench.
While we await the recommendation of the National Judicial Council, I consider it expedient to perform this administration of oath of office without delay to avoid a vacuum in the leadership of the State Judiciary.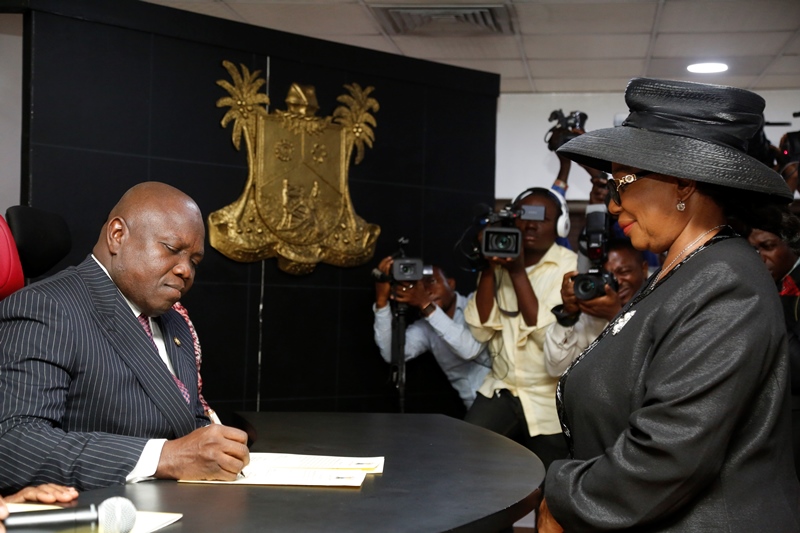 Over the years, the Lagos State Judiciary has been a beacon of promise for Nigeria as a whole given its reputation for intellectual judicial pronouncements that have stood the test of time at our Appellate Courts. I am therefore confident that as you take up the leadership of the Judiciary today, though in an acting capacity, your Lordship will discharge the duties of this office with exemplary wisdom, candour and integrity.
The Judiciary is an independent arm of Government, but our success as a Government lies in our collaboration and inter-dependence which must be actualized without inhibiting the independent discharge of our functions. I am certain you will find us in the Executive arm and those in the Legislative arm as willing partners given our commitment over the years to the rule of law and safety of lives and properties for the people of Lagos State.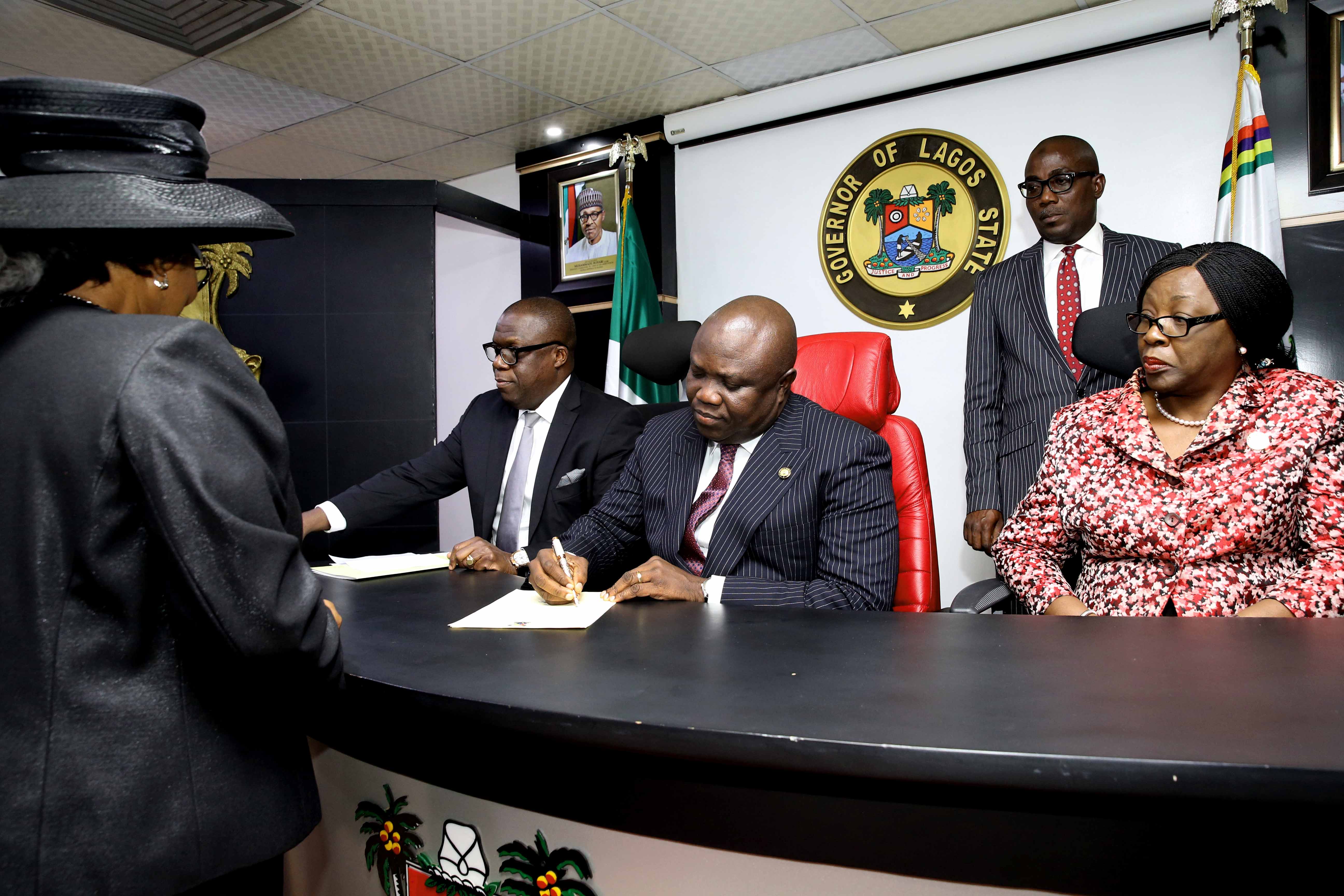 Let me also reiterate this Administration's commitment to improve the welfare of judicial officers and increase the number of Judges to dispense Justice adequately and effectively. In the coming days, we will commission the First DNA Forensic Centre in Nigeria. This is geared towards improving the quality of evidence gathered by the security agencies especially the Police and achieving a more scientific-led investigation, which invariably increases the confidence of the Courts in arriving at a just conclusion of cases.
In conclusion, I want to thank the outgoing Chief Judge, Honourable Justice Olufunmilayo Atilade for her dedication and commitment to serving the people of Lagos State. I congratulate Your Lordship, the Acting Chief Judge, and pray that the Almighty God will strengthen your will to do justice, grant you good health and the wisdom in the performance of your responsibilities.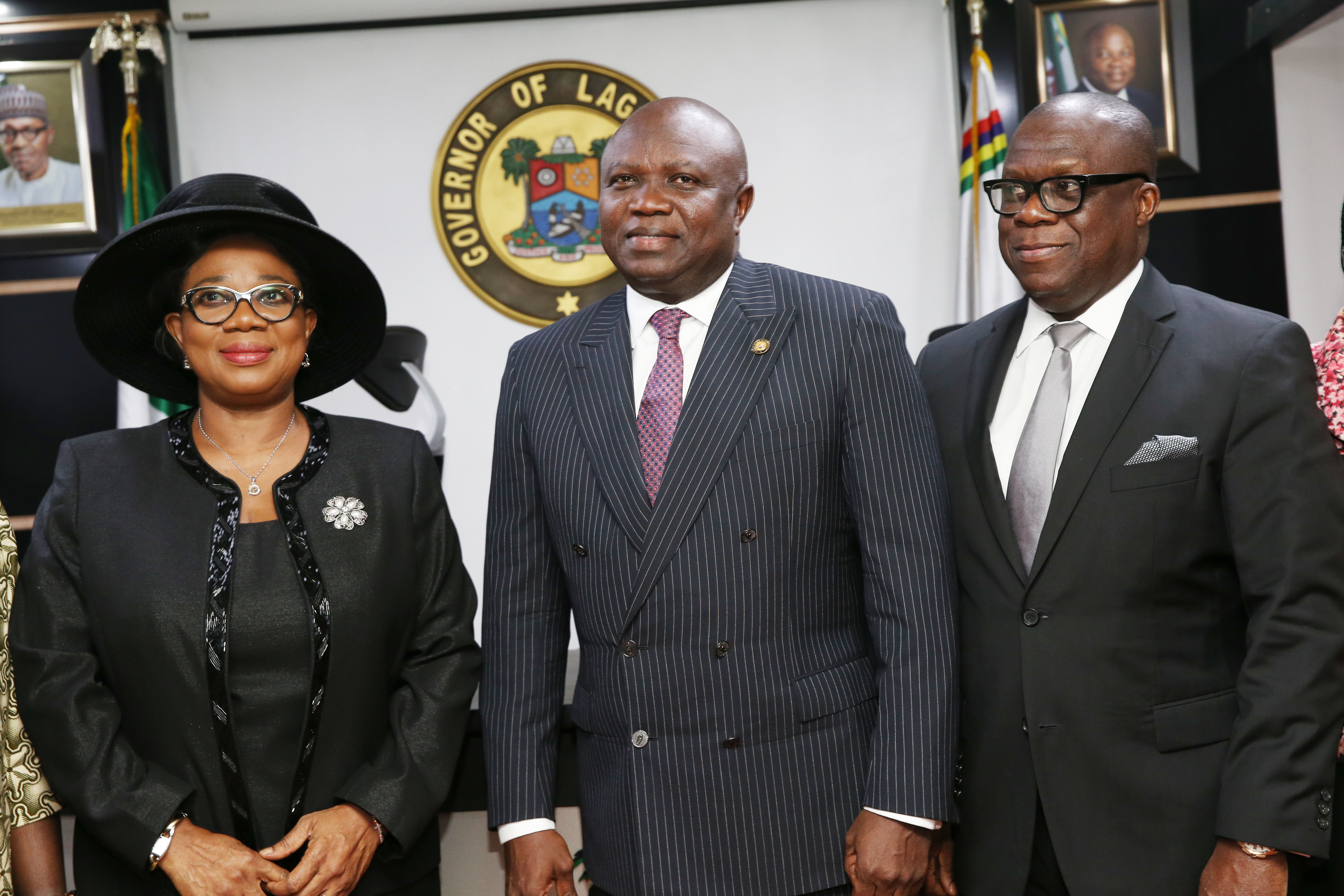 Thank you.
"Itesiwaju Ipinle Eko Lo Je wa Logun"
His Excellency
Akinwunmi Ambode,
Governor of Lagos State,
Alausa.
 25th September, 2017