Protocol,
A few moments ago, we all witnessed the swearing in ceremony of two new Permanent Secretaries in the persons of Engr. Abdul Adeniyi Omotayo and Mrs. Dada Adebimpe. I congratulate you on your well-deserved appointments.
The position of a Permanent Secretary is very crucial to the smooth running of government machinery. In discharging their responsibilities as the Accounting Officers of their various MDAs, Permanent secretaries are expected to provide leadership and ensure effective coordination of government business with one goal in mind; effective and efficient service delivery to the people.
I am happy to note that the Body of Permanent Secretaries in the Lagos State public Service has demonstrated great capacity as a reliable pillar of support for this administration.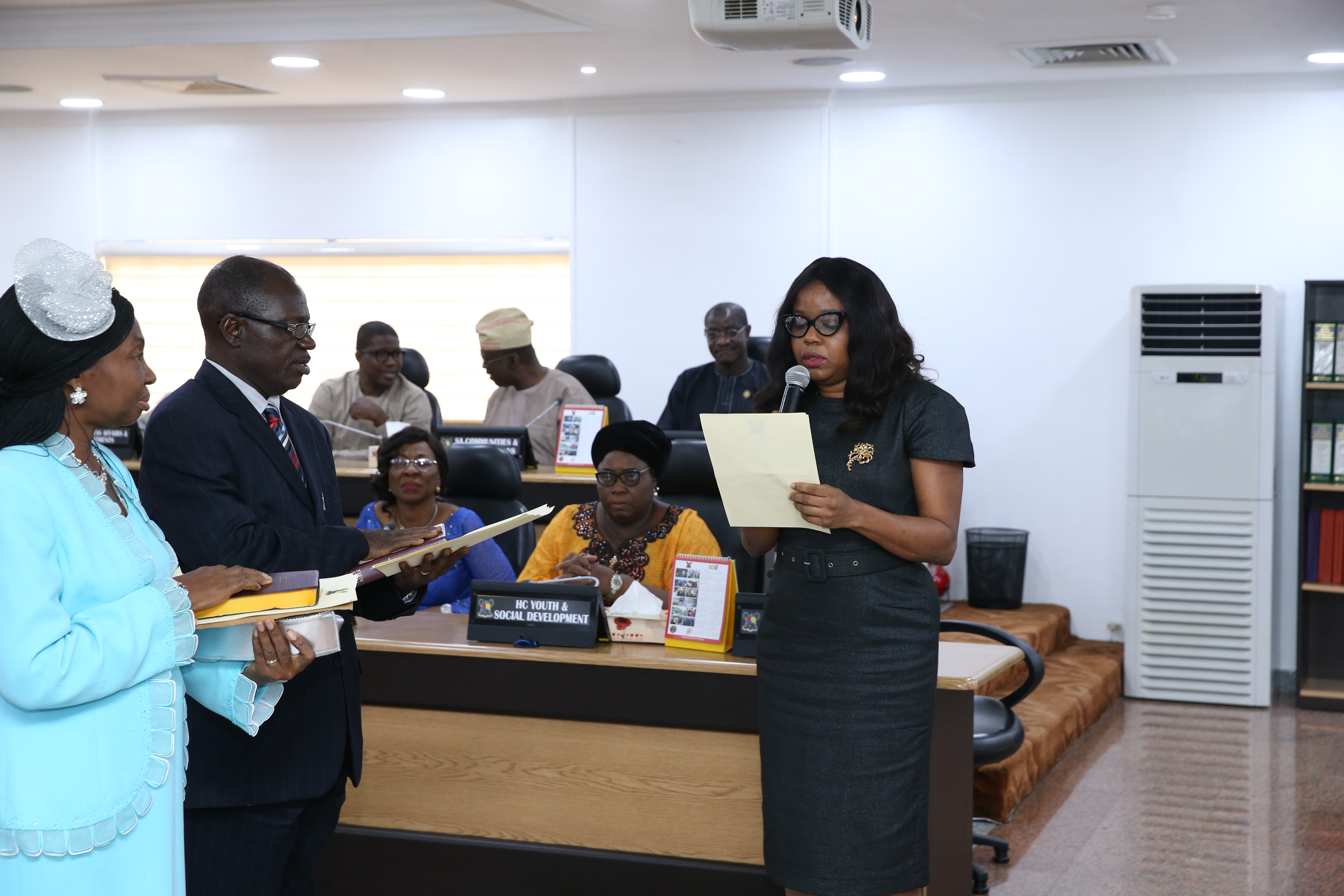 I have no doubt in the ability and capacity of the newly appointed Permanent Secretaries to add value to this administration in terms of facilitating the delivery of dividends of good governance to our people. As substantive directors prior to this new appointment, you have been part of the process and well acquainted with the standards that have been set by this administration.
In line with the well acknowledged policy implementation strategy of this administration, which is driven by creative and innovative thinking, I expect you to come up with new ideas that will make positive difference in the way and manner responsibilities are discharged in your assigned MDAs. This is the way to go if we are to align with modern realities and also keep pace with the expectations of a diverse and enlightened population.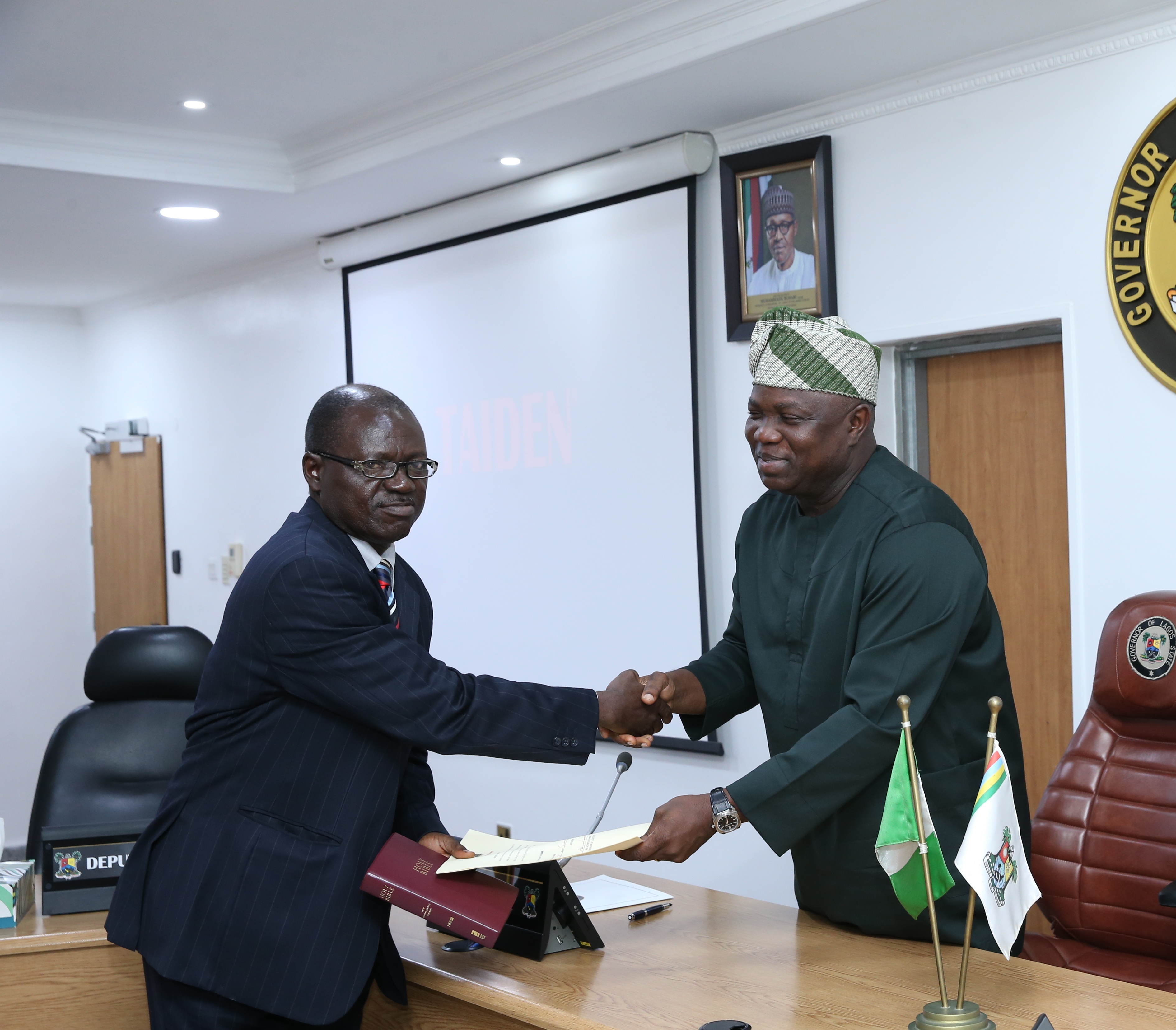 While congratulating you once again on your appointment, I challenge you to bring to bear on the process of policy implementation, your knowledge and years of wealth of experience in the Public Service. This is the only way you can truly justify your appointment and the confidence reposed in your ability.
I wish you all the best in your new assignment.
Thank you and God bless you all
Itesiwaju Ipinle Eko, lo jewa logun!!!
Mr. Akinwunmi Ambode,
Governor of Lagos State,
Alausa.
12th January, 2018