When our administration assumed office on May 29, 2015, we promised to deliver an all-inclusive governance in which no one would be left behind. We promised that our government would work for all; no matter your sex, tribe, creed or status. This event is another opportunity to reaffirm this policy stance of our government.
Today, December 3rd, has been set aside by the United Nations as the International Day of Persons with Disabilities. This initiative, apart from encouraging a better understanding of people living with disabilities within our society, is aimed at promoting the rights, dignity and welfare of this group of people.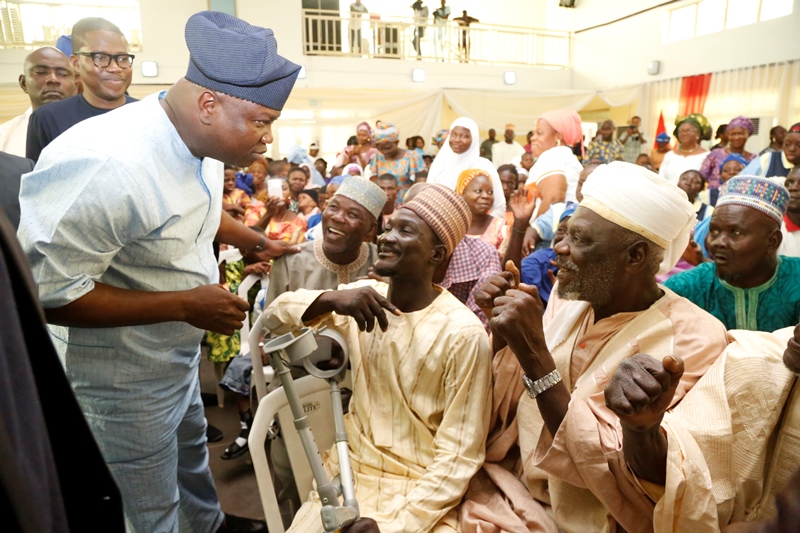 The theme for the 2017 celebrations; "Transformation Towards Sustainable And Resilient Society For All" keys into our own vision which is to enable people with disability become active contributors in our society. As a government, it is very critical to us to ensure the effective integration of people living with disabilities, especially in today's changing world.
For us in Lagos State, we see Ability in Disability always. We believe strongly that the socio-economic integration of persons with disabilities is not only a human right but also a prerequisite for sustainable development. Our experience has shown that when people with disabilities are adequately empowered to participate in and lead the process of development, their entire families, communities and even the larger society will benefit.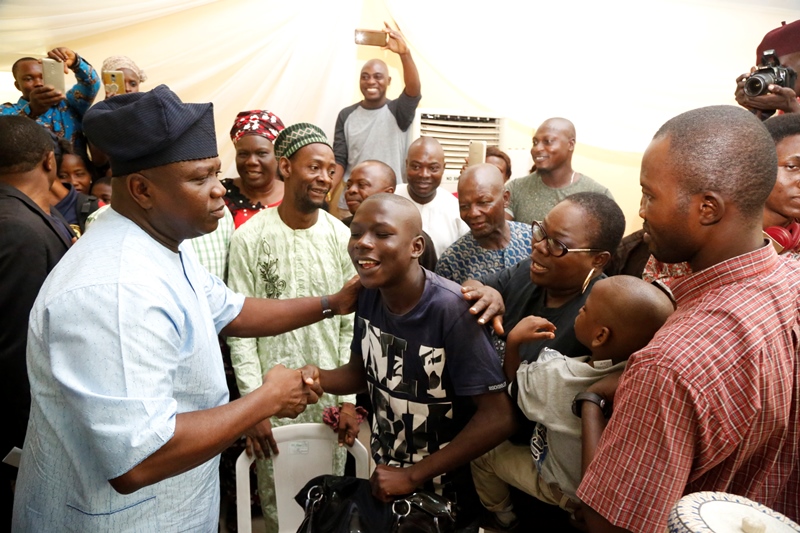 As a result, we are leaving no stone unturned in our efforts to ensure a more comfortable socio-economic status for these members of our community by providing them with various opportunities. Just recently, a total of 250 persons living with disabilities were employed into the State's Civil Service, Local Governments and LCDAs. More will be employed next year.
Similarly, 500 persons have also benefitted from the State government's special empowerment programme. Those of them engaged in small and medium scale businesses received various sums as grant to boost their businesses.
The grant was drawn from the N500 Million Naira Special People's Fund established during our first year anniversary in office on May 29, 2016. Selected care-giving homes, schools and Associations of People With Disabilities have also been supported with cash and material/equipment worth several millions of Naira within the last one year.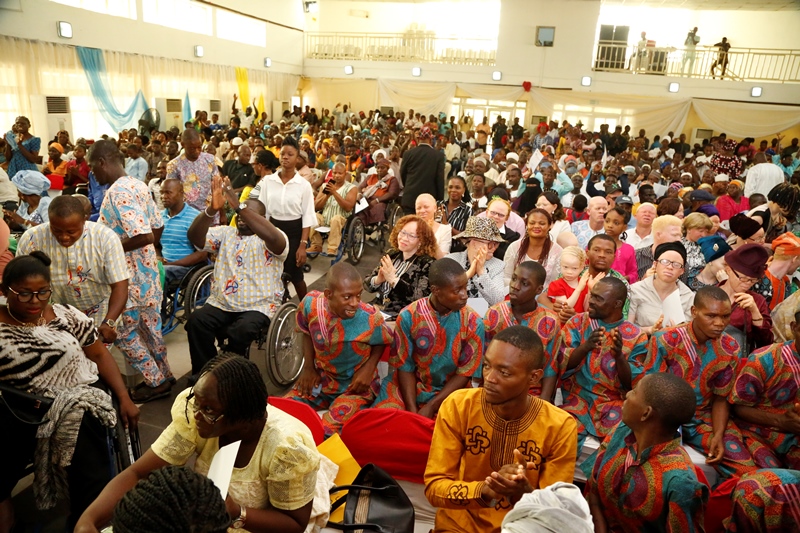 Our administration is making plans to establish an Early Intervention Centre for the provision of therapy and educational support services for infants and young children with special needs. This will enable us equip these children with necessary skills and help develop their potential, thereby overcoming identified developmental delays as far as possible.
As a government, we will continue to embark on initiatives to improve the quality of lives of our people. We will always work to develop the productive capacity of persons with disabilities and give them opportunities to play a role in socio-economic growth of our State.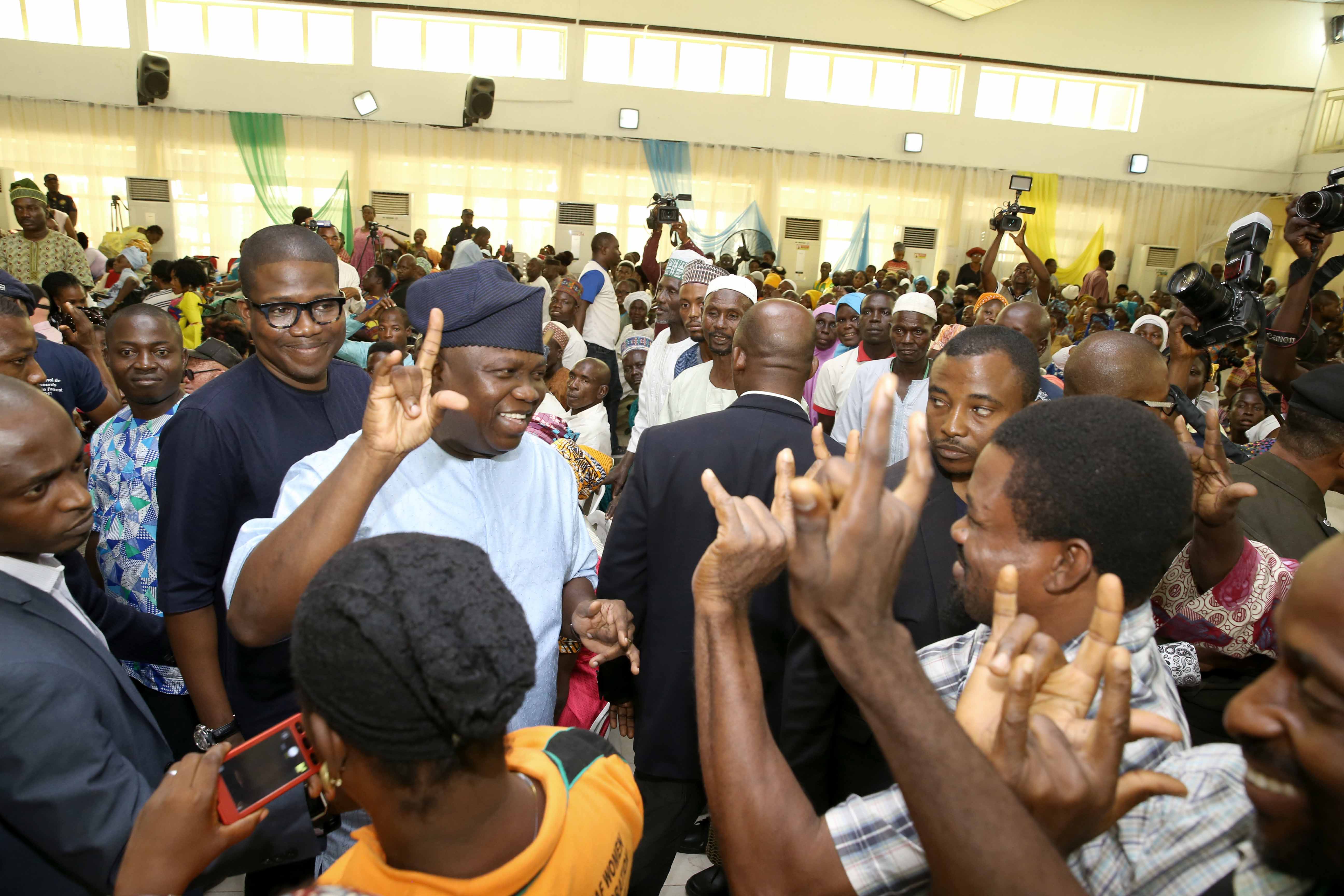 To our brothers and sisters present here this morning, let me restate our firm belief that there is ability in every disability. You should not allow any circumstance limit your progress and life aspirations. You must strive to achieve the best in everything you do and command respect from people in the society.
I urge the general public to always embrace People Living With Disabilities and always look out for the good qualities God has deposited in them.
I wish you all a happy celebration with a renewed pledge to always make the welfare and well-being of Persons living with disability in Lagos State a priority. You all mean a lot to me and our administration. I will always be with you.
Thank you and God bless you all.
Itesiwaju Ipinle Eko, lo je wa logun!!!