Wife of the Governor of Lagos State, Mrs. Bolanle Ambode on Sunday called on mothers to raise and nurture their children with the fear of God, irrespective of gender.
She made the call when she paid a charity visit to a set of triplets delivered by Mrs Abbey Augustine and a set of twins delivered by Mrs Nosiru Onibon, both at the Epe General Hospital, Epe.
Mrs Ambode, who was accompanied by the wife of the Speaker of the Lagos House of Assembly, Mrs Fausat Obasa, said the upbringing of a child goes a long way to determine his or her future, reminding mothers of the key role they play in shaping the future of their children.
According to her, "Children are wonderful gifts from God, therefore, mothers must cherish, nurture and raise their children in the fear of God, so that they will grow to become good role models and be useful not just to themselves but their parents and society at large".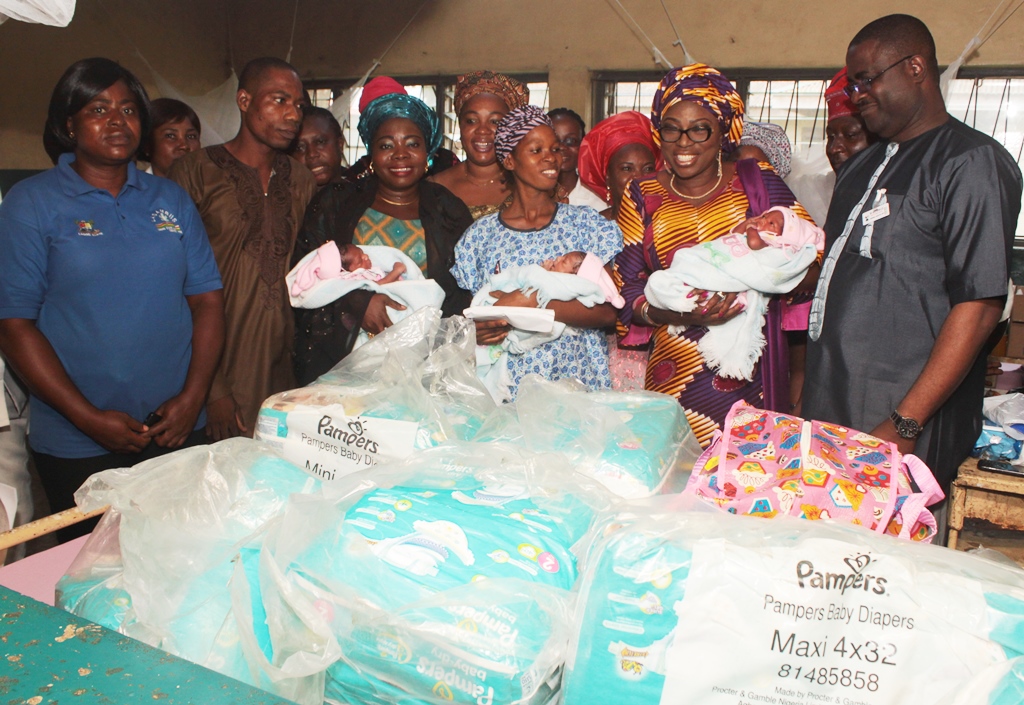 She seized the occasion to present gift items to the mothers of the babies.
Medical Director of the hospital, Dr. Mustapha Bamidele who received Mrs. Ambode and her entourage, expressed joy at the visit, saying such was quite unusual.
"It shows kindness and meekness on the part of her Excellency", Bamidele said.
He expressed appreciation on behalf of the management and staff of the hospital for the visit and presentation of gifts to the newly born, expressing optimism that the hospital will witness such visits in future.
Responding, the elated parents of the newly born expressed joy for the kindness shown to them by Mrs. Ambode just as they prayed for the peace and progress of the Governor's family and the State at large.
It is worthy to note that Governor of Lagos State, Mr. Akinwunmi Ambode and his wife, Bolanle, were both delivered at the Epe General Hospital many years back.