Fellow Lagosians, as you are aware, tomorrow, 1st of October marks the 58th anniversary of our country's independence and I wish to congratulate all Lagosians and every Nigerian for being part of this historic moment.
Nigerians in general and Lagosians in particular stand out because of our resilience, hardwork, unity in diversity, quest for justice and equity commitment to tenets of democracy and peaceful co-existence.
However, dear Lagosians, it has become necessary for me to address you in view of the events of the last two weeks, particularly media reports in respect of the imminent APC Governorship Primary election in Lagos State.
The last Three and Half years have witnessed tremendous improvement in our security apparatusand a significant drop in the incidents of crime in our State. However, the current political situation has caused palpable tension and unnecessary fears among law abiding Lagosians. Security reports available to the State Government indicate that there is an ongoing recruitment and arming of political thugs to disrupt the tranquil atmosphere of Lagos State, in the guise of holding Primary Elections.
Asa responsible Government that has invested so much in enhancing security of lives and property in the State to enable Lagosians pursue their lawful endeavours, we will not allow any disruptive elements to cause panic or wreak havoc that will affect the progressive strides which Lagosians are known for. This is more so that we have the assurances of our party Leaders to conduct free and fair primary elections for aspirants into the various political offices.
It has become imperative to put every stakeholder on notice, especially the Federal Government and Security Agencies, to take more than a passing interest in the development in this State that has hitherto been adjudged as the safest city in Africa.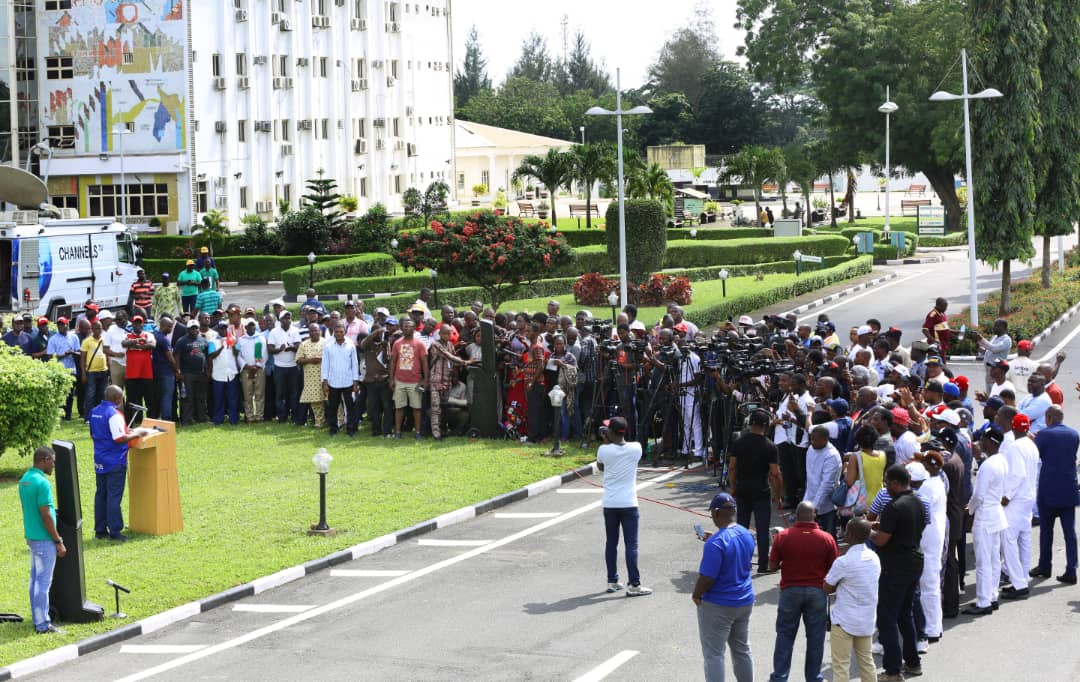 Consequently, the State Government will do all within its powers in collaboration with relevant security agencies to protect our citizens and insulate them from any condition that may breed insecurity or the breakdown of law and order in the State throughout the Primaries campaign and election periods.
While assuring all Lagosians to be calm and go about their normal businesses, criminal elements arehereby advised in their own interest, not to foment any trouble in the name of politics or under any guise, as the full wrath of the law will be brought to bear on any law breaker.
Without being immodest, after three and half years of remarkable performance in bringing growth and development to our dear State, I have humbly expressed my intention to seek re-election in order to consolidate on the giant strides that we have recorded for our dear State and our great party, APC. Thisis why I once again seek the support of every party member in tomorrow's primary election. We shall overcome.
God bless Lagos State.
God bless Federal Republic of Nigeria.
Itesiwaju Ipinle Eko, Lo je wa Logun