The Lagos State Government on Wednesday kick-started discussions on partnership for the development of agricultural commodity value chain with Niger State aimed at ensuring food security and job creation for the two States and the country at large.
The partnership, which is the second of its kind that the Lagos State Government under Governor Akinwunmi Ambode is entering, was said to be directed at considerably boosting the Gross Domestic Product (GDP) of not just the two States, but the the country.
Addressing journalists after paying a courtesy visit on Governor Ambode at the Lagos House in Ikeja, Niger State Governor, Alhaji Abubakar Sani Bello, said the discussion basically centered on how to explore the comparative advantage of the two States to the benefit of Lagos and Nigeria.
He said: "It was a private discussion. It was just to say hello to him (Governor Ambode) and we did not discuss much. Part of our conversation, we discussed agriculture and we specifically discussed how we can partner with Lagos State to support agriculture to the benefit of Lagos State and Nigeria at large."
It was gathered that discussion on the partnership is still at the preliminary stage, while more would be revealed on modalities as to how things will pan out as regard the partnership going forward.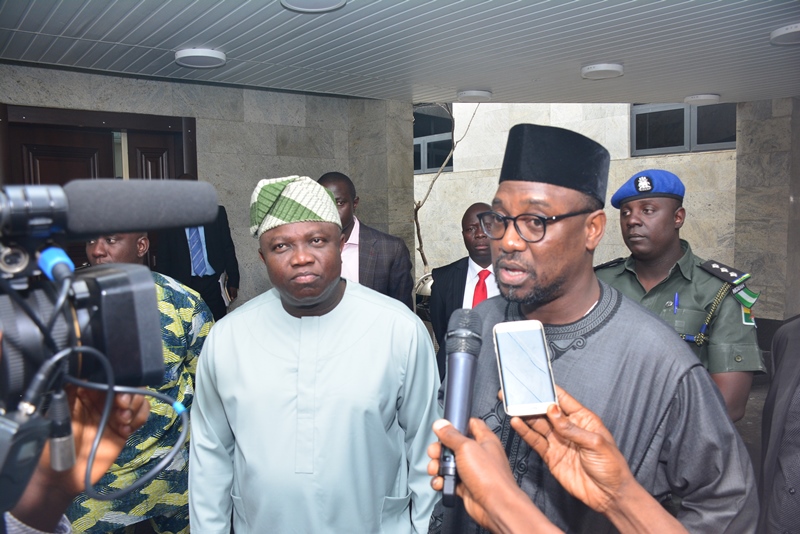 Governor Ambode had earlier entered into partnership with Kebbi State also on development of agricultural commodity value chain. The agreement, aside being aimed at the production of 70 per cent of Nigeria's rice requirements annually, also principally centres on boosting the production of wheat, ground nut, maize, millet, sorghum, sugar cane, cows among others.
He said: "This relationship is visionary and it is also a pointer to the fact that the two states have decided to openly support the vision of Mr. President, President Muhammadu Buhari.
"The change mantra which President Buhari has been preaching is what this whole relationship is all about that we must look inward. We must start to reintegrate our economy in such a manner that we must not continue to import what we can produce and we must create a value chain where we have comparative advantage to do so," Governor Ambode had said.