Lagos State Governor, Mr. Akinwunmi Ambode on Monday swore-in new sole administrators to take charge of the 20 Local Governments and 37 Local Council Development Areas (LCDAs) in the State, with a reassurance that his administration would spare nothing to make governance at the grassroots vibrant and responsive.
Governor Ambode, who spoke at the Banquet Hall of the Lagos House, Alausa, Ikeja during the swearing-in ceremony, said the appointment of sole administrators was another step by his administration to deliver on its promise of a government of inclusion where no one is left behind.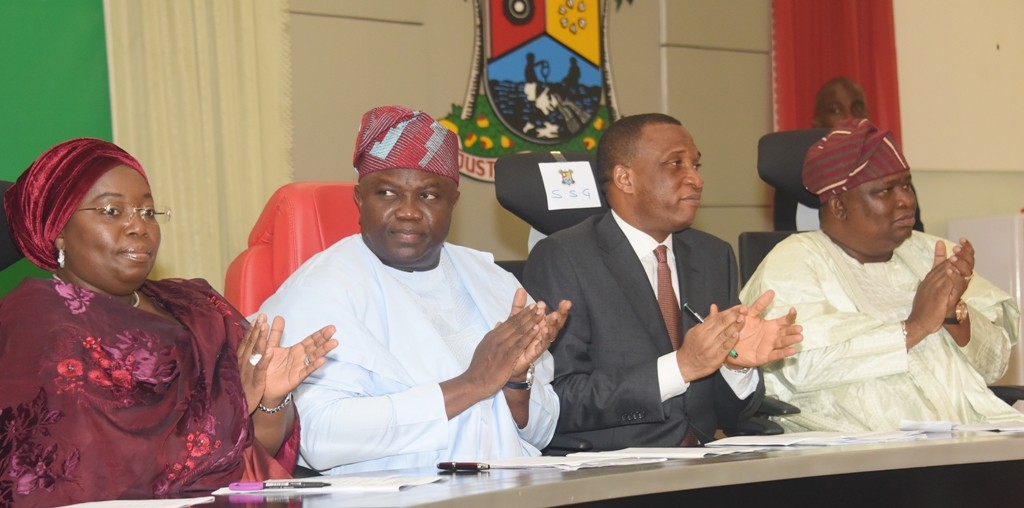 "The hallmark of any good Government is to provide basic services to the communities at the grassroots. This is the only way the real dividends of good governance can spread downwards and touch the hearts and minds of its people," he said.
The Governor further said: "Our State is growing so fast that the concept of the rural area will not be applicable to any part of Lagos very soon. Our government is working hard to meet the yearnings of our people who live in what I term semi-urban areas by providing them with services like water, good roads, street lights, efficient refuse collection, cleaning of drainage and roads, primary healthcare, recreational parks and sports facilities to make those areas liveable and economically viable," he said.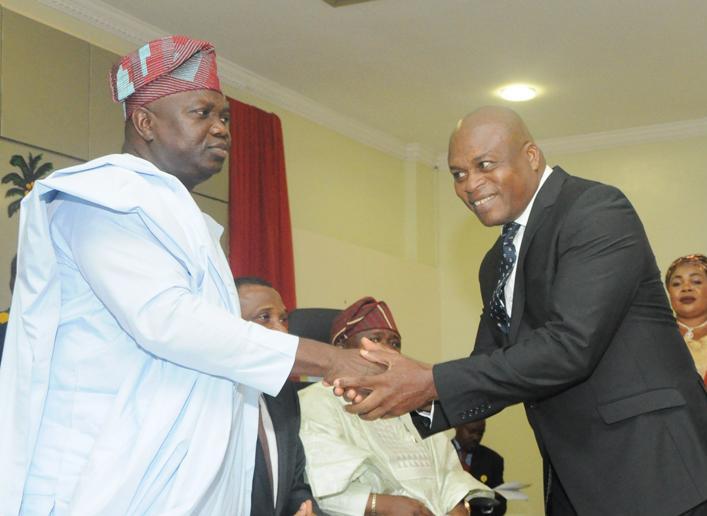 Governor Ambode also said that the appointment of the Sole Administrators to manage the affairs of the Local Governments and Councils was in line with the recent resolution passed by the House of Assembly which recommended that the previous local government committees be resolved.
He said his administration remains committed to reforms that would make the Local Governments more responsive to the needs of the people, adding that he recently assented to three bills on local government reforms recently passed by the Assembly that would change the face of governance at the third tier of government.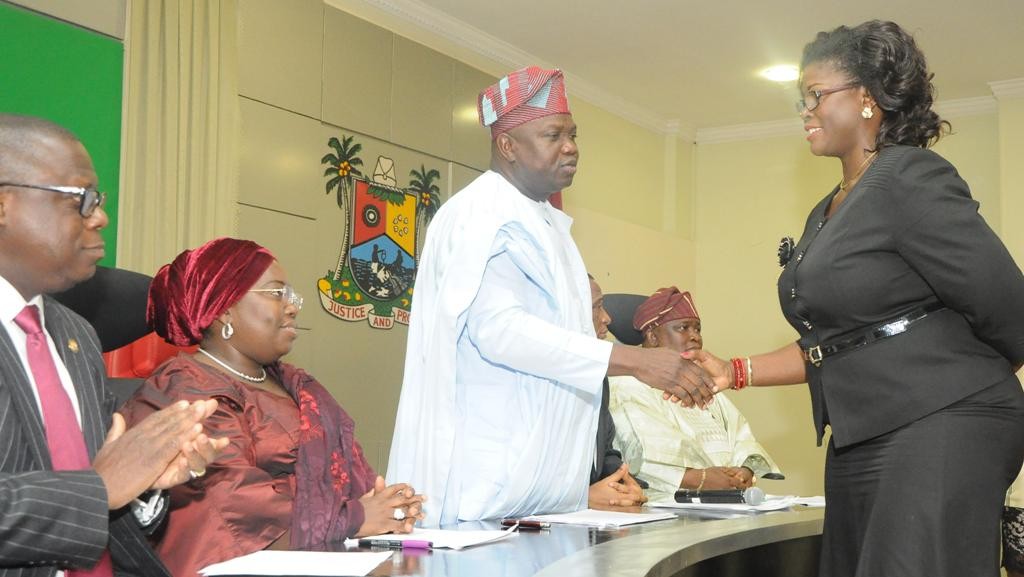 Governor Ambode also charged the newly sworn in Sole Administrators to see their appointment as a call to service of the people, urging them to carry out their responsibilities efficiently.
"You are relay runners on a journey of reform that will ultimately culminate in the election of accountable people that will carry on the baton of good governance for our people. For the duration of your race, I urge you to run the race efficiently with diligence so you do not betray the trust that has been placed in you.
"Your job is to go to the Local Governments you have been posted and make a difference to the lives of the people. You must touch lives and be prepared to have your lives also touched by our people. You must interact with the people, share their joys and pain, and reside among them. It is only through this symbiotic relationship that we can truly say we have begun to understand and serve our people," he said.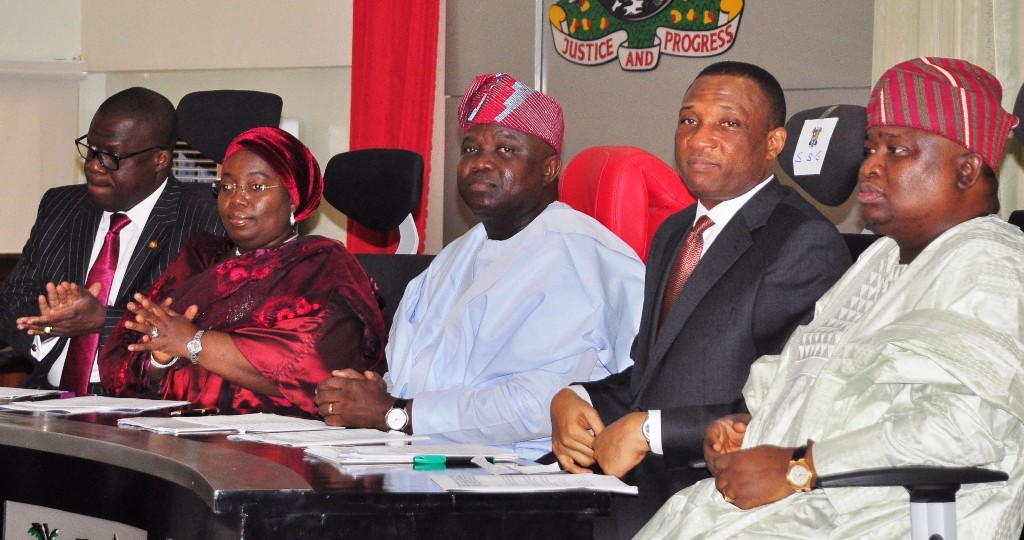 Governor Ambode also said that the State Government would put in place a strict monitoring, control and feedback process to check against excesses and abuse of office, warning that he would not hesitate to replace any Administrator found wanting in conduct and discharge of duties.
Earlier, Secretary to the State Government, Mr. Tunji Bello said the appointment of the Sole Administrators was one of the steps aimed at preparing the Local Government councils for the subsequent elections, and urged the appointees to see the development as an opportunity to engrave their legacies on the sands of time.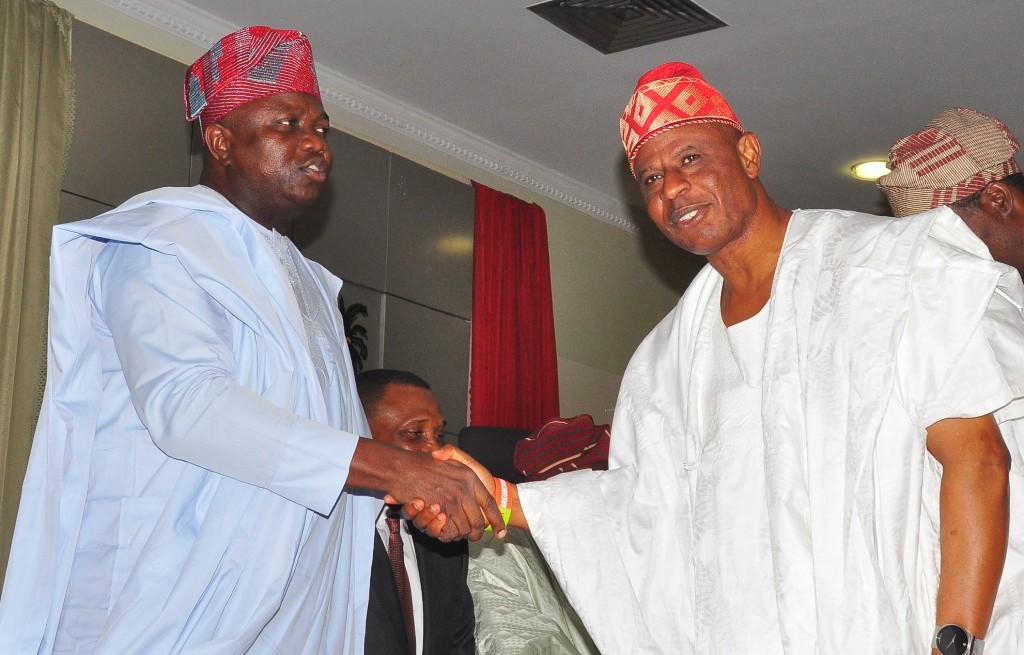 Responding on behalf of the appointees, Sole Administrator of Bariga LCDA, Mr. Sanya Osijo thanked Governor Ambode for counting them worthy to be part of the development of the State, assuring that they would go all out to offer good governance at the grassroots.
The Sole Administrators and their designations are Gbenga Abiola (Agege LGA), James Agboola (Orile Agege LCDA), Fehintola Akabo (Ajeromi Ifelodun LG), Femi John (Ifelodun LCDA), Quadri Ganiu (Alimosho LG), Sola Akande (Agbado Oke-Ode LCDA), Abiodun Agbaje (Ayobo Ipaja LCDA), Doyin Salami (Egbe Idimi LCDA), Ibrahim Adigun (Ejigbo LCDA), Samuel Ojo (Igando Ikotun LCDA), Rotimi Ogunwuyi (Mosan Okunola LCDA), Oki Nurudeen Bamidele (Amuwo Odofin LG), Habeeb Aileru (Oriade LCDA), Jide Alao (Apapa LG), Olumide Olayemi (Apapa Iganmu LCDA) Jacob Kent (Badagry LG), Genesis Williams (Badagry West LCDA), Bolaji Adele Solomon (Olorunda LCDA) Olu Ogunniyi (Epe LG), Muyiwa Okesanya (Eredo LCDA), Babatunde Adetunji (Ikosi Ejirin LCDA) and Abiodun Elegushi (Eti-Osa LG).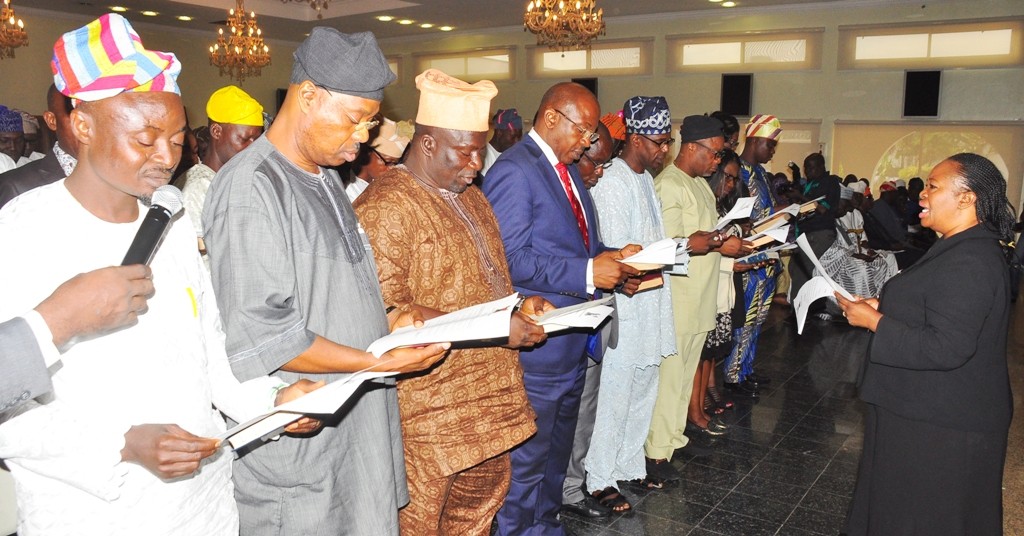 Others are Ayeni Babatunde (Eti-Osa East LCDA), Goke Ona-Olawale (Ikoyi Obalende LCDA), Aderemi Adebowale (Iru-Victoria Island LCDA), Surakat Adigun (Ibeju-Lekki LG), Shefiu Oshinnuga (Lekki LCDA), Label Raji (Ifako Ijaiye LG), Ipaye Adeleke (Ojokoro LCDA), Biodun Taiwo (Ikeja LG), Samson Oloyede (Onigbongbo LCDA), Stella Kokumo (Ojodu LCDA), Ogunleye Gbolahan (Ikorodu LG), Bashorun Bolanle (Igbogbo/Bayeku LCDA), Emmanuel Aguda (Ijede LCDA), Shukura Okeowo (Ikorodu North LCDA), Segun Anifowoshe (Ikorodu West LCDA), Olufemi Okedeyi (Imota LCDA), Animawun Adejumoke (Kosefe LG), Ilelaboye Rasaq (Agboyi-Ketu LCDA), Abdul Adewale (Ikosi-Isheri LCDA), Musa Nasir (Lagos Island LG), Are Abiola (Lagos Island East LCDA), Rojaye Olayomi (Lagos Mainland (LG), Adefuye Bayo (Yaba LCDA), Yinka Kazeem (Mushin LG), Adekunle Julius (Odi-Olowo/Ojuwoye LCDA), Wasiu Sanni (Ojo LG), Isa Jubril (Iba LCDA), Abiola Esrom (Oto-Awori LCDA), Adebayo Taoheed (Oshodi/Isolo LG), Oshikoya Abimbola (Isolo LCDA), William Lawanson (Somolu LG), Sanya Osijo (Bariga LCDA), Sheriff Balogun (Surulere LG), Yussuf Temitope (Coker/Aguda LCDA) and Samiat Raji (Itire-Ikate LCDA).