The Olu of Warri called his courtesy visit to the Governor of Lagos state a "homecoming" and not a formal visit due to the existing cordial relationship that the Itsekiris and Yorubas have enjoyed. Specifically, he expressed his appreciation to His Excellency, Governor Akinwunmi Ambode for his brotherly gestures after the demise of the previous Olu and on his ascension to the throne. He explained further than Governor Akinwunmi Ambode  has always been there for the Itsekiri's and has developed a bond between the Itsekiris and Yorubas. He added that the Itsekiri people who have lived in Lagos for decades have lived here peacefully and prosperously; and so have the Yorubas who live in the Warri Kingdom.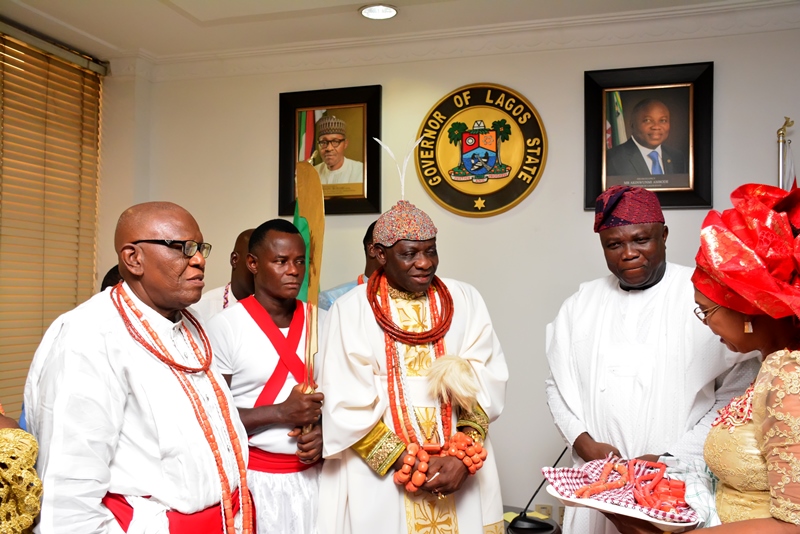 The Olu also expressed his gratitude towards the Oba of Lagos who he visited prior to arriving the Lagos House for his visit to His Excellency. He was touched by the warm reception he received at the Oba of Lagos' palace and the kind gestures of the Oba of Lagos that consolidated the evidence of the brotherly love that exists between both monarchs and their respective kingdoms. He concluded by wishing His Excellency, Governor Akinwunmi Ambode and Lagos state well in all areas.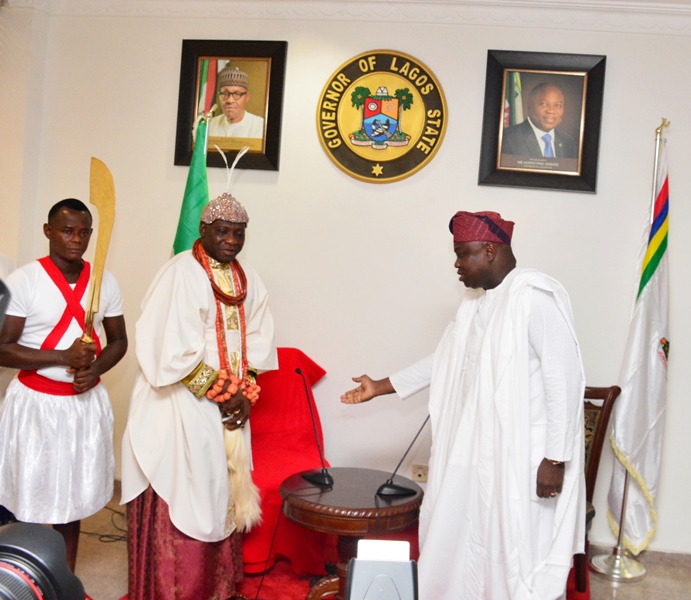 Governor Ambode responded by stating that the Itsekiris and Yorubas share a historical, symbiotic relationship that must be guarded jealously and improved upon. Governor Ambode corroborated that the Itsekiris and Yorubas are brothers and his administration would continue to foster and develop that relationship.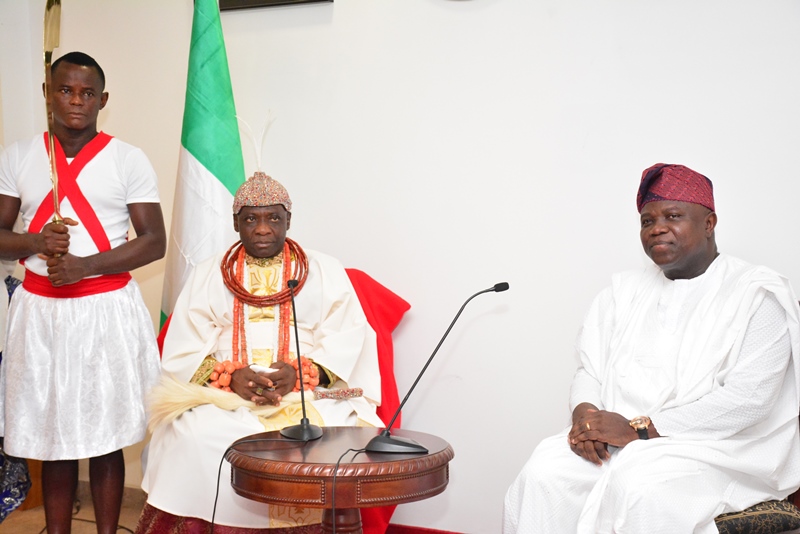 Governor Akinwunmi Ambode declared that he is a "Warri boy"  himself as he spent his formative years studying at FGC Warri where he arrived as an 11 year old and spent 7 years thereafter. His Excellency, Governor Akinwunmi Ambode therefore attributed a large part of His success story today to those years He spent in Warri, among the Itsekiri people where He was shaped into the individual He is today.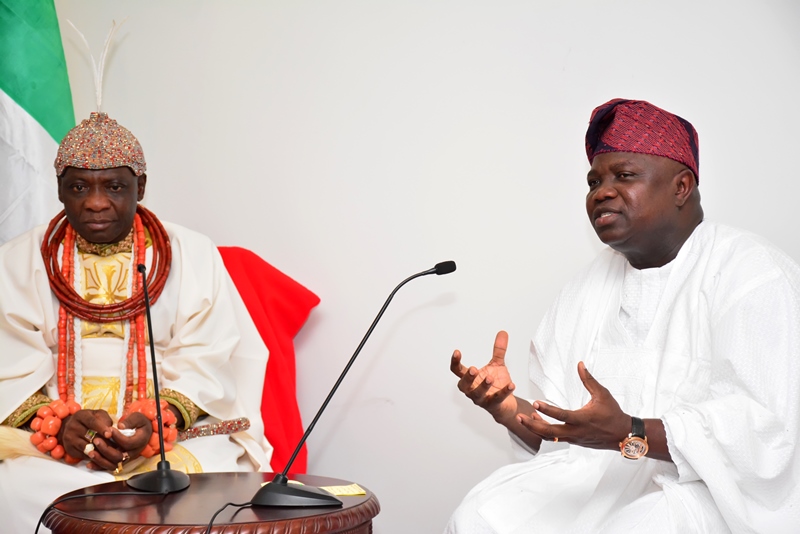 He expressed his gratitude to the Olu and to the Itsekiri people.