…Patriotism, Belief Will Make Nation Great Again
As Nigeria marked its 56th Independence Anniversary, Lagos State Governor, Mr. Akinwunmi Ambode on Saturday said there was no better time for Nigerians to unite to rescue the nation's economy from the stranglehold of recession.
Governor Ambode, who spoke at the Independence Parade held at the Police College Ground in Ikeja, said the fact that the nation has remained united despite visible challenges in the last 56 years of sovereignty was a lot to be thankful for.
He said the never say die spirit of resilience, resourcefulness and determination that Nigerians display to succeed in all spheres of human endeavour was well recognised and acknowledged all over the globe, saying that the nation has great potentials to rank among the most prosperous countries in the world.
The Governor who was represented at the parade by his Deputy, Dr. Mrs. Oluranti Adebule, said, "I wish to use this opportunity to make a passionate appeal, more than ever before, that we must renew our belief in the Nigeria Project and play our parts diligently.  At this trying and challenging time, we must aggregate our strength and be united in focus to rescue our economy from the stranglehold of recession.
"We all need one another to survive as no part of Nigeria can do it all alone and still wield or command the kind of influence that Nigeria currently enjoys in the comity of Nations. This is not a time to despair. It is a time to review our patriotic zeal and stand firm with our leaders at all levels in our collective efforts to make Nigeria work for all."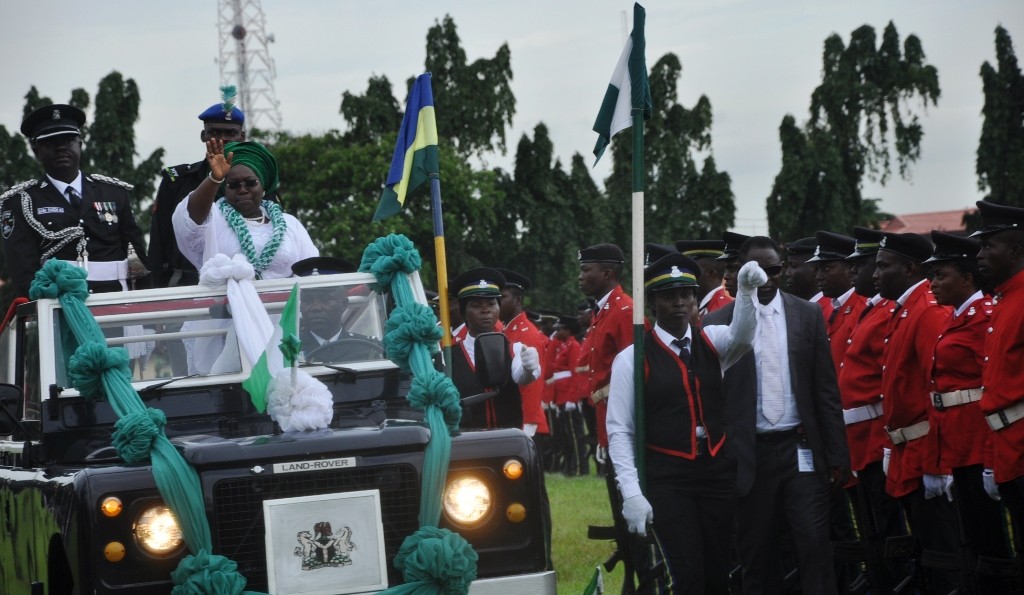 Governor Ambode said his pact with Lagosians to run an all-inclusive government and make lives more comfortable for everyone was not just a slogan, adding that in the last 16 months, his administration has demonstrated through its actions that it was a clear statement of commitment which it is determined to actualize within the shortest time possible.
"The government and people of Lagos State are delighted to join fellow compatriots across the nation in celebrating our nation's 56th independence anniversary today.
"As we celebrate today, I enjoin all Lagosians to remain steadfast and hopeful for a better tomorrow. The future of our State is certainly brighter than anyone can imagine. Let us therefore forge a common front to defend our hard earned freedom by being purposeful, focused and disciplined. May the labour of our heroes past never be in vain," the Governor said.
The Independence Parade featured March Past from the Nigerian Police, Military and other Para-military organizations as well pupils and students from various primary and secondary schools respectively.
Top government functionaries, senior military officers, members of the diplomatic corps, traditional as well as religious leaders were also in attendance.