Lagos State Governor, Mr. Akinwunmi Ambode on Friday said that against all odds, Nigeria has continued to surmount its challenges due to the commitment of Governors and their spouses to addressing issues of governance in their respective States.
Governor Ambode who spoke when he received a delegation of the Southern Governors' Wives' Forum (SGWF) on a courtesy visit at the Lagos House, Ikeja, said that the efforts by Governors to deliver good governance in their States would not be effective without the complementary role by their wives.
He said the SGWF was an important platform that would afford wives of Governors share knowledge and exchange notes on governance which could be beneficial to their people on the long run.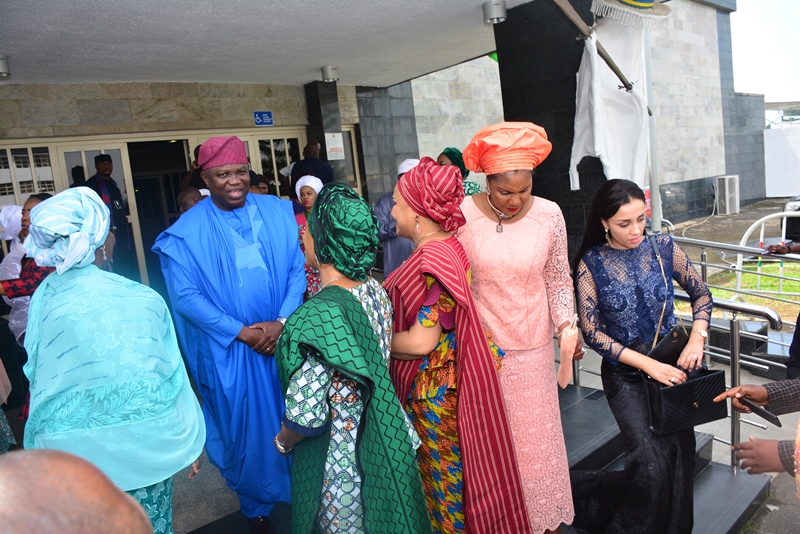 Governor Ambode said, "I want to commend each and every one of your Excellencies for supporting us, we Governors, at least, to be able to create the impact that we are creating. Notwithstanding the fact that these are hard and difficult times, but we are out there still trying as much as possible to create that impact. I must commend you for that supportive role. It is very obvious everywhere that against all odds, we are pushing on and we would succeed.
"This forum is more about creating impact on governance on behalf of our people, no matter how much it is that a Governor can do, if it is not complemented by somebody that is prayerful, somebody that is supporting the programmes, there is no way you can go and actually go out there and succeed."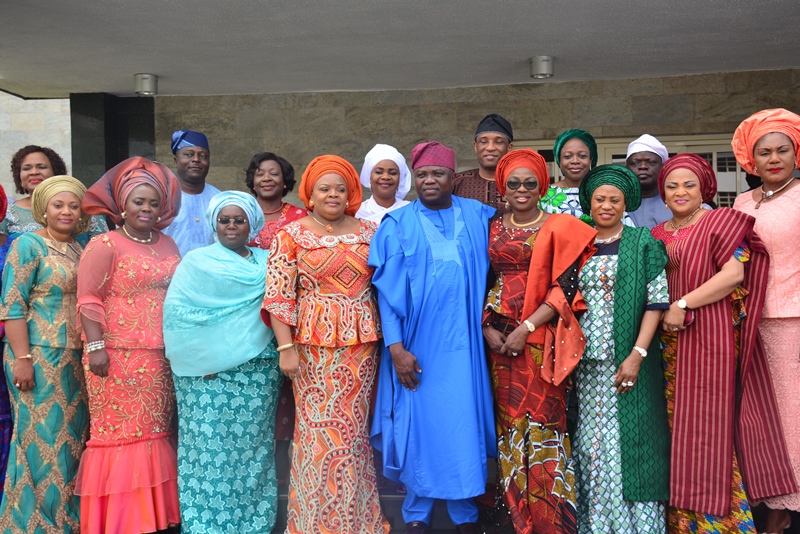 While pledging his support for the Forum towards their set objectives, Governor Ambode commended Mrs. Aisha Buhari, wife of the President of Nigeria for conceptualizing the SGWF, saying it was a viable avenue for members of the Forum to impact on the lives of women and children in their States.
"Let me reiterate the fact that I would support this forum in whatever ways you have deemed it fit and I know the next two days of your meeting, one of the resolutions that would come out is how Governors can support this forum, so I give my commitment and also want to say that I would be in the forefront of those that would support and also ensure that other Governors support this forum," he said.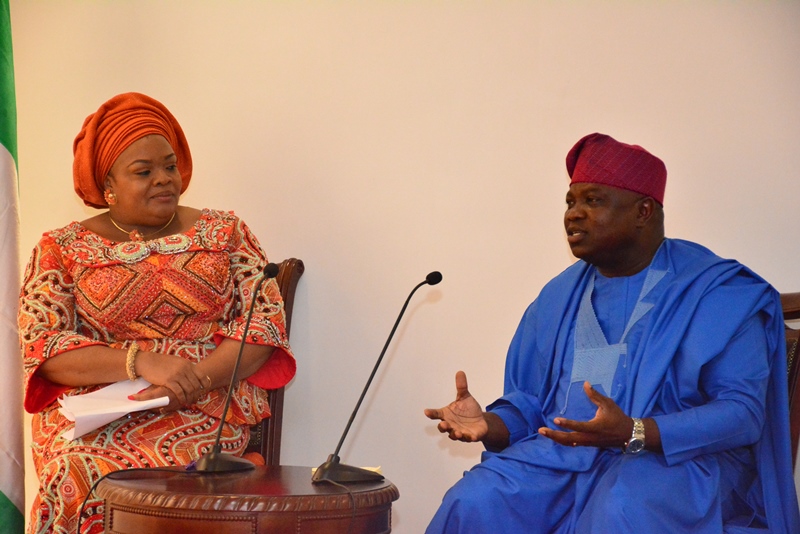 Earlier, wife of the Governor of Imo State and Chairperson of the Forum, Mrs. Nkechi Okorocha said they were in Lagos for the second edition of their quarterly meeting which the State is hosting.
She said the forum presented members with the opportunity to rub minds and come up with ideas that could trigger both economic and social rebirth in Nigeria.
"While it is very important that we do what we are doing as individuals in our various States, we are looking at what is happening in Nigeria today and we have realized that it is very important that we must be patriotic in all that we do and we must begin to tear down the walls of friction and conflict, that's the only way we can have the Nigeria of our collective dream and aspiration.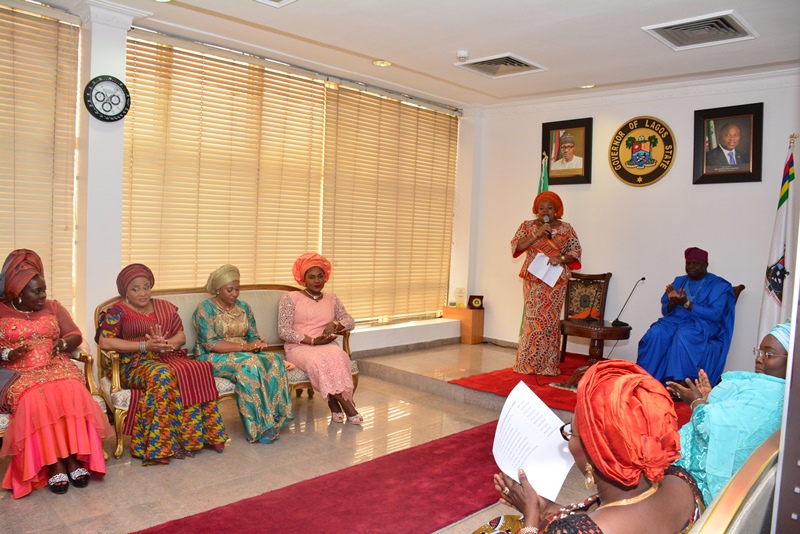 Mrs. Okorocha, on behalf of the forum also congratulated Governor Ambode for his strides in the last one year of his administration, saying that the impact of his government was being felt across the state.
"Let me use this opportunity to congratulate you on behalf of the Southern Governors' Wives' Forum on your giant strides towards the massive transformation of Lagos within just one year in office.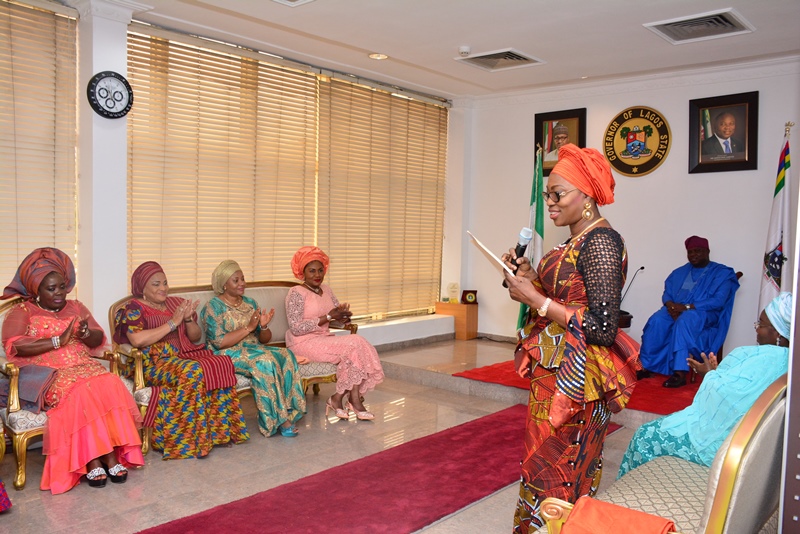 "Lagos is indeed our second home, so we can attest to the fact that Your Excellency has done a great job. One begins to wonder what magnitude of development that Lagos would be experiencing during your tenure.
"As Nigerian women, we deem it fit to give honour to whom honour is due, that first, coming here, not only to pay a courtesy visit but to give you our respect and formally introduce this forum to you"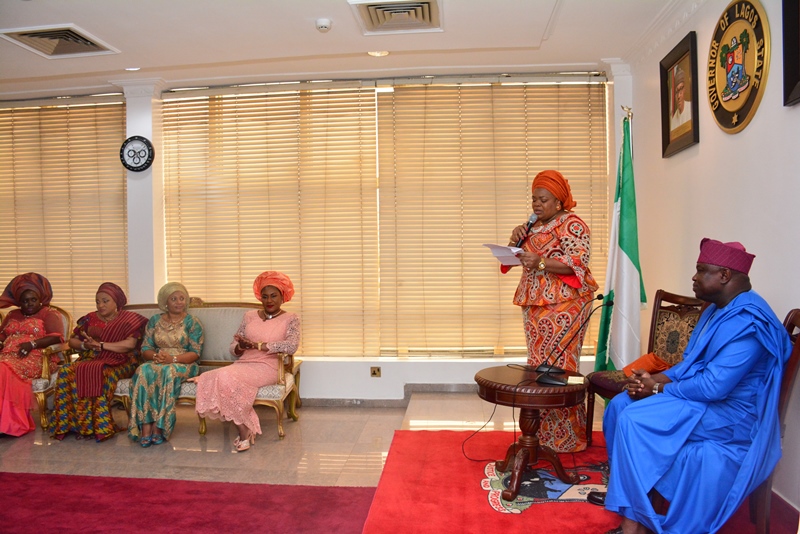 She said the Forum which has 17 members, was poised to support the programmes of Mrs. Aisha Buhari, who according to her is very concerned about the welfare of Nigerians.#
"We are poised to complement the effort of our dear husbands, the Governors of the Southern States through our respective pet projects and carry out laudable initiatives in the Southern region.
"We are so passionate about this forum and with God on our side we would make bold statements and at the end, we would leave a worthy legacy for our generation yet to come.
She also solicited the support of Governor Ambode to reach out to his brother governors to buy into the ideals and goals of the Forum.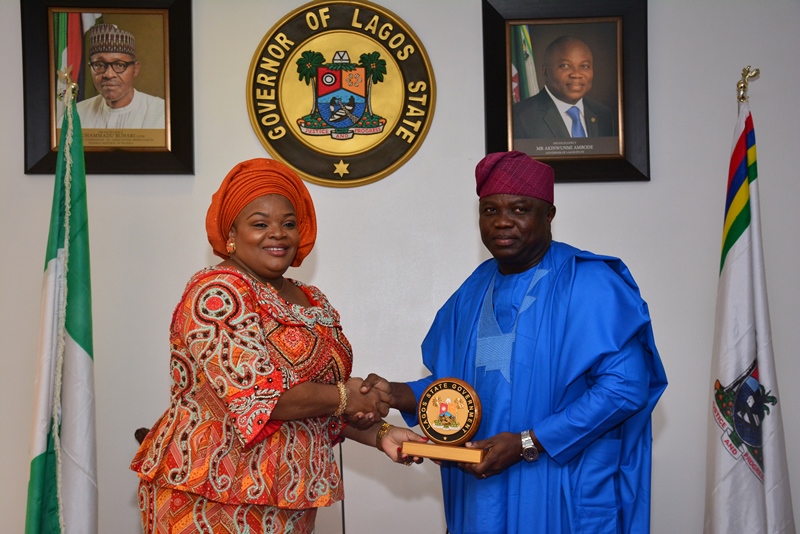 In her welcome address, Wife of the Governor of Lagos State, Mrs. Bolanle Ambode said that the Forum would seize the opportunity of the two-day meeting to carefully consider all items on the agenda and make robust contributions towards enhancing national growth.