Wife of the governor of Lagos State, Mrs. Bolanle Ambode, has urged Nigerian youths to keep distance from drug use, for the sake of their personal health and the health of society.
She gave the advice in an address to members of the National Youth Service Corps, Batch B Stream 1, at the end of their orientation camp, at Iyana Ipaja, Lagos State.
Mrs. Ambode who noted that many Nigerian youths had found a new past time in the consumption of illicit drugs, warned of the profound negative health and social consequences of drug addiction.
In her words, 'It is disheartening to note, that some Nigerian youths are into illicit drug use, which is capable of ruining lives, homes, families and the country. It is time you and I rose to the occasion by saying no to the drug epidemic, which is gradually destroying the youth generation in our country'.
The governor's wife listed the causes of drug addiction to include, peer pressure, low self-esteem, lack of job, to ease tension or relax among others, insisting however, that youths could stay off drugs despite those excuses.
She challenged the youths to take full charge of their lives, reminding them of their responsibility for own lives, since parents could not go everywhere with them.
'Your parents cannot be with you everywhere you go, it therefore behoves you to exhibit an upbringing that speaks of good morals, respect for elders, respect for customs and tradition, constituted authorities and above all, the fear of God almighty',  she stressed.
Mrs. Ambode implored the churches, mosques and all well-meaning Nigerians, to play meaningful roles in separating the youths from drugs.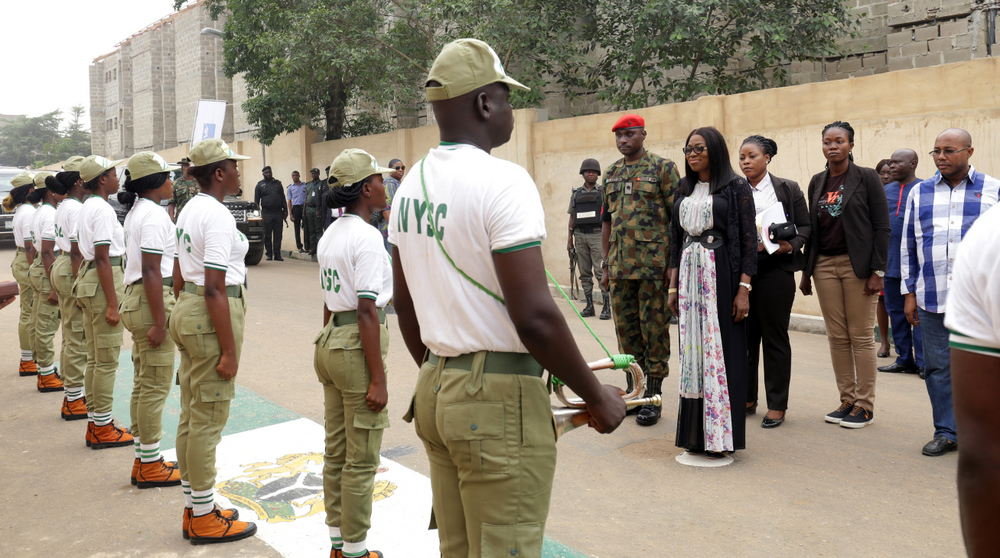 Speaking earlier, the State Coordinator of the NYSC, Prince Mohammed Momoh, noted that about 2, 549 members, mostly females, were deployed in the state for the current batch, adding that it was the business of all Nigerians, to save the youths from plunging into a generational tragedy with drug addiction.