Wife of the Governor of Lagos State, Mrs. Bolanle Ambode on Monday flagged-off the State's mass  de-worming exercise for primary school pupils in the State, charging parents in the state to encourage hand-washing among their children, as well as maintain a clean and healthy environment so as to prevent them contracting worm infections.
She gave the charge at Maryland, lkeja during the flag-off ceremony organized by the State' Ministry of Youth and Social Development.
She said that worm parasites contributes significantly to malnutrition in children by stealing the nutrients they ingest, leading to dangerous health conditions like severe anemia, stunted growth and low immunity, among others.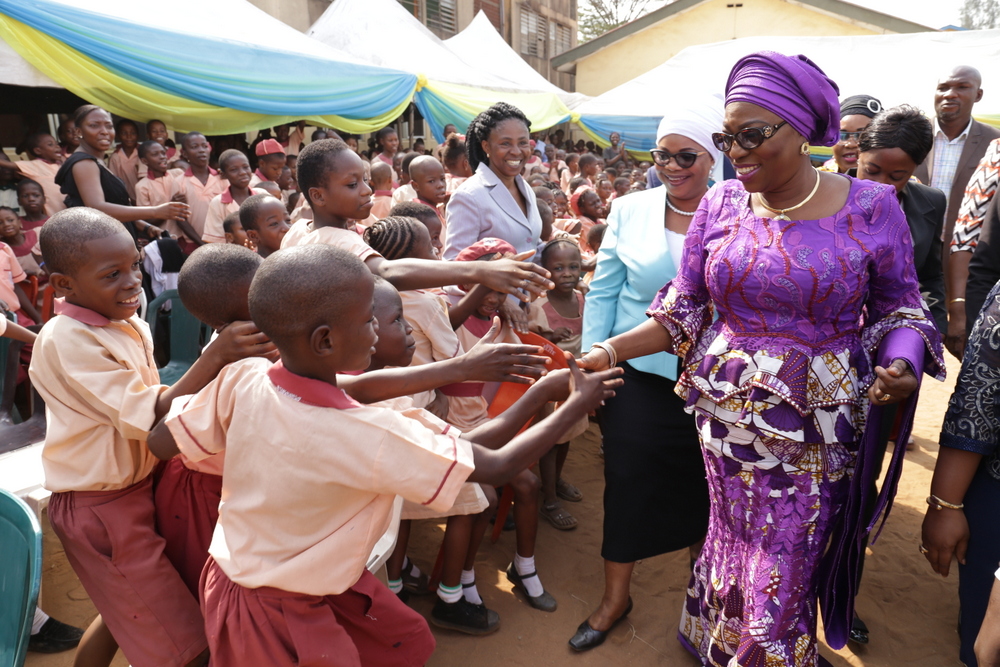 According to her, "De-worming children helps them to develop well and boost their learning capability. This is a great advantage that cannot be ignored because good academic performance will to a large extent determine the future of a child.
"It is important to remind ourselves of the need to maintain a clean environment, as it is a simple and effective way of preventing worms and helping the children to live a healthy life," she said.
Speaking further, Mrs. Ambode commended the effort of the State Government in this regard, describing it as pivotal to the survival, growth and development of every child, regardless of social background.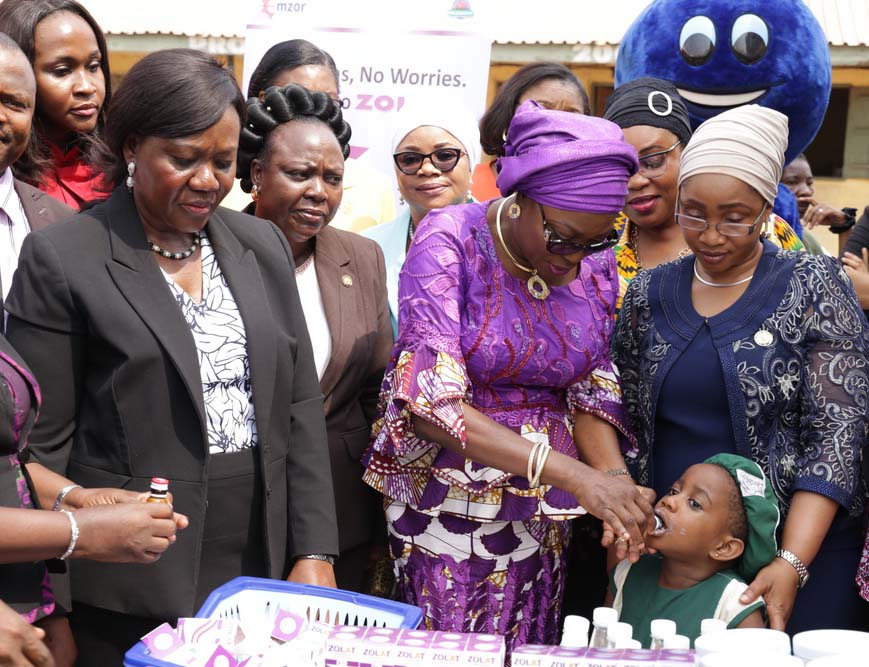 She also reminded teachers of their responsibility towards educating children on healthy habits for good growth and development.
Speaking earlier, the Commissioner for Youth and Social Development, Mrs. Uzamat Akinbile-Yusuf, disclosed that over 60,000 pupils from various primary schools in the state, would be de-wormed, using WHO-recommend drug.
She noted that worm infection had been identified as one of the major challenges to healthy growth and development of children, which the human body system did not have the natural means of combating.
According to her, "Worms infect more than one third of the world's population, with the most intense infections in children and the poor".
She promised that the current administration in the state would continue to take proactive measures that would assist healthy development and robust welfare of children in the state.