…Commends Lagosians For Peaceful Conduct
Lagos State Governor, Mr. Akinwunmi Ambode on Saturday casted his vote in the local government elections in the State, saying that it was only through such process that Nigeria can make meaningful progress and deepen its democratic values. 
The Governor, who arrived his polling unit at Ogunmodede Junior and Senior College in Papa Epe by 9:35am and casted his vote at exactly 9:45am, urged Lagosians to come out enmasse and vote for credible candidates.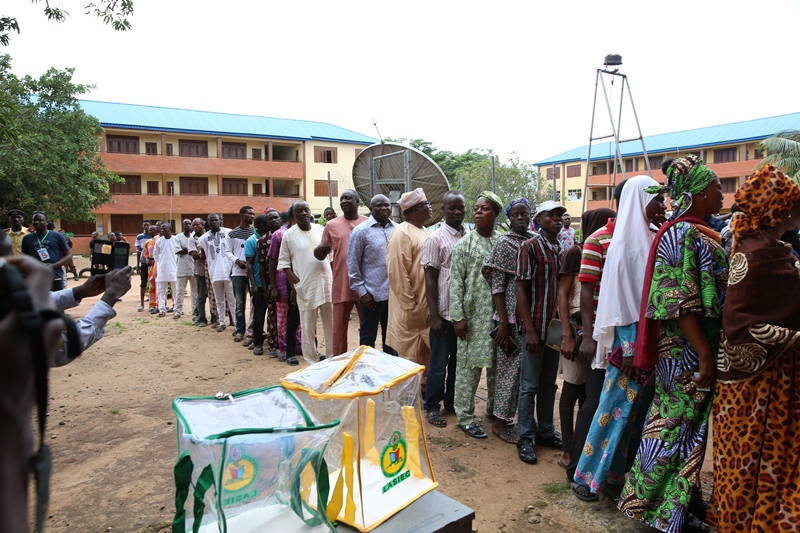 Speaking to journalists shortly after casting his vote, Governor Ambode said it was high time the people begin to show interest in governance especially at the local government level to ensure that their interest is well protected.
He said, "You cannot stay back at home and just expect that things will work well. Yes, we have tried at the State level but we also need credible people at the Local Government level and that is the nearest government to our people and all we have been advocating is about participatory governance.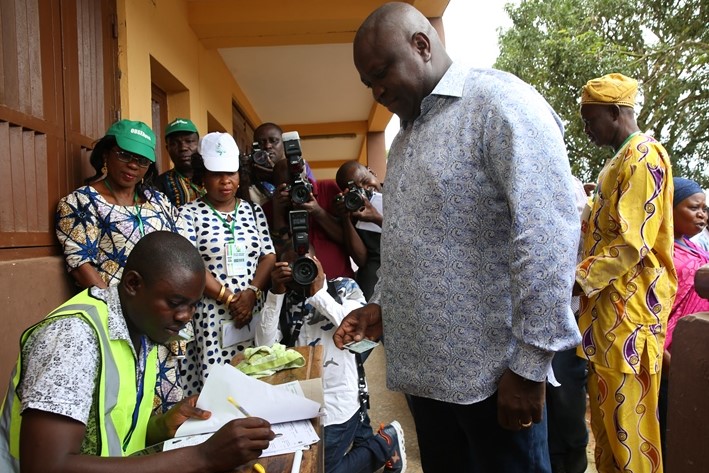 "If you don't take part, you will not be part of what is coming up and the whole essence is for you to choose people who will really touch your needs and if you sit down at home and people who are not credible gets there, it will not be their fault when they give you bad result and that is what we don't want."
He said adequate security measures have been put in place to ensure that voters cast their votes in a peaceful atmosphere and also forestall any breakdown of law and order, saying that what was left was for people to come out and perform their civic responsibility.
"So far so good, from the reports I have received from all the other parts of Lagos State, we are pleased with what is going on. Voting has commenced in every part of Lagos; the whole thing has been very peaceful thus far and I believe strongly that it would be peaceful throughout.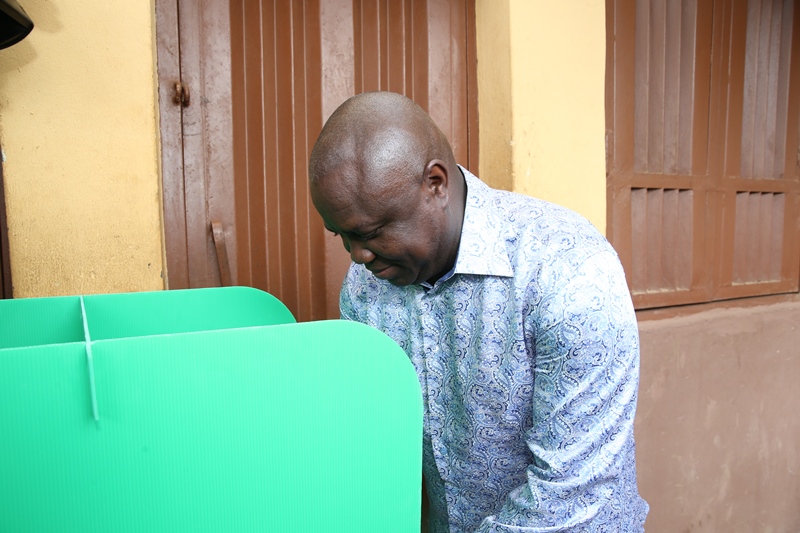 "We have done so much to ensure that the security is good and so I just urge people to come out and exercise their franchise. What is important to us is to conduct a free, fair and credible election. Local Government election has not taken place in Lagos in the last five years but we are happy that we are able to do this and also enhance democratic values that we are trying to build up in this country."
Governor Ambode also expressed optimism that the election coming nearly six years since the last local government election conducted in October 2011 would engender participatory governance and revive the belief in the electoral process at the third tier of government.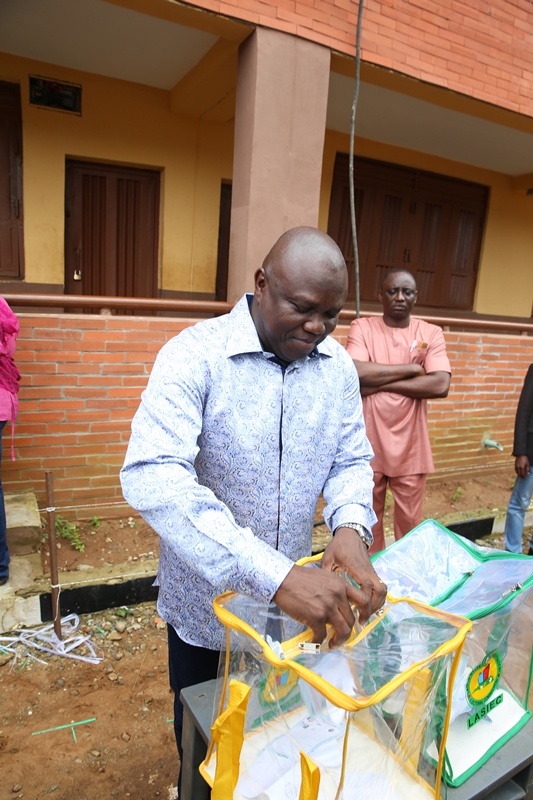 "I am happy that this election is coming at my own time. The whole idea is for us to evolve a process where the citizens come out and believe in a process that is credible and then when you do this and people are able to see elections that come at the Local Government level, they will be excited to do it because they know that it's been credible, peaceful and there is no violence and that is what we as government have been preaching. Lagos is too cosmopolitan for us not to have credible election and that is why I am trying to send this message out. We need to enhance democracy in the country and we can only do it by what we are doing today," he said.
Also speaking, APC Chieftain and Balogun of Epe, Chief Lanre Razak who also casted his vote at the Governor's polling unit, said the party strongly believes in strengthening democracy, adding that the conduct of the election would go a long way to develop the political process.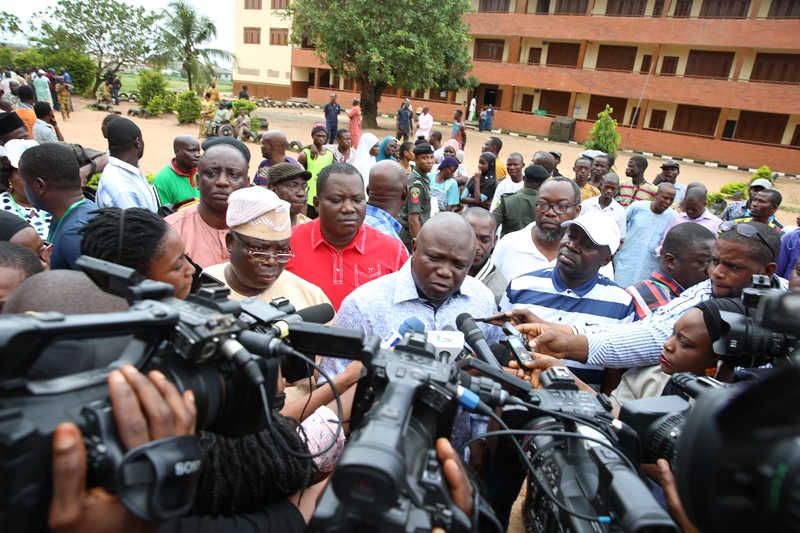 "We are lucky to have Ambode as our Governor in Lagos State. He has done a lot in infrastructure, in education in so many areas and he is a fair and just person. If you come to Epe you would see many developments. Not only here, go to other parts of the State, you would see noticeable change and serious development," Rasak said.
Meanwhile, member of the Lagos State House of Assembly representing Epe Constituency II, Hon. Segun Olulade who voted at RCM Primary School, Ejinrin, Epe commended Lagosians for coming out to vote despite the heavy downpour, saying that it is through people's participation that democratic values can be enhanced.