President, Institute of Chartered Accountants of Nigeria (ICAN), Alhaji Razak Jaiyeola and his counterpart in the Institute of Directors (IoD) of Nigeria, Alhaji Rufai Mohammed on Tuesday lauded Lagos State Governor, Mr Akinwunmi Ambode for his sterling performance since assumption of office in 2015, saying his achievements across all sectors and sections speak volume and were visible to all.
Jaiyeola and Mohammed, who spoke separately when they led members of the Governing Council of their respective Institutes on a courtesy visit to the Governor at Lagos House in Alausa, Ikeja, said it was gratifying that the current administration had exemplified good governance in all facets of the State.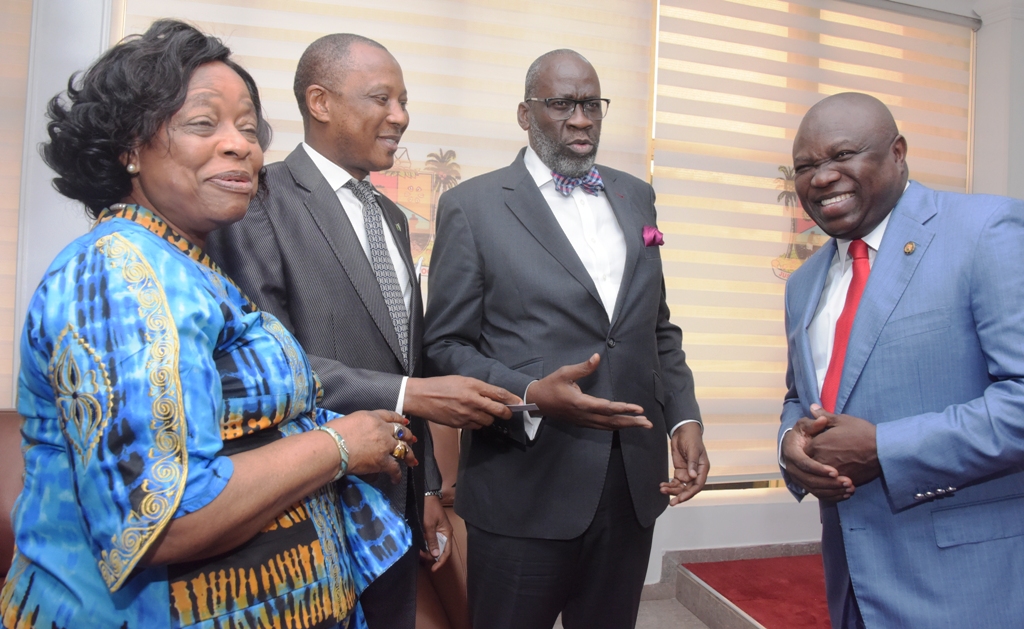 The ICAN boss specifically congratulated Governor Ambode for picking the nomination form to re-contest the Governorship election in 2019, saying the institute was proud of his outstanding performance in office, and would support him again to continue the good works in the State.
"We appreciate the good works of the Governor; you are doing excellently well. You are not only a touch bearer of our institute, but also a beaming light of our profession. We appreciate your good works and I note that they have been very very outstanding and so on behalf of the Governing Council, I want to appreciate the Governor.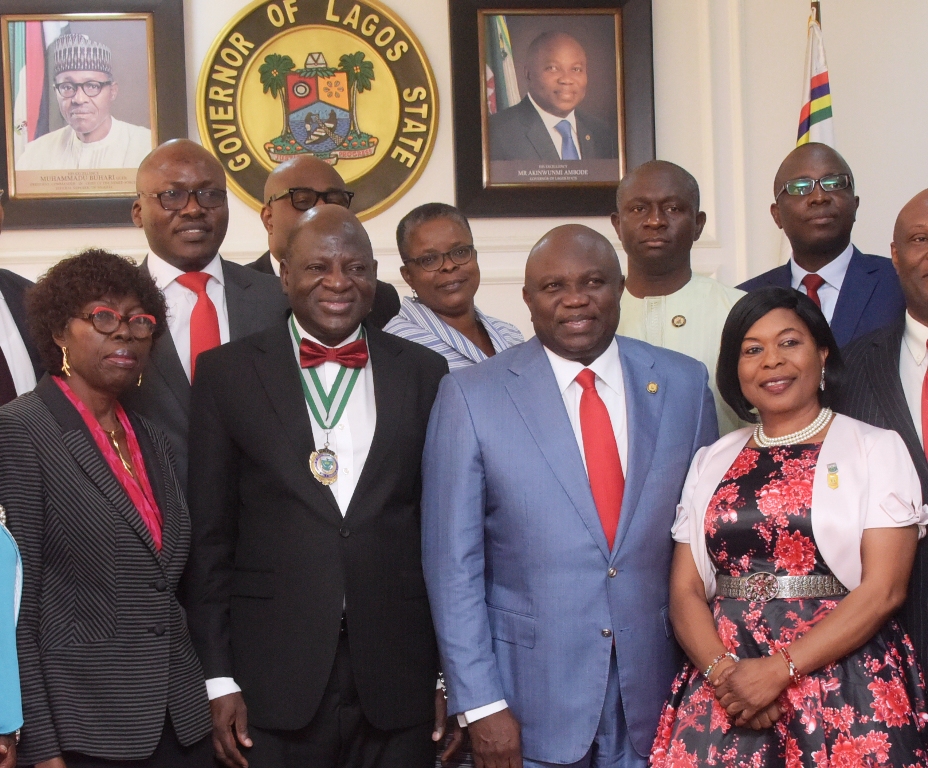 "I want also to congratulate you on picking the nomination form to contest for the Governor of Lagos State. I want to assure you that as we have always done because you are a performer and it is glaring to even a blind person of feeling the impact of your administration. we would support you as we have always done," Jaiyeola said.    
On his part, Mohammed said it was instructive that new projects were always springing up in various parts of the State, saying the Governor had aptly exemplified that good governance was possible.
"Your Excellency, the Institute of Directors of Nigeria commends your administration for the great achievements you have made so far in the State in many facets and most especially in the areas of good governance and the development of human capital and infrastructure. Under your able leadership, Lagos State has been able to distinguish itself in this country in the areas of security of lives and property of the citizens, improved ease of doing business, attraction of direct investment, self-sustenance and good ethical conduct in the implementation of government works and services.
"We would like to especially observe that the sterling achievements of your administration have been made possible by your strict adherence to the principles of good corporate governance in the affairs of the State. The IoD Nigeria Governing Council therefore salutes you and your able team for the courage and commitment in building an enduring culture of good corporate governance and ethics in your administration and in the management of the affairs of Lagos State," Mohammed said.
Responding, Governor Ambode said since assuming office, accuracy and integrity were the watchwords for his administration which, according to him, had facilitated the transformation in all parts of the State.
Addressing the requests by the institutes for collaboration with the State Government in key areas, the Governor said an international convention centre and a professional layout zone were already in the works, with the view to hosting international conferences and ensure seamless operation of professional bodies. 
"More importantly, we want to once and for all have a professional layout in Lagos State and then have all other professions having their complex side by side in the State so that we can go on a particular layout and have maybe lawyers, engineers, COREN, ICAN and so on.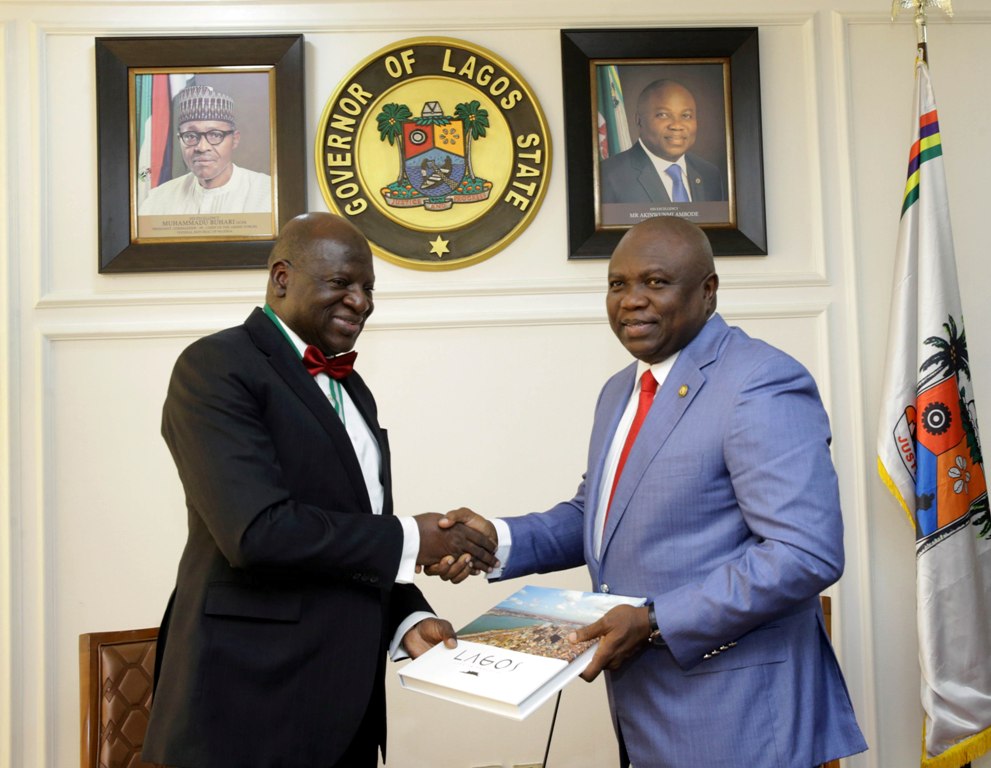 "Like you would have seen across the State, there is a huge level of infrastructure that is coming up and we believe strongly that part of what we should really do is to promote tourism and economic activities and in that regard, there is a planned convention centre that is in the making that we are putting up with others and in another few period, the layout will come out and it will also encourage economic activities and tourism, among others," he said.
On entrepreneurship development raised by IOD Nigeria, Governor Ambode said though a lot had been done in scaling up small scale businesses especially with N25billion Employment Fund, among others, he was nonetheless opened for further partnership to secure the future of youths in the State.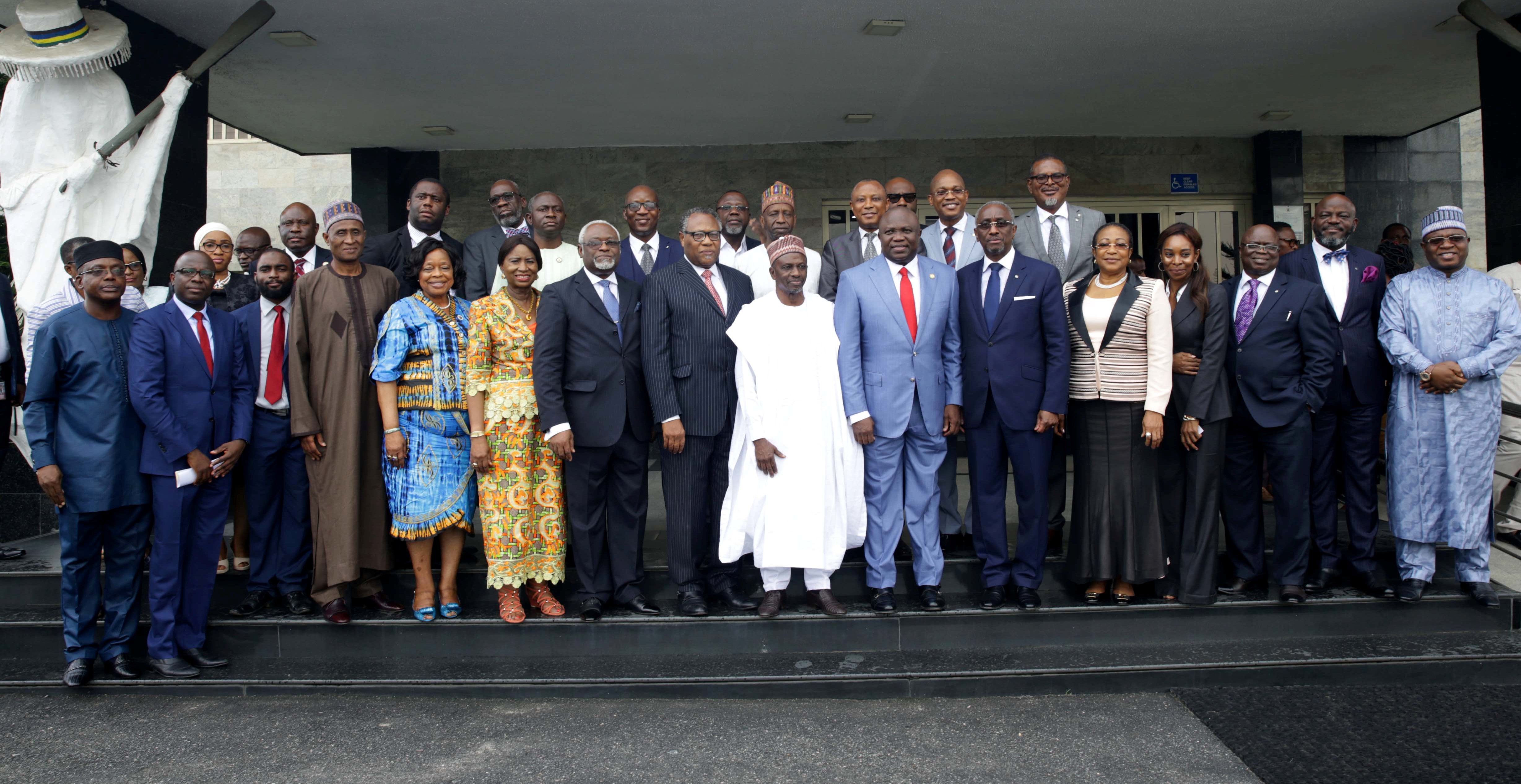 "65 per cent of Nigeria's population is below 35 and technically in Lagos and so we have a youthful population in Lagos. So, somebody somewhere must be able to sit down and ask questions about what would happen to the young ones in the next five to ten years and we know that we have to plan for them and that is why I welcome the collaboration," Governor Ambode said.