The Lagos State Government has bagged an award as the best security and most safety conscious State in Africa.
At the award ceremony held in Johannesburg, South Africa and put together by the Security Watch Africa (SWA), the Rapid Response Squad (RRS) of Lagos State Police Command also emerged as the best anti-crime police squad in West Africa, while the RRS Commander, ACP Olatunji Disu took home the award of the most outstanding police operational officer in West Africa.
The awards were presented to officials of the State Government at the 2016 lecture series of SWA organized in partnership with Security Institute for Governance and Leadership in Africa (SIGLA) and the University of Stellenbosch, South Africa.
The lecture, which had the theme: "Tackling Security Challenges In Africa's Land and Maritime Domains," was well attended by security experts and officials from across Africa.
Lagos State and its officials, according to organizers of the awards, were honoured in recognition of the outstanding efforts and achievements in securing residents, especially the massive improvement on security architecture of the State.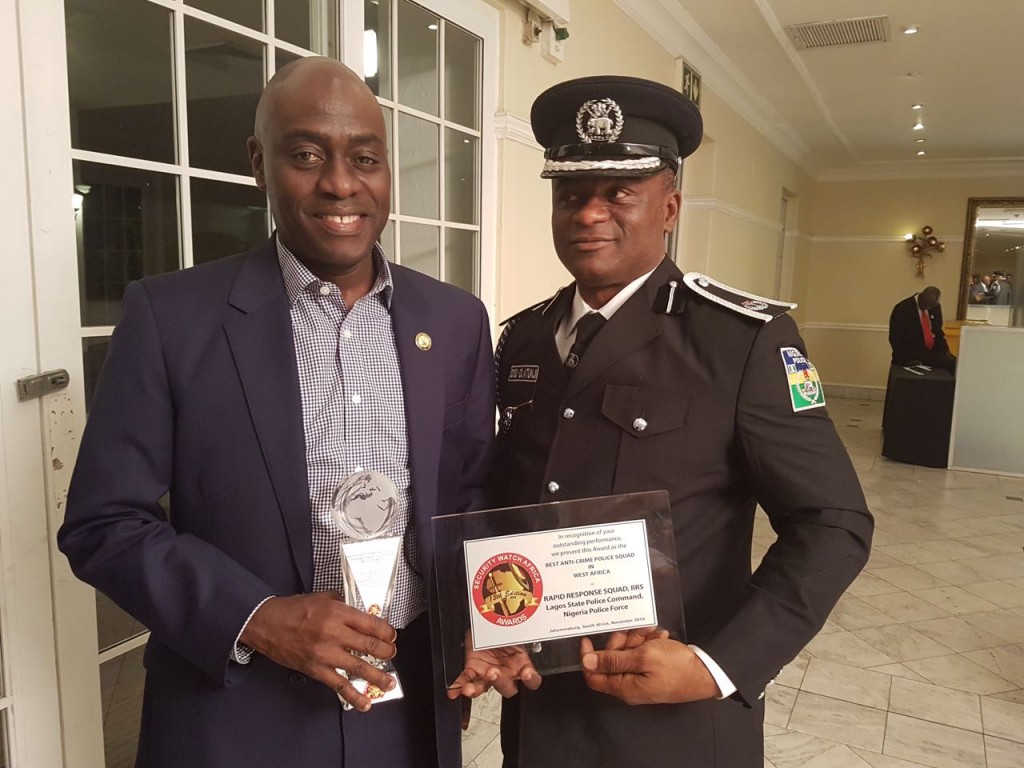 While receiving the award for the State on behalf of Governor Akinwunmi Ambode, Secretary to the State Government, Mr. Tunji Bello, thanked the organizers for recognizing Lagos State, saying that it was gratifying to note that the efforts of government on security were appreciated.
He said ever since emerging as Governor of Lagos State, Mr Ambode has made safety and security one of the focal objectives of his administration as he believes that there cannot be any development in the absence of security.
"I want to assure this gathering that Governor Ambode is very much committed to the security of lives and property of the people of the State and he is not tired of daily improving on the security situation in the State. The Governor believes that businesses cannot thrive in an environment devoid of safety and security, hence the massive efforts and initiatives geared toward security," Bello said.
On his part, RRS Commander, who took time to lecture the gathering on the duties of the RRS, said being a unit of the Lagos State Police Command, the Squad is responsible for robberies and emergencies like collapsed building and other related situations.
He said the RRS is usually the first responders in emergency situation, adding that the Unit was also blessed with highly dedicated officials who carry out 24-hour job on a daily basis.
Speaking on the awards to RRS and to him, Disu said: "We like to appreciate the awards given to us and this will surely go a long way in motivating our men back home to know that everything they do is appreciated because the belief of an average police man in Nigeria is that police job is a thankless job and nobody appreciates what they do, but the awards will also spur us to better serve the people," the RRS Commander said.