Wife of the Lagos State Governor, Mrs Bolanle Ambode, has called on Nigerians to unite to fight the scourge of cancer.
 She spoke in Alausa, Ikeja, while delivering a goodwill message to mark the 2016 World Cancer Day, organized by Sebeccly Cancer Care, an advocacy organization raising public awareness on cancer.
 Her message, "Let's unite to fight cancer; you can, I can", was endorsed on a pink wall, when she was presented with the Guinness World Record Human Ribbon Canvass and Banner, by Sebeccly, as part of activities for public education for awareness on cancer.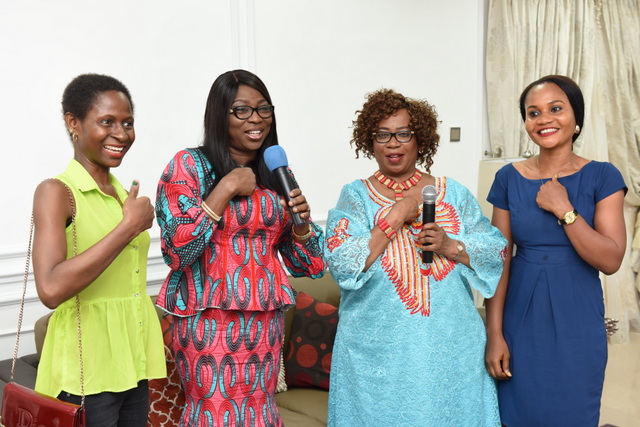 In her remarks after the brief ribbon presentation ceremony, Mrs. Ambode said that although cancer had been a threat to the world claiming more than eight million lives annually, all hope was not lost if everyone could unite to fight the scourge.
 She said that the theme of this year's celebration, "we can, I can", was a universal call to all and sundry, especially governments, to make the fight a priority at the highest levels.
 Speaking further, she advised people to engage in physical activities and to go for regular screening for early detection, to enable outright cure or easier management of a diagnosed cancer condition.
 Speaking on the activities of Sebeccly Cancer Care, Mrs. Omojole Adetoro, a board member, said that the organization was established ten years ago, to raise awareness on cancer, assist cancer patients for treatment and to empower survivors, to live a happy and stable life after completing treatment.
 She said further that, many cancer patients had been assisted to full recovery since its establishment, stressing that funding remained a major challenge to the mandate of the organization.
One area requiring major financial assistance, according to her, is the establishment of a cancer survivor centre, to rehabilitate, reintegrate, as well as empower cancer survivors for stable living.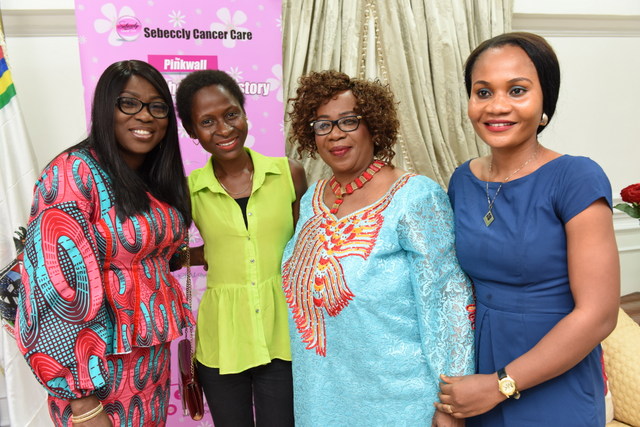 While thanking Mrs Ambode and some agencies of the state government for their consistent financial and material support, she asked for more assistance for the organization to establish the cancer survivor centre.
 February 4 every year, is world cancer day and the theme for this year is "We can; you can".
 The day is set aside by WHO for public education campaign, to fight cancer which kills more than eight million people annually across the world.