Lagos State Governor, Akinwunmi Ambode has charged women in the country to engage action and embrace unity of purpose, to achieve significant and lasting social change beneficial to all.
The governor who was represented by his deputy, Dr. Idiat Adebule, spoke at the opening ceremony of the 18th edition of the National Women's Conference, held at the Convention Centre, Eko Hotels and Suites, Victoria Island, Lagos.
According to him, the theme of this year's conference, "Strengthening Our Collective Impact," was a call for unity of purpose and coordinated action among women, to achieve their goals.
The governor said COWLSO had worked ceaselessly to complement the efforts of their spouses in government, stressing that "we are proud of your achievements, particularly in the area of giving hope and succour to the less privileged, through donations both in cash and kind. The theme of this conference is very apt and a call for unity of purpose and action."
He said he had no doubt that the conference would impact participants, urging to attend the various segments of the conference as they had been packaged to add value to their lives.
Speaking at the event, Chairman of COWLSO, Mrs Bolanle Ambode, said without being immodest, women all over the world were pillars of growth and development of their countries, as they had played roles that demonstrated how important they were to the progress of their countries economically, politically, socially and in all other areas that mattered.
She noted that women in Nigeria were no different, and that COWLSO was happy that women in Lagos State were setting the pace, adding that "our quest to continually improve the welfare of women and sustain the vintage position of Lagos state in the federation, are key objectives behind our coming together annually, to discuss the way forward. This year, we will be examining topics around the central theme: 'Strengthening Our Collective Impact.'
"When we come together and collaborate, either in government establishments, privately owned businesses, N.G.Os or wherever, we tend to achieve significant and lasting social change that would be beneficial to all. We have the unique ability of looking at problems and coming up with solutions, that would transform lives and make the world a better place."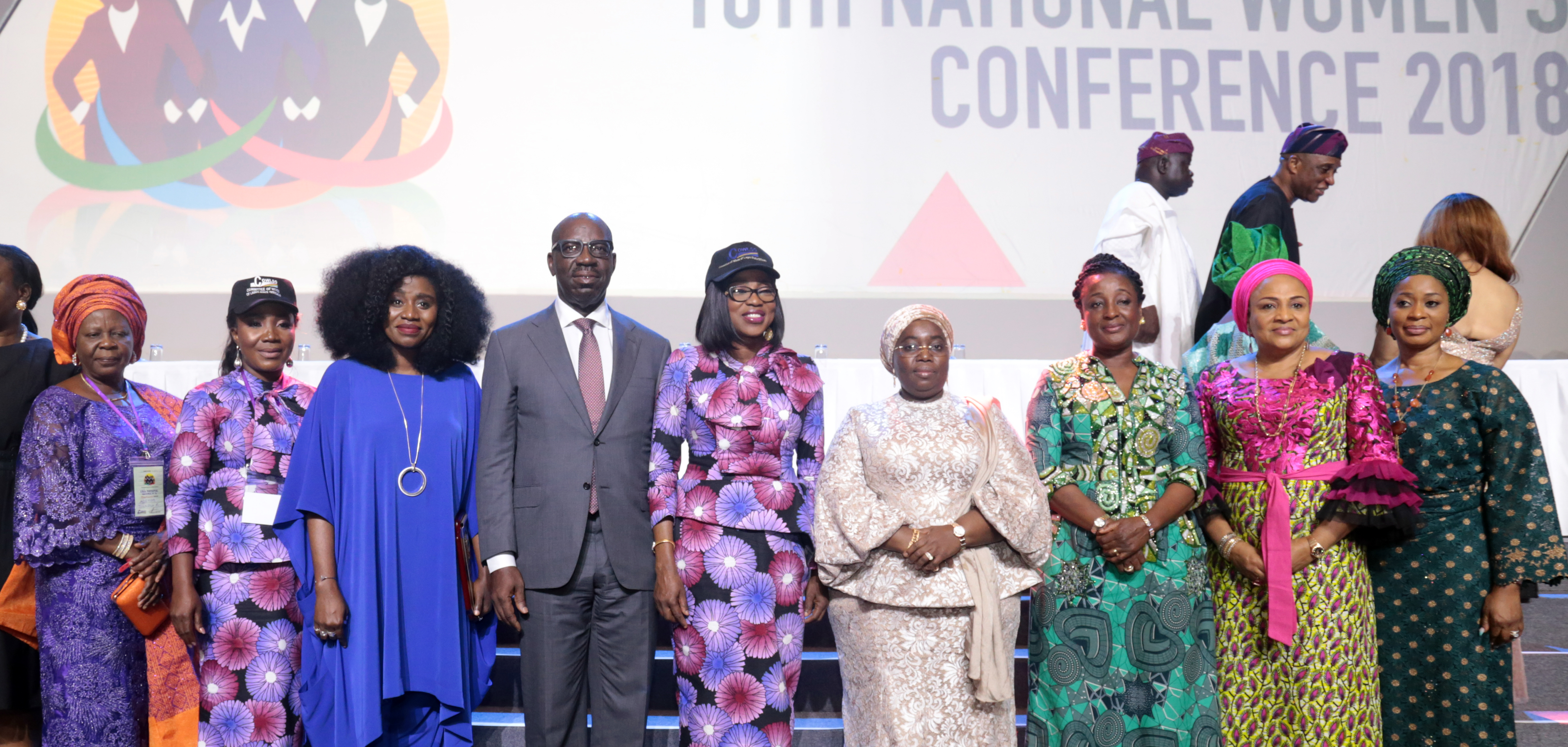 Mrs Ambode urged women to learn to come together, support each other and discard unproductive habits, as there was advantage in numerical strength, hinting that tested facilitators and speakers had been invited to do justice to the various topics, such as 'Vulnerable but not Defenceless,' 'The Hazards of Teenage Pregnancy,' 'Life of Purpose – Navigating aspects of life successfully' and 'What marriage means to us.'
She recalled that in the last three years, COWLSO had executed many health-related projects, which had recorded impressive impact on the health of babies, children, youths, women and the aged ones.
She listed them to include the upgrade of the Ear, Nose and Throat (ENT) Department of the Lagos Island General Hospital, Odan while also sponsoring goiter operation for some women two years ago and donating Portable Otoread OAEs equipment to four general hospitals-Badagry, Ifako-Ijaiye, Ikorodu and Gbagada General Hospital last year.
Mrs. Ambode further said last year, the committee donated an Intensive Care Unit (ICU) to the Lagos Island Maternity, while this year, COWLSO donated portable Otoread OAEs equipment to Shomolu and Alimosho General Hospitals, as well as two Transport Incubator Ambulance, to Gbagada General Hospital and Lagos Island Maternity Hospital.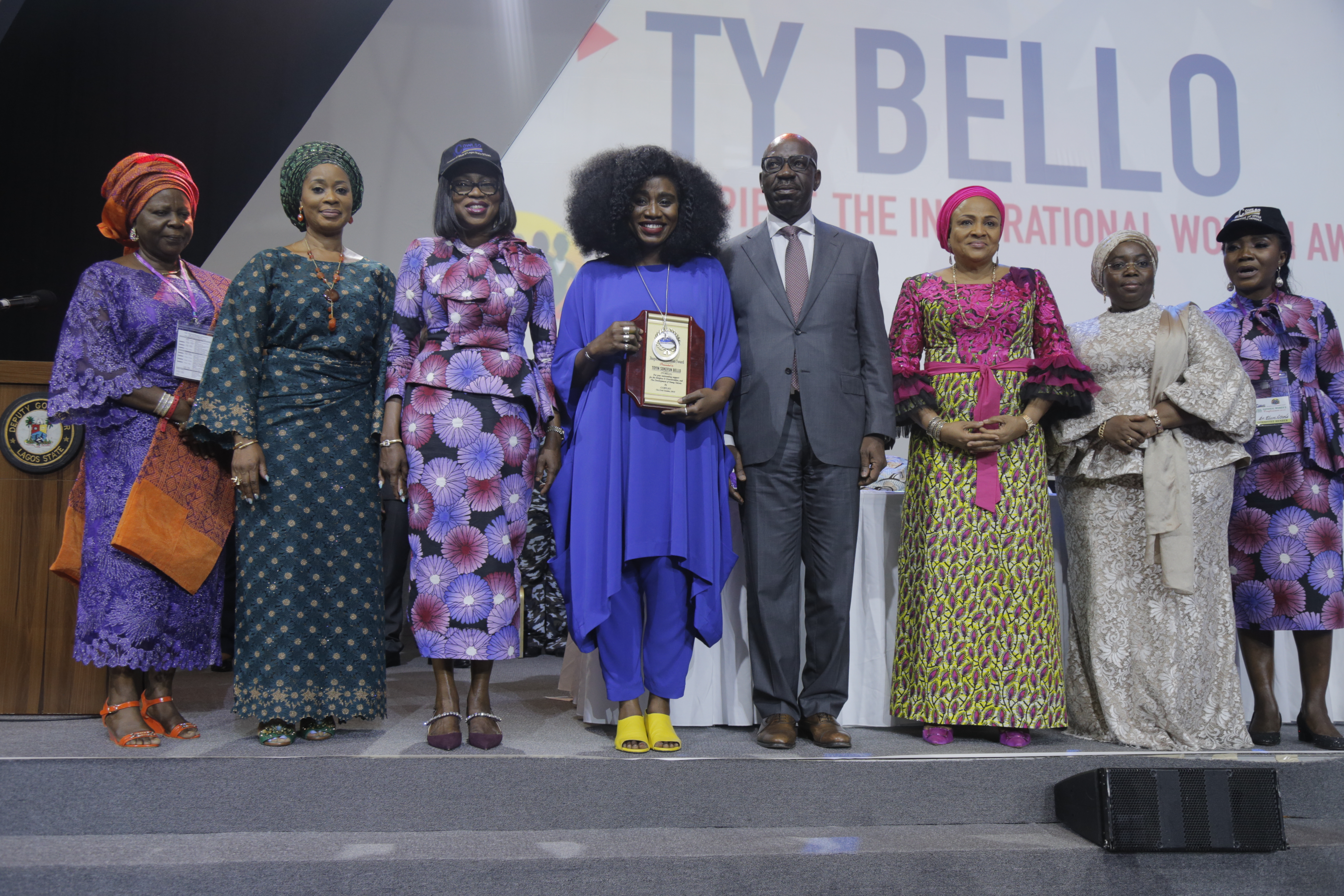 "These facilities aptly described as 'womb on wheels', are to be deployed to convey preterm babies, also known as 'premature babies', to government facilities equipped with neo-natal ICU, to save their lives. The 'Transport Incubator' is fully equipped with life-support gadgets and other conveniences, making it a womb-like environment for the baby, to enhance its chances of survival while being evacuated to the ICU.
"Those special ambulance buses can also be used to convey infants with severe post birth complications, and others in serious emergency situations. The women of COWLSO reckon that with this intervention, many more newborns, infants and children in Lagos State, will be saved from avoidable deaths with attendant happiness to their parents," she stated.
Declaring the conference open, Governor of Edo State, Dr. Godwin Obaseki said the programme had helped in connecting the family with government, as wives of government officials had always ensured that they supported their husbands in the smooth running of government.
"This is a powerful network, it is powerful because it serves as opportunity for government to reach its people in another perspective of what is going on across the state," he said, adding that it was only the family of government officials who would be able to point them in the right direction when they appeared to derail from the track.
Obaseki commended COWLSO for its intervention in the health sector through donations of health equipment to hospitals as well as making significant contributions for the wellbeing of the less privileged in the society, adding that the committee served as inspiration to many states, as such ideas had been replicated in many states, while assuring that Edo State would soon replicate same for women in the state.
The highlight of the day was the presentation of the Inspirational Woman Award to Mrs Toyin Sokefun-Bello, popularly known as 'TY Bello', for her outstanding work in photography and creative art.