Lagos State Governor, Mr. Akinwunmi Ambode on Monday evening seized the occasion of his second year anniversary in office and Democracy Day commemoration to thank the Muslim Community for standing by and supporting his administration.
Speaking while joining some Islamic leaders and groups to observe Iftar (breaking of fast) at the Lagos House in Ikeja, Governor Ambode said he chose to use the occasion of Democracy Day to felicitate with Muslim faithfuls on the Ramadan period.
He commended religious leaders and groups for the harmonious relationship in the State, saying that the peaceful atmosphere had brought about significant development.
He said: "Today is a very historic day for us in this State because just two days ago, we celebrated 50 years anniversary of Lagos State; yesterday, we were doing thanksgiving in the church and today is the third day of Ramadan and we are doing the Iftar here. Today is also the second-year anniversary of our administration.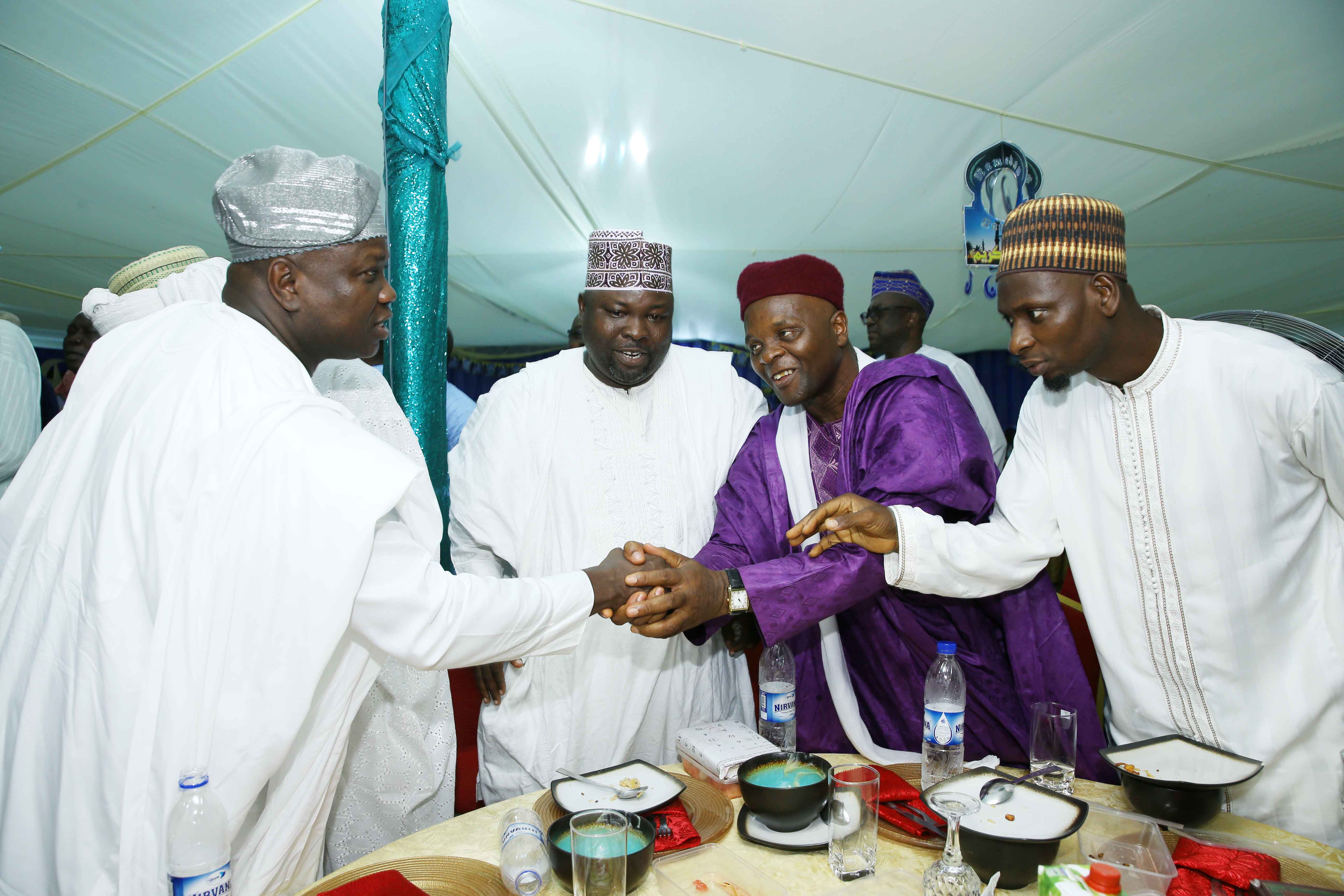 "I am very happy to join you on this significant democracy day. In actual fact, this is my only official function today. I deliberately determined not to do any other thing to mark the second anniversary than to join my Muslim brothers and sisters.


 
 

"So, this is another way of doing thanksgiving by this way of sacrifice. It is not coming as a coincidence, if God did not ordain it, I would not be part of this particular Iftar. This is my own way of saying a big thank you to the Muslim community in Lagos for standing by me, for standing with me and for always supporting me. I recall when we went for the campaign at the National Stadium two years ago and I am happy seeing all my spiritual fathers here again two years after, I want to thank you again for everything," the Governor said.


 
 

Governor Ambode also urged Muslims to utilize the opportunity provided by the ongoing Ramadan to continue to pray for the development of the State just as he urged them to continue to exhibit the good character of Prophet Muhammed, as well as embrace selflessness, which according to him, are the true essence of the fasting.


 
 

While alluding to the lecture delivered at the event by Dr. Tajudeen Yussuf of the University of Lagos who showered accolades on the Governor for his sterling performance in all sectors and sections of the State, Governor Ambode said only God deserved the praises for giving him the grace to achieve what had been achieved so far.


 

"There is nothing more for me to say than to be grateful to God. He is the only one that should get the credit. No matter how much you praise me, it is not possible for me to do what I have been able to do if not for God. So, for every step we take, we will continue to give God all the glory. He is the only one that makes things happen," Governor Ambode said.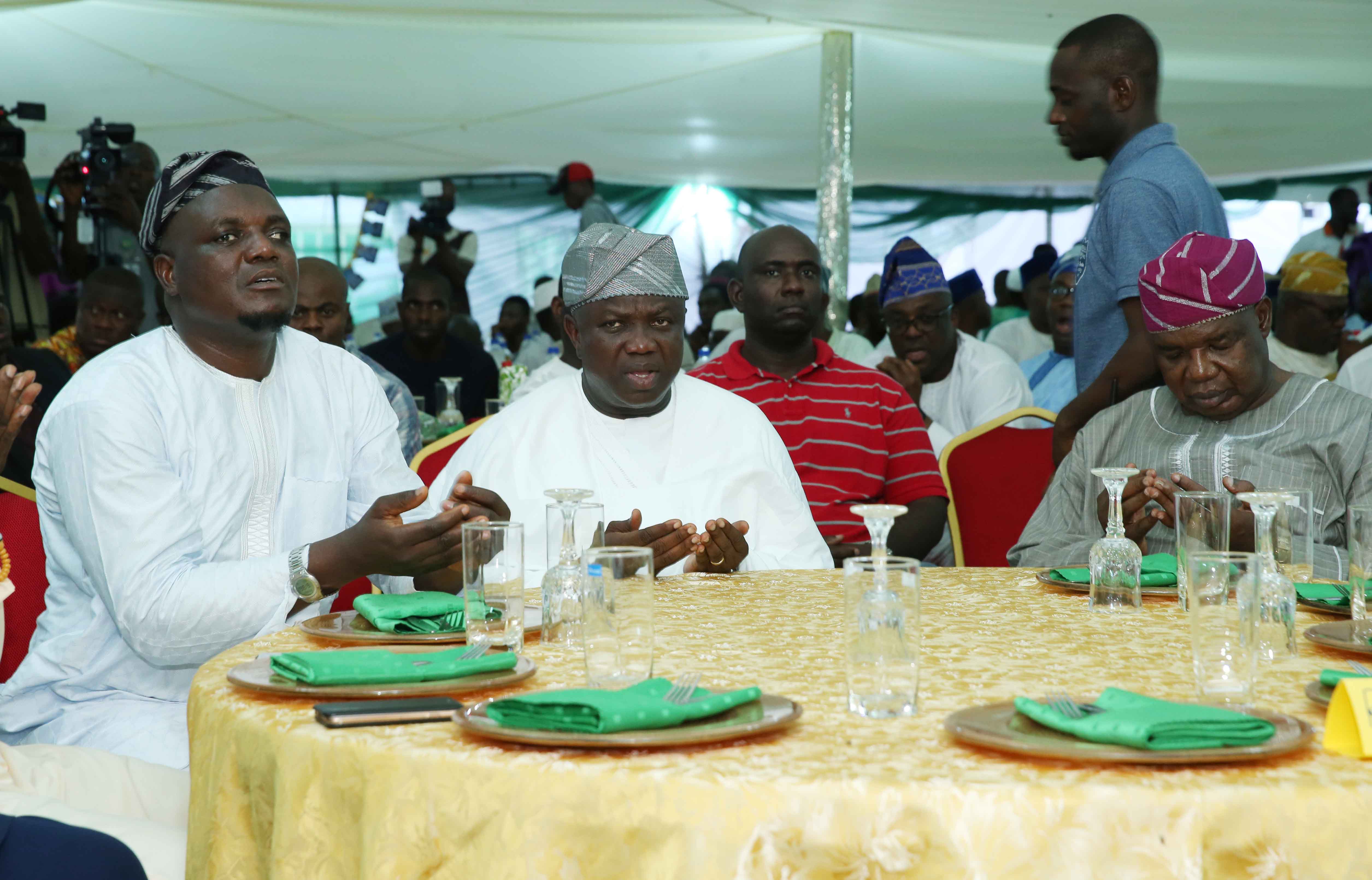 Speaking on the essence of Ramadan, Governor Ambode said: "This season is to urge Muslims to remain selfless. Ramadan has come to teach us how to ensure self-restraint. Lagos has benefitted immensely from the peaceful co-existence and harmonious relationship among people of different religions and this is what we stand for.
"Our message to all Muslims is that they should use the opportunity of this Ramadan to continue to pray for the development of the State and to continue to exhibit the good character of Prophet Muhammed," he said.
Earlier in his lecture, Dr Yussuf said just in two years, Governor had performed excellently and taken Lagos to the next pedestal of development.
He alluded to various projects such as Abule Egba and Ajah Bridges, Ojodu Berger regeneration, Lake Rice, Light Up Lagos project, among others, saying that it was evident that the Governor was offering good governance in the State.