One of the criteria to assess the level of development in a society is the quantity and quality of social and public infrastructure in place to make life comfortable for the people. As a result, infrastructural development and renewal has been accorded prime attention in our State.
Apart from transforming major road networks and other public infrastructure, inner roads in the 20 Local Government Councils and 37 Council Development Areas are being upgraded. As we gather here, work is on-going in constructing and rehabilitating 181 Local Government roads across the State. This is coming on the heels of the successful completion of the first phase comprising 114 roads 2016/2017.
All of these developmental projects are being carried out in fulfilment of our electoral promises.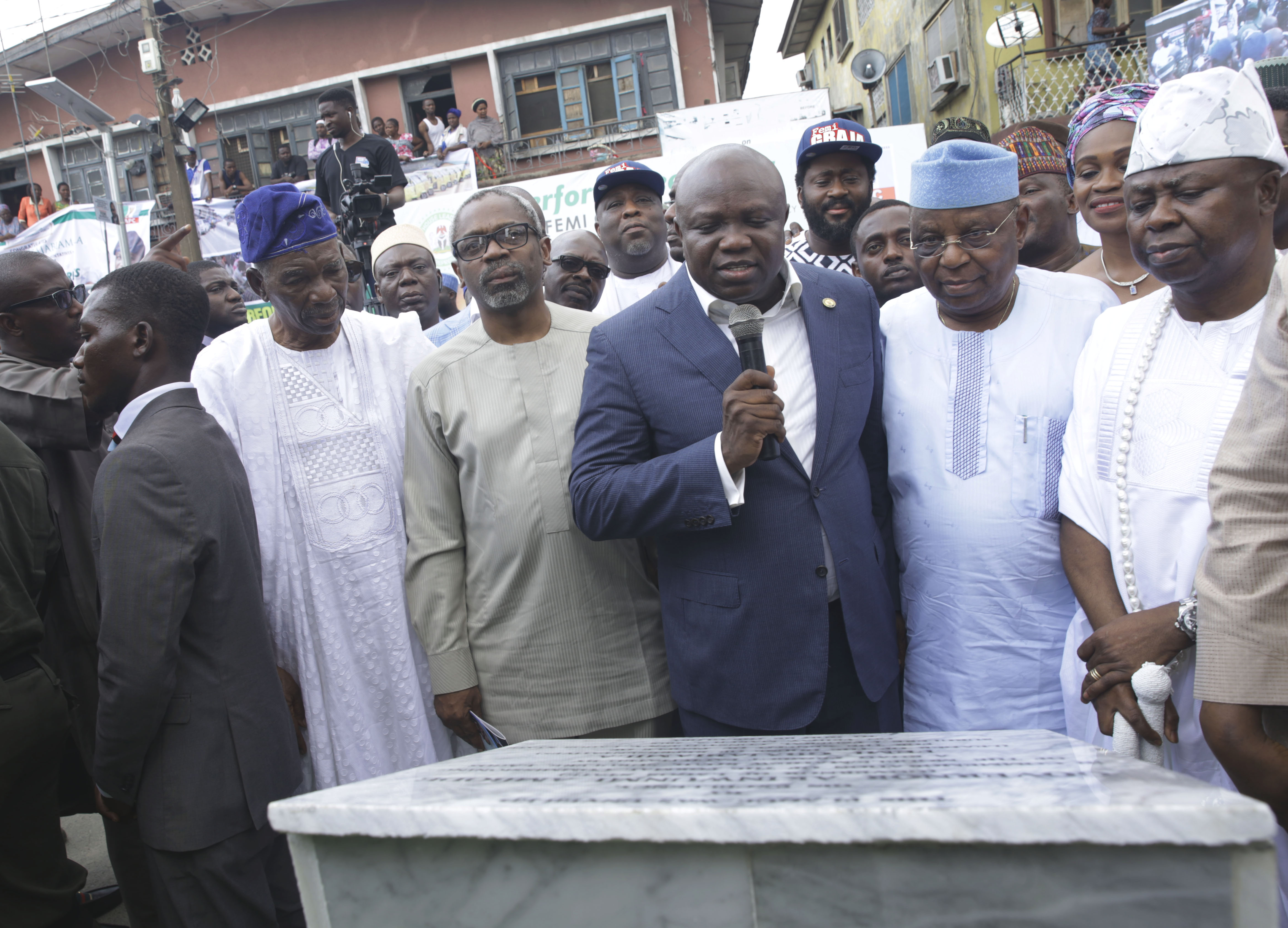 Since the inception of our administration, we have committed ourselves to the transformation of public infrastructure to fast-track socioeconomic development and empowerment of our people. It is gratifying to note that our efforts have not gone unnoticed as corporate organisations and other stakeholders in the Lagos project have keyed into this vision by supporting us in various ways including adoption of public facilities for maintenance purposes.
Today, we are gathered to recognise and celebrate the commitment of our respected Majority Leader of the House of Representatives, Hon. Femi Gbajabiamila, to the welfare of the people of his constituency and all Lagosians in general. We are here to officially commission the Modele Mathew Road and unveil the newly installed LED Solar powered street lights on Randle Avenue and Fred Anyiam Street.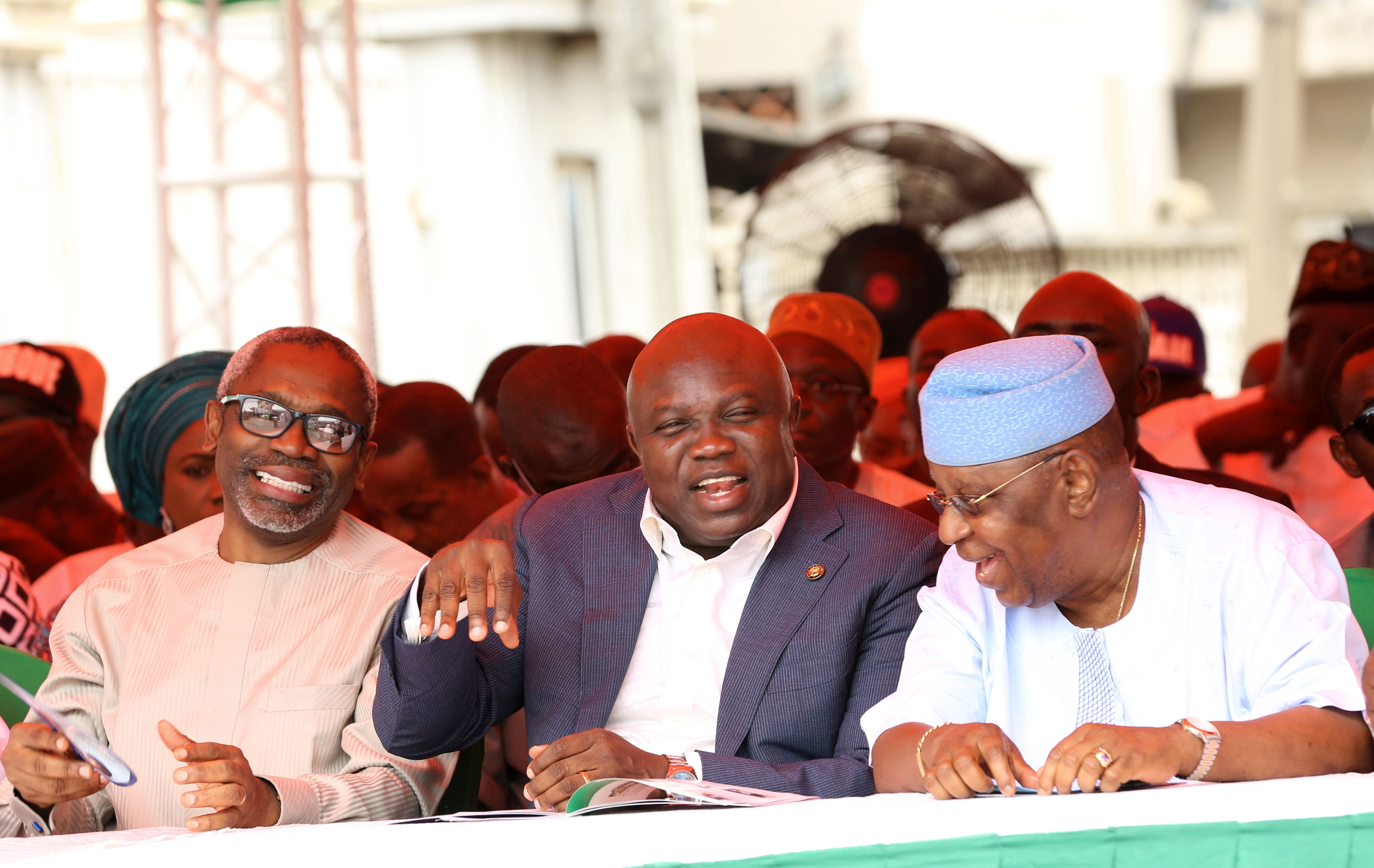 Interestingly, I have been told that today is the 88th birthday of Alhaja Lateefat Gbajabiamila, the mother of our respected majority leader. This is a perfect way to celebrate the first woman to be elected a Local Government Chairman in Lagos State. Happy Birthday, Ma.
With this seat, our Leader in the House has attracted numerous projects to his constituency and Lagos at large. In 2016 the House Leader mobilized the Lagos Lawmakers in the House to pull resources together to give Lagos a befitting Sports and Recreation Centre in Epe.
To all our respected members of the House of Representatives from Lagos State, we say a big thank you for the Sports Centre. Well done.
Honourable Femi Gbajabiamila has just whispered to me that immediately after this commissioning of Modele – Mathew Road, federal engineers will proceed to Karimu Street for the rehabilitation of that road.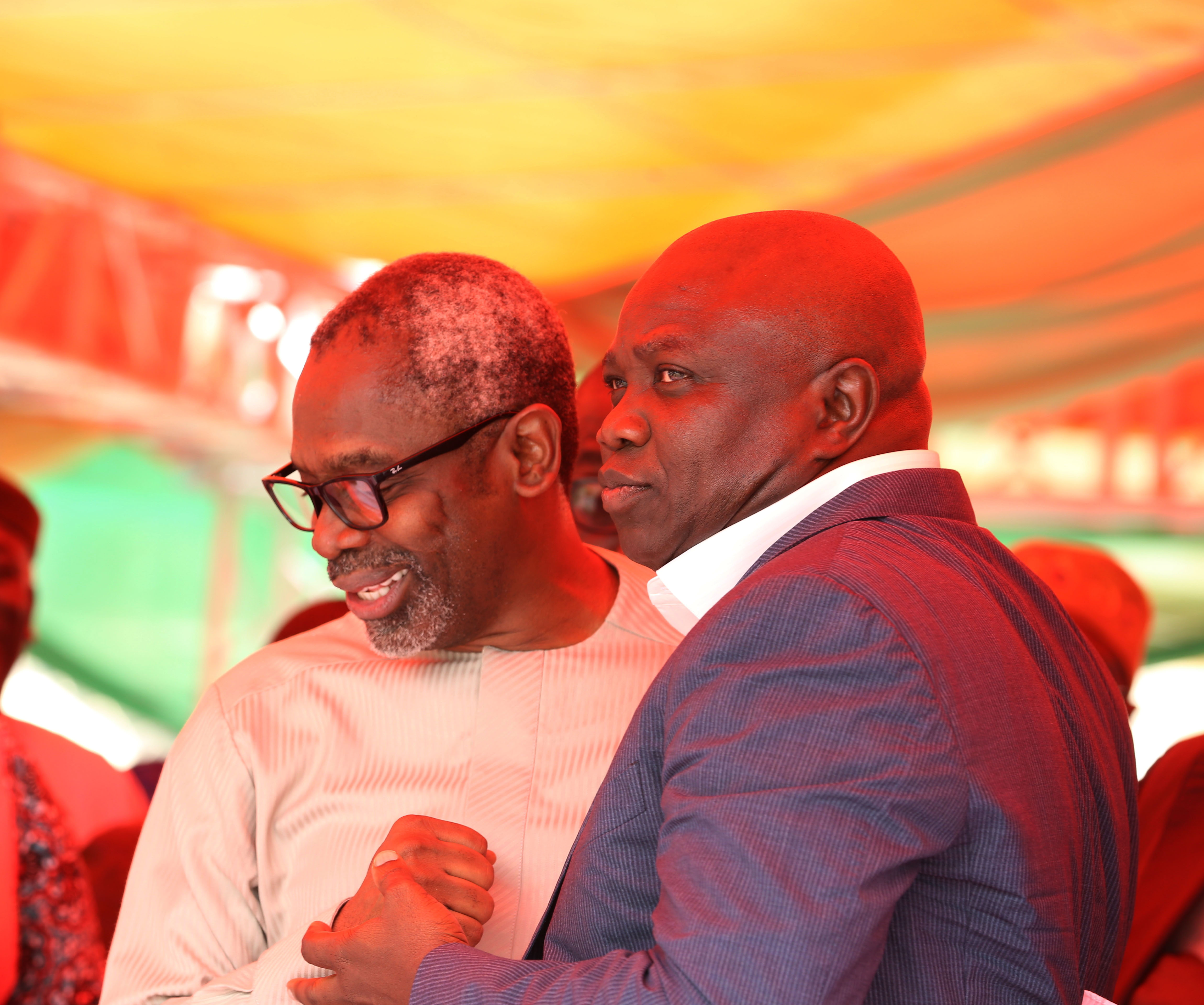 Only last week the House Leader bagged the Silverbird Legislator of the Year Award. This can only come from an all-time Performing Legislator. He has used his vast knowledge of Law and politics to reshape the Nigerian legislature. No doubt that Nigeria's parliamentary history is incomplete without the role of this legislator.
He has complemented the job of our Government very well at the national level and we appreciate him for his clever intervention especially his leadership role during the recent Constitution Amendment process. He defended the interest of Lagos in seeking for devolution of more powers to the States.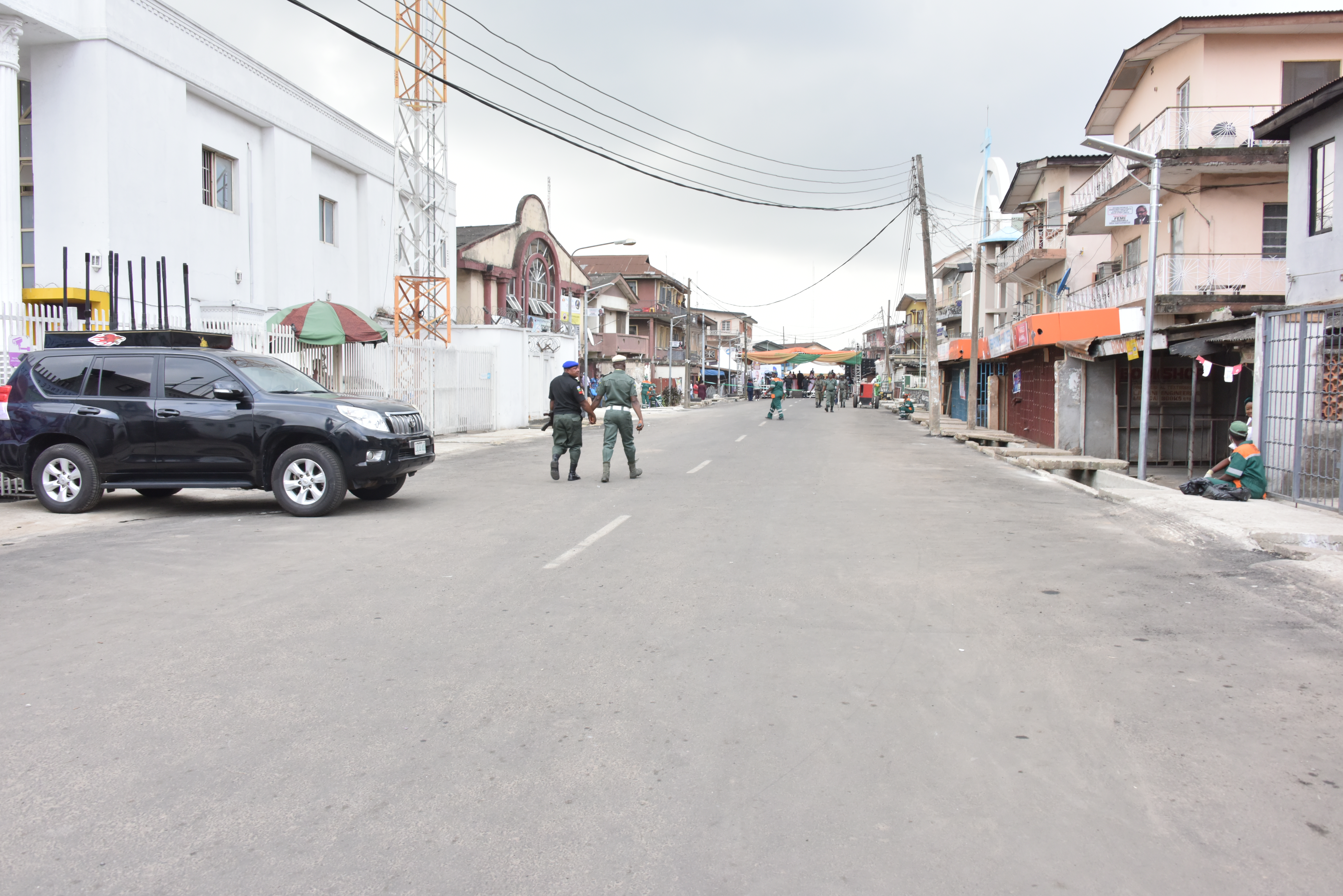 Honourable Gbajabiamila is a most valued legislator who has supported our government in all we have been doing and his support has been unflinching.
On behalf of the government of Lagos State, I want to commend him not only for doing us proud in the House of Representatives but also making his Federal Constituency, Surulere, a beacon of development in Nigeria.
I use this opportunity to urge other public spirited individuals and corporate organisations to emulate Honourable Femi Gbajabiamila by adopting public infrastructure for maintenance or rehabilitation. Also, I call on residents in this neighbourhood to make effective use of all public infrastructures and protect them from vandalism or destruction of any kind.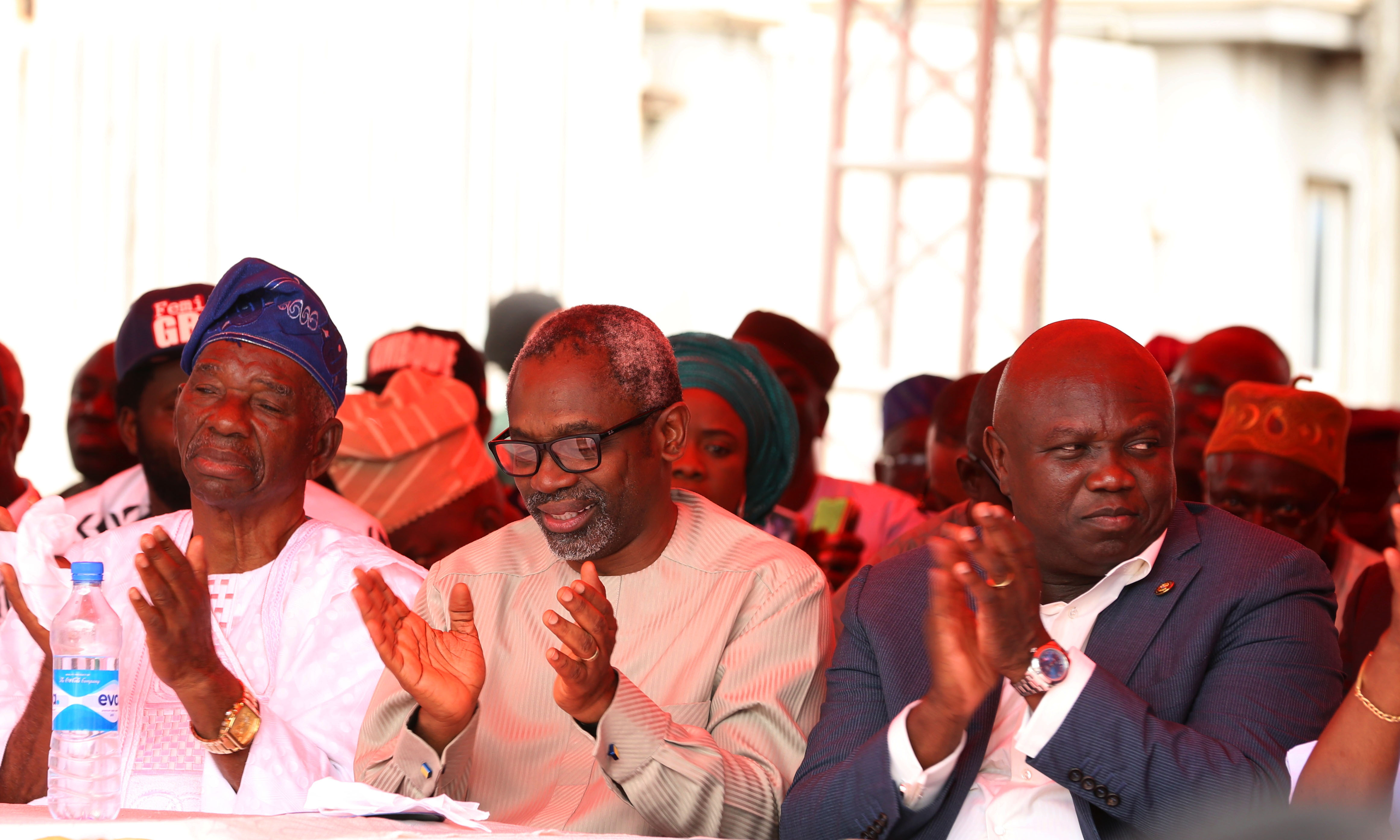 On our part as a government, we shall continue to ensure good governance and especially community participation and inclusion in all our Local Governments.
Thank you.
Itesiwaju Ipinle Eko, lo je wa l'ogun!!!