Protocol
Brothers and Sisters, Friends in Christ; I greet you all in the name of our Lord Jesus Christ!
I am very happy to be here today, to fellowship with the brethren of the Lagos Diocese of the Anglican Communion on the occasion of your 34th Synod; a synod which coincides with the centennial anniversary of the establishment of the Lagos Diocese.
This synod is a significant one as it is the first synod presided over by our Bishop, the Rt. Reverend, Dr. Humphrey Bamisebi Olumakaiye. It is also the last synod that I will attend as your Governor.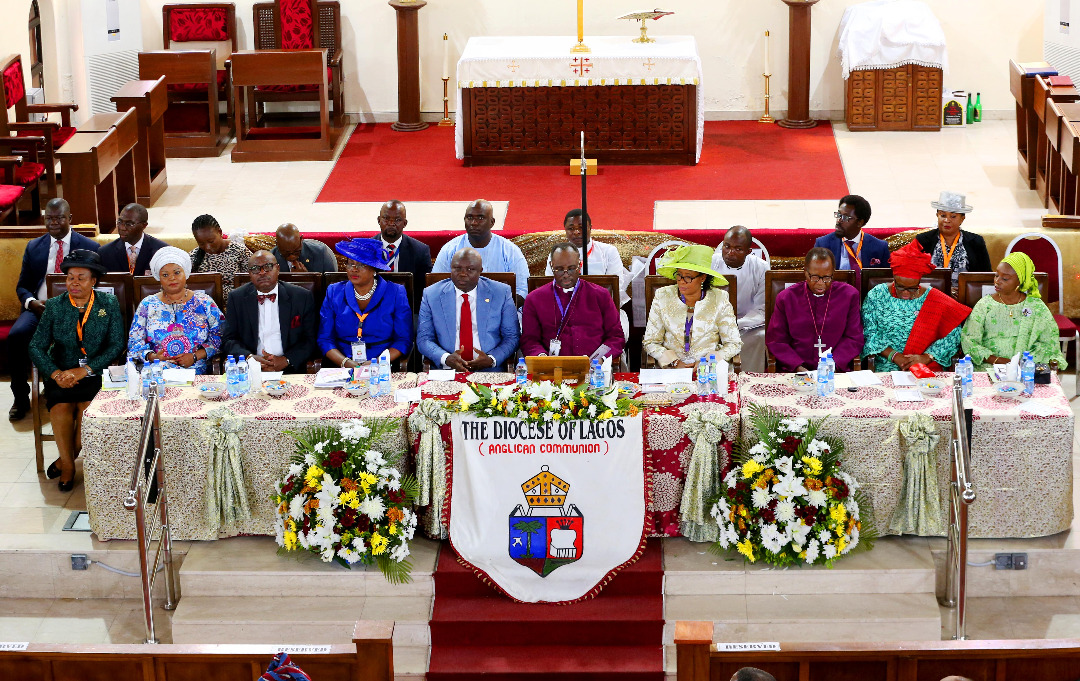 That is why I am here today, with heart full of gratitude, to thank the Church for its support, goodwill and prayers for our State, our government and my family in these past four years.
I thank the Bishop, Clergymen and entire members of the Diocese immensely and ask you to continue to pray for us that God will continue to do His will in our State and all our lives.
The theme of this year's synod is very apt and for me, very personal; "The Unfailing Faith of our Fathers: ever Sufficient". I am sure our Bishop and Clergy will do a better job of teaching us God's word around this theme but for me it is a call to remember who we are; whose children we are and to never despair even in the face of adverse circumstances.
We are children of God and our God remains the same, yesterday, today and forever. And our God is always waiting for us to call on Him; and the way He answered our fathers, He will surely answer us. All we need is that Unfailing faith; and our Unfailing Father will be right by our side.
Brothers and Sisters, faith is said to be "the substance of things hoped for, the evidence of things not seen". Faith is one of the most essential ingredients needed to serve God. It is an unshakable belief in God that He would do all things and come through for us even in the midst of the storm and in the most difficult of all situations.
As we put our faith in God, I urge you to also believe in our State and in our country. Our State is on an upward trajectory that needs everyone pulling in the same direction. We need cooperation, unity and peaceful co-existence to continue on this our growth curve.
As our administration makes way for another, I ask for your continued support and prayers for the in-coming government, the Governor-elect and his team. I pray that as we continue to exhibit our faith in God and support for the social and economic development of our State, the Lord Almighty would continue to answer our prayers and grant the good desires of our hearts.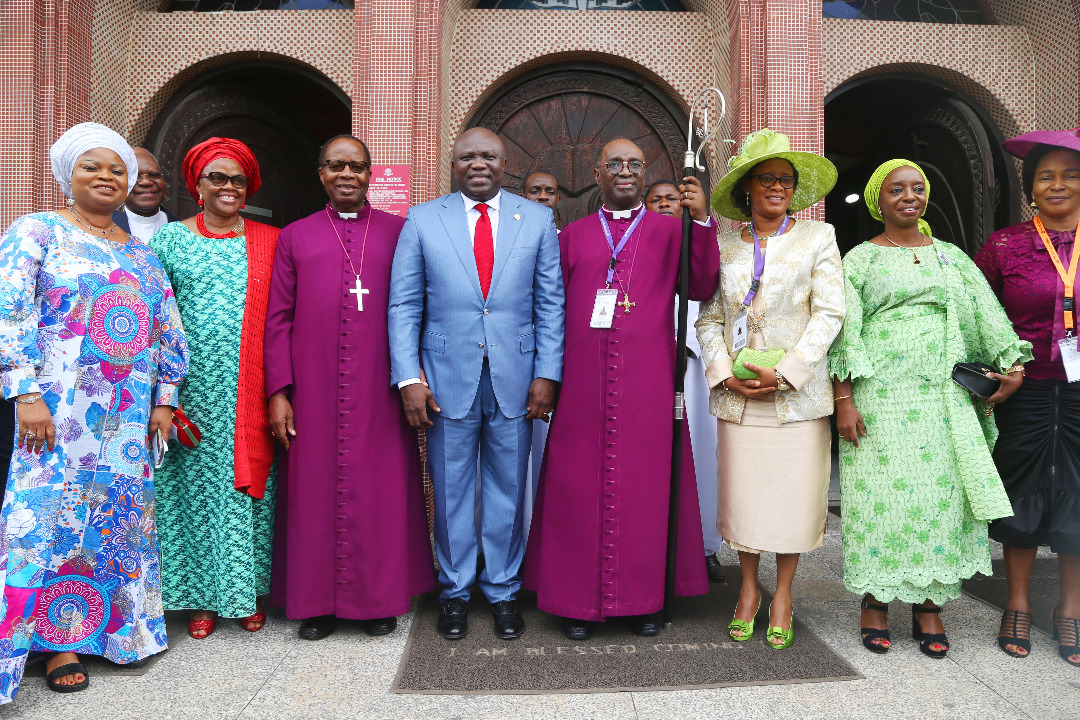 To our Fathers in the Lord and clergymen, I thank you for all you have done to move Lagos forward in the past four years of my administration. I am proud of the relationship and support that has yielded the peaceful coexistence and atmosphere of love and brotherhood. For me, this is the strongest plank upon which the progress we have achieved rests.
It is also on record that no single religious conflict was recorded in the last four years. The peaceful co-existence of all religious sects is a testimony of our collective heritage in the State.
I congratulate the Lagos Diocese Anglican Communion for your commitment in living up to the legacies of the founding fathers of this Diocese and propagating the gospel for the promotion of peace, goodwill and unity in the society. Fortified by the unfailing faith of our fathers, we will look up to God and He who is all powerful will ensure that His Church will always triumph.
Once again, I commend you on this 34th Synod and wish you a very successful programme.
Thank you and God bless you all.
"Itesiwaju Ipinle Eko, lo je wa l'ogun"!
Mr. Akinwunmi Ambode
Governor of Lagos State,
Alausa- Ikeja
6th May, 2019.