It is my pleasure to be in your midst on a special Sunday service like this dedicated to appreciate our creator, God Almighty;who has made it possible for us to celebrate another independence anniversary of our dear nation.
The Bible says in everything we should give thanks; for this is the will of God in Christ Jesus concerning us (1Thessalonians 5:18). Today's independence anniversary service is in fulfillment of this command: expressing our appreciation and gratitude to God for His faithfulness, goodness and mercies over the entire citizens of this nation.
Looking back, the Almighty God has been good to us as a nation. Nothing can be more appropriate to reciprocate His compassion and favours other than thanksgiving and songs of praise to glorify His Holy name for His goodness and mercies over the last 58 years of being a sovereign nation under God.
As we celebrate our 58 years independence anniversary,I urge us to remain steadfast and continue to uphold those values that have been passed down from our heroes who sacrificed so much to liberate us from the yokes of colonial rule.
Let me use this opportunity to enjoin all men and women of God present here not to be tired in praying for God's intervention and restoration of hope in our nation and her future.
Today's occasion is also coming at a critical time in the history of our nation when all hands must be on deck to sustain and deepen the process that will result in sustainable growth and good governance for our people.   We must all get involved and work together to ensure that the potentials of this nation are fully realized for the benefit of everyone and future generations.
The Church and indeed all our religious leaders have important role to play especially at this point in time to preach the message of hope, peace, unity, integrity and religious tolerance. We must eschew all tendencies that may aggravate whatever challenges being experienced at the moment.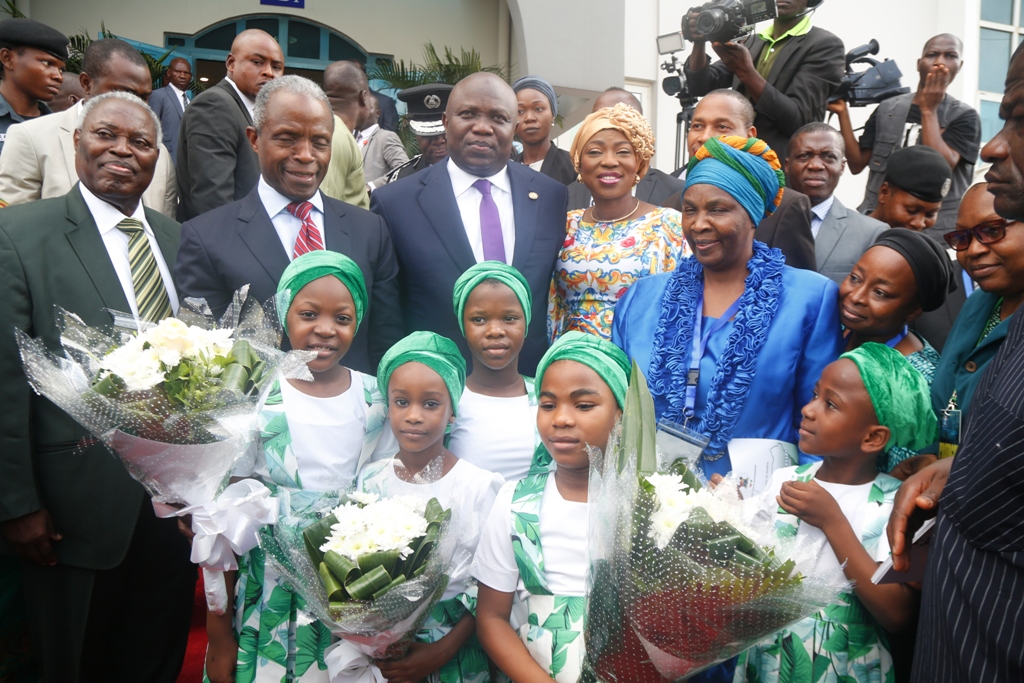 Let me seize the opportunity of this anniversary to appreciate the General Superintendent, Deeper Christian Life Ministry, Pastor W. F. Kumuyi, for his dedication and commitment shown towards the propagation of Christianity and the service of God over the years.
For decades, you have impacted the lives of many globally through your inspirational teaching of the Word of God. You have contributed to the growth of the faith and set the pace in the transformational approach to religious activities in Nigeria. We are happy to have gained from your wisdom, Sir.
I also thank the Church for her prayers which have been a major factor in the peace and tranquility being enjoyed in our state and nation as a whole.
I congratulate the Deeper Life Bible Church on this magnificent edifice you have put up here. I was unable to join you for the formal opening but I am very happy to worship in this sanctuary today as we celebrate another anniversary of our Independence.
As I congratulate you on this new Church building, I also thank you for the good works you have done in the Gbgada Community. Your holistic approach to religious activities has been demonstrated in your corporate social responsibility actions especially the construction of the Oduwole Bridge and a multi-level car park to ease traffic in this community.
You have demonstrated that the Church can play a lot of roles in nation building. Beyond the spiritual role of praying for the Government, the Church can also partner with the Government to make our communities a better place.
To further support the work you have done, our government in consultation with the CDAs, has embarked on the construction of a network of six roads;AderemiAkeju street, Okun Street, Femi Kuti Street, Brown Road, Adegbenro / GaniyatDawodu Street and YetundeBrown Street. The contract, which was awarded in September, 2017,is 60% completed and is expected to be concluded by the end of the first quarter of 2019. In addition, the adjoining road networks such as Diya Street and AjayiAina streets are scheduled for rehabilitation to further enhance road connectivity within this axis.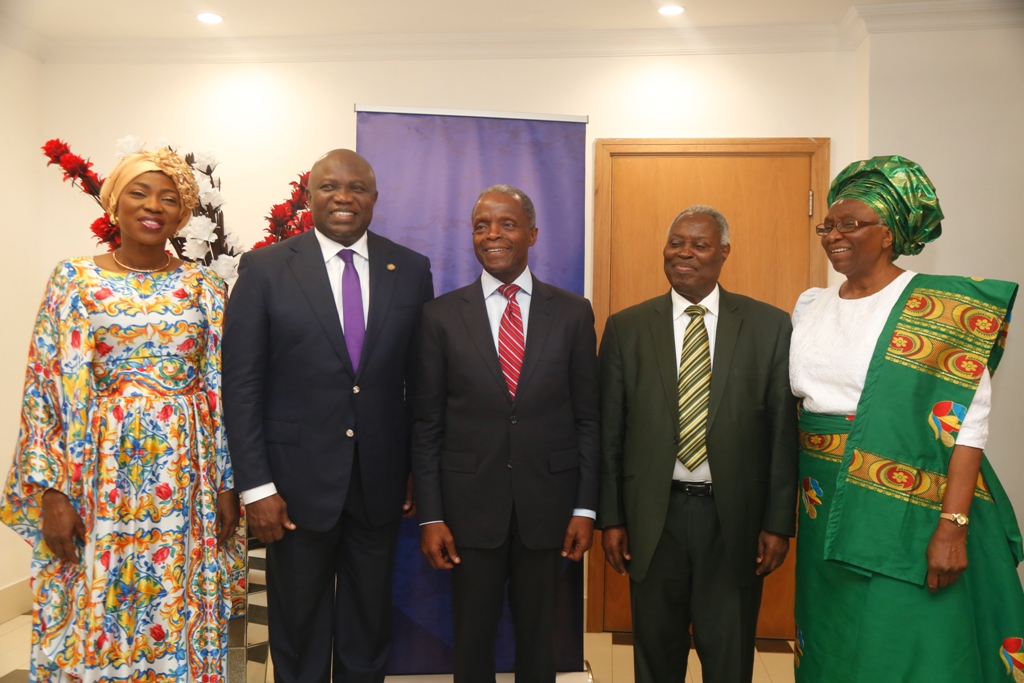 My brothers and sisters in the Lord, at this auspicious period in the history of our nation, the Church and indeed everyone who believes in the efficacy of prayer has a responsibility and patriotic duty to pray for the well-being and progress of our nation.I believe strongly that the best of our nation and our State is yet to come. Let us continue to pray,hope and work for a better future.
For us as government, we will continue to promote fairness, justice and everything that will make life more comfortable for our people.
Thank you and God bless you all.
ItesiwajuIpinleEko, lo je walogun!!!
Mr. AkinwunmiAmbode
Governor of Lagos State,
Alausa.
7th October, 2018.