Wife of the Governor of Lagos State, Mrs. Bolanle Ambode on Wednesday enjoined residents of the state, to always go for medical check-up and engage in physical exercise, for good health and early diagnosis of medical conditions.
Mrs. Ambode gave the advice yesterday at her home town, Poka, Epe, in Eredo area of Epe Local Government, where she flagged-off a health outreach initiative, organized by the National Youth Service Corps.
In an emotion-laden address, she thanked people of the community for their support for the State's administration led by her husband, Mr. Akinwunmi Ambode, promising that they would not be disappointed.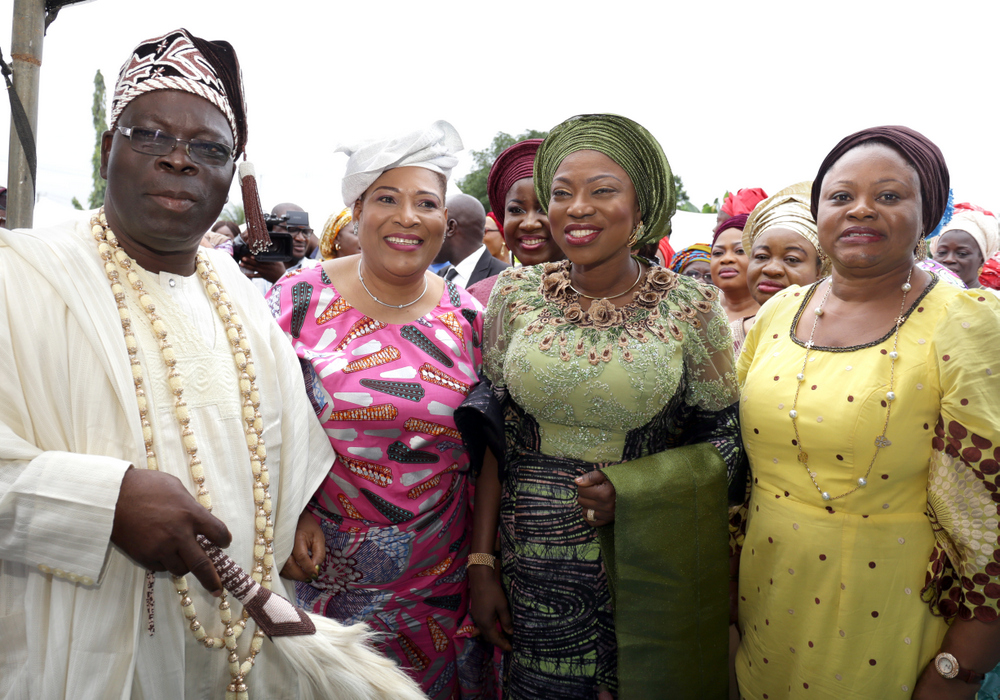 She said, "I am filled with joy as I join you this morning, not just as wife of the governor of Lagos State but also as a daughter of this great community, to flag-off the NYSC Health Initiative for rural dwellers programme, designed by the NYSC management to provide timely health intervention to rural dwellers.
"I want to appreciate the royal fathers and traditional rulers, my people of Poka and Epe in general, for your great support for the administration of my husband, Mr. Akinwunmi Ambode. You will not be disappointed."
She said that the easiest way to discover upcoming unfavourable health conditions was through medical check-ups, which according to her would enable early diagnosis and easier management.
According to her, "Health is wealth, poor health is a common enemy to all and there is need for us to wage a collective war against it. This can only be achieved through early diagnosis and treatment".

Mrs. Ambode extolled the contributions of the NYSC management to rural health development in Lagos State and urged people of the area to use the opportunity of the intervention to know their health status.
Earlier, the State Coordinator of NYSC, Prince Mohammed Momoh, noted that the Health Initiative for Rural Dwellers programme was introduced by the Director-General of the Corps in 2015, to mobilize corps medical volunteers in respective states, for health interventions through diagnosis, treatment, referrals and mass sensitization.
He said that since the inception of the scheme, about 3000 persons in 15 rural communities had been reached in the State, stressing that the Corps would work harder to cover more rural communities in the short time.
While commending the State Governor, Mr. Akinwunmi Ambode for creating an enabling environment for the noble initiative of the NYSC to thrive in Lagos State, he reminded the people that the programme was for the benefit of all, hence the need for members of the benefitting communities to take ownership of its sustainability, saying the NYSC, would be motivated to do more, if it yields the desired result for which it was established.
The programme was well attended by Chairman House Committee on Health, Hon. Segun Olulade, APC Women Leader, Chief Kemi Nelson, traditional rulers in the area, council chairmen, law makers, politicians and prominent individuals across the State.