It is my pleasure to welcome you all to Lagos House. We have in our midst today esteemed guests and associates as we set the ball rolling for the celebration of Lagos State at 50.
Ladies and Gentlemen, Lagos State will be 50 years next year. 50 years is a significant landmark in the life of any individual, institution or State. For Lagos State, it has been an eventful 50 years which deserves to be fittingly celebrated.
Lagos State is the smallest and oldest state in Nigeria. Since the creation of Lagos State on May 27, 1967, it is the only state that has not been divided to create more states. Despite our size, Lagos is the most populated State in Nigeria and is Africa's most populous City-State.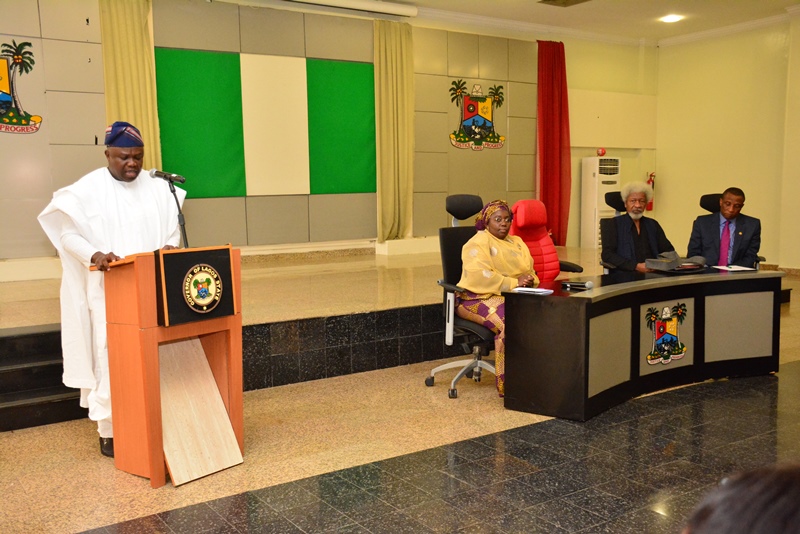 Lagos is the commercial capital of Nigeria and the most cosmopolitan State in the country where peoples of every tribe, race and creed reside peacefully. Our State has an excellent record of religious tolerance.
Lagos is a land of opportunities, offering all residents the chance to succeed in their vocations and endeavours. Lagos provides jobs to more people than any other State in Sub Saharan Africa. Lagos is that place where you have a chance to make it if you work hard.
With all these in mind, it is imperative that we celebrate Lagos at 50. In celebrating Lagos, we must showcase our cultural heritage. We must celebrate the language, arts, sights and sounds of Lagos. Celebrating Lagos is to celebrate Nigerian Unity and Progress because Lagos provides the cohesion that keeps Nigeria together.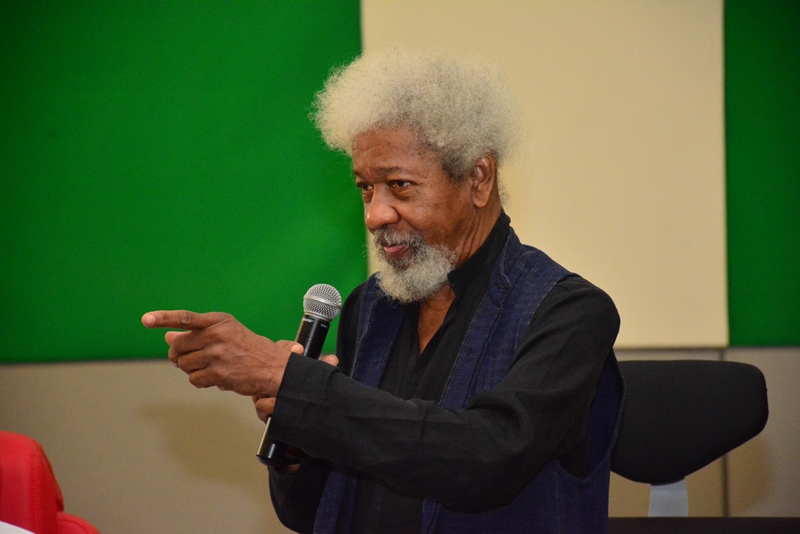 Indeed, Lagos State has justified its creation. Apart from being the pacesetter and first among equals in the comity of States in the Nigerian Federation, Lagos State also occupies a noticeable position in global affairs especially as the fastest growing mega city in the world.
The opportunity of this golden jubilee is one we must use not only to celebrate our past achievements, but also to showcase to the world our immense potentials for future growth and development.
A celebration of such great significance needs proper and adequate planning. Hence the inauguration of this Committee comprising respected men and women whom I believe have a perfect understanding of the expectations of Lagosians, Nigerians and indeed the entire world. With this committee, I am rest assured that Lagos will be excellently celebrated and the world will see Lagos in its full splendour.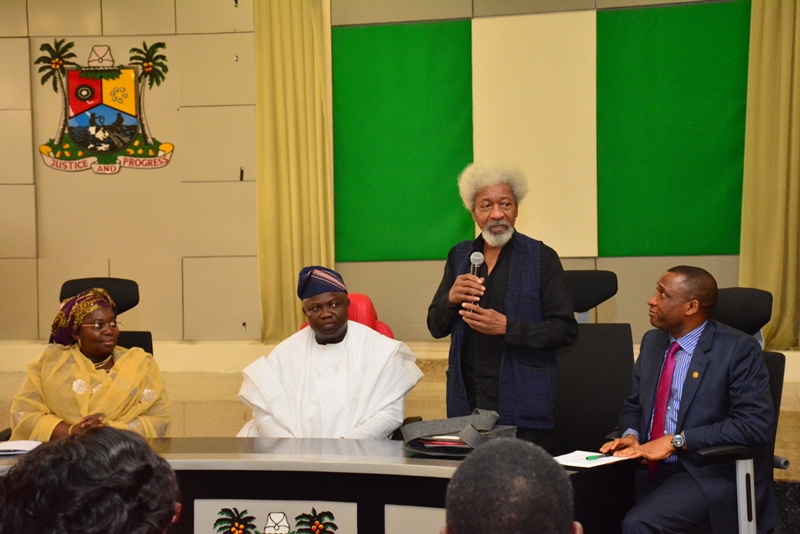 The members of the Lagos at 50 Planning Committee are as follows:
Prof. Wole Soyinka – Co-Chairman
There is very little anyone can add to the profile of one of Nigeria's most illustrious sons. We are grateful to Prof for agreeing to serve in this committee.
Mr. Rasheed Gbadamosi – Co-Chairman – Who coincidentally was in the first Lagos State cabinet of Brigadier-General Mobolaji Johnson at the age of 26.
Hon. Habeeb Fasinro – Member
Chief Olawale Cole – Member
Mrs. Sarah Boulos             – Member
Mrs. Abimbola Obafunwa – Member
Prof. (Mrs) Senapon Bakare             – Member
Mrs. Chika Balogun – Member
Mr. Folarin Coker             – Member
Prof. Ademola Abass – Member
Bolanle Austen-Peters – Member
Mrs. Olufunmilayo Balogun – Member/Secretary.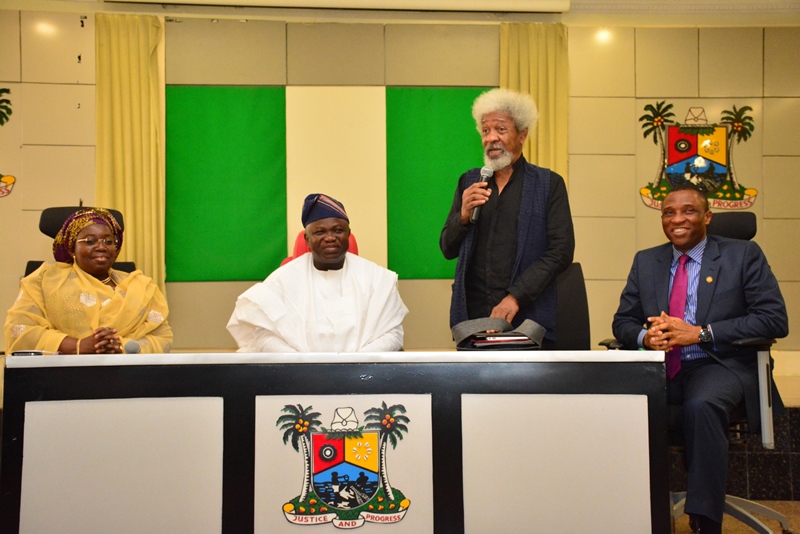 This committee has the following responsibilities to accomplish:
Develop a comprehensive programme for the celebrations;
Identify series of events that will take place as part of the celebrations;
Establish the logistics requirements to ensure a hitch free celebration;
Identify areas of possible collaboration with Corporate organizations and individuals for support; and
Consider and make appropriate recommendations on any other matter that will ensure a successful and memorable celebration.
I look forward to working with the Committee to achieve the set objectives.
I congratulate you all on this historic assignment.
Thank you.
Mr. Akinwunmi Ambode
Governor of Lagos State,
Alausa.
10th February, 2016