Lagos State Governor, Mr. Akinwunmi Ambode on Wednesday played host to the British Minister of State for Foreign Commonwealth Affairs and DFID, Mr. Grant Shapps and the British Deputy High Commissioner to Nigeria, Mr. Ray Kyles, where he expressed the readiness of the state to explore the opportunities for partnership in the area of power supply.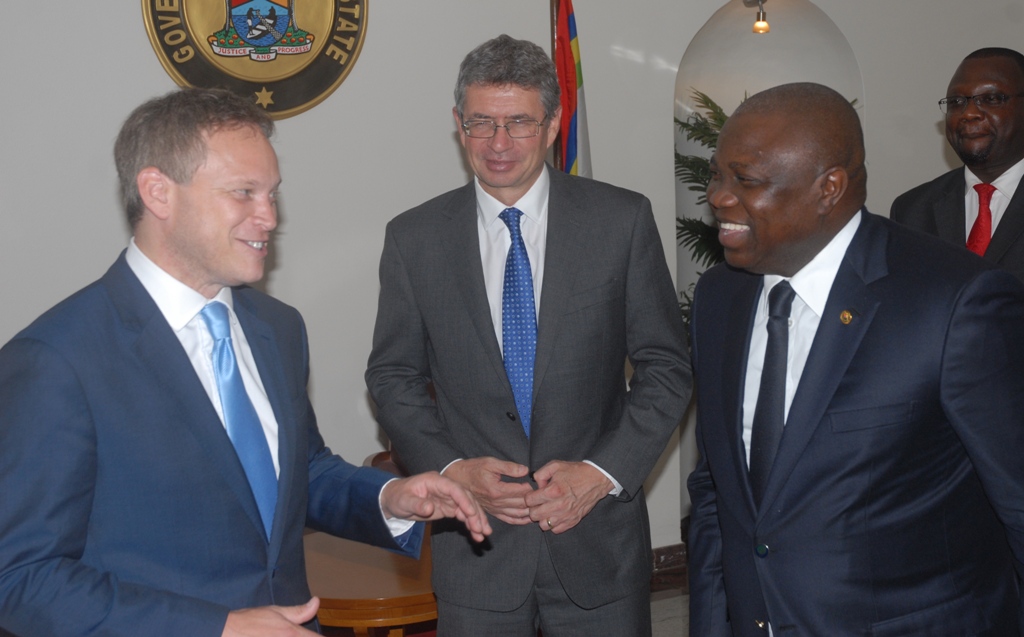 Governor Ambode who spoke at the Lagos House, Marina, lauded the intervention of the UK DFID through solar related energy in the state, expressing optimism that it would prove a viable energy alternative to more rural areas in the state.
He also reiterated his administration's commitment to partner with willing investors to take power supply to communities in need of it.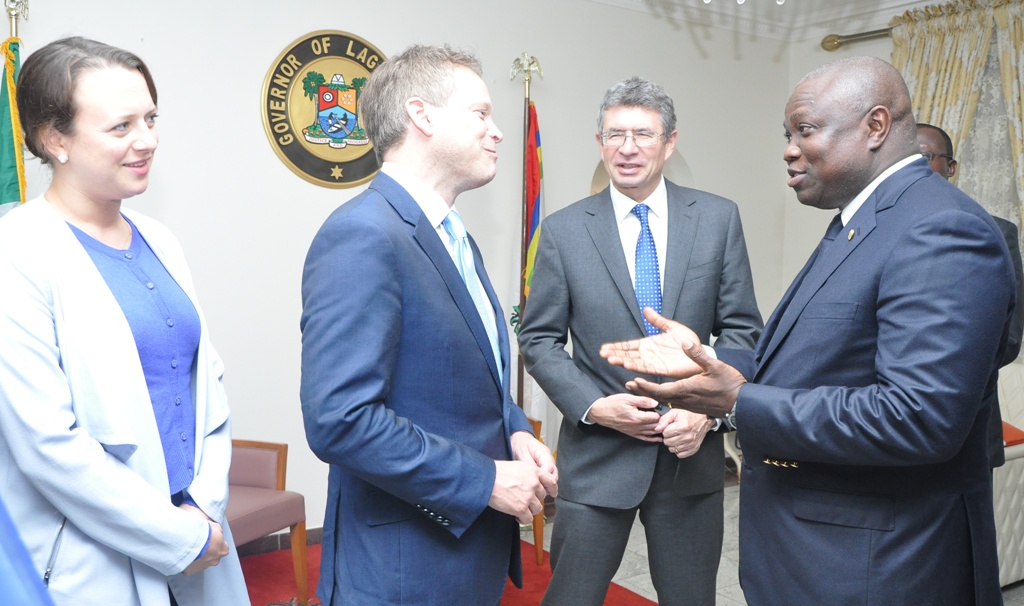 "I will like you to also know that other areas where we believe that we can partner together is in the area of energy, that's something that is also of utmost interest to us here, we would like to thank you for what we've done together in terms of solar related energy and I am happy that we're going into the phase two of that project. I will like to commend you for taking it up so quickly in the life of this administration".
"I believe strongly that it is one major alternative to the challenges that is actually facing most people in the remote areas and the poorer people in our own society, I also believe that we can accelerate that relationship and be able to use it also as a platform to touch lives of our people and create jobs", he said.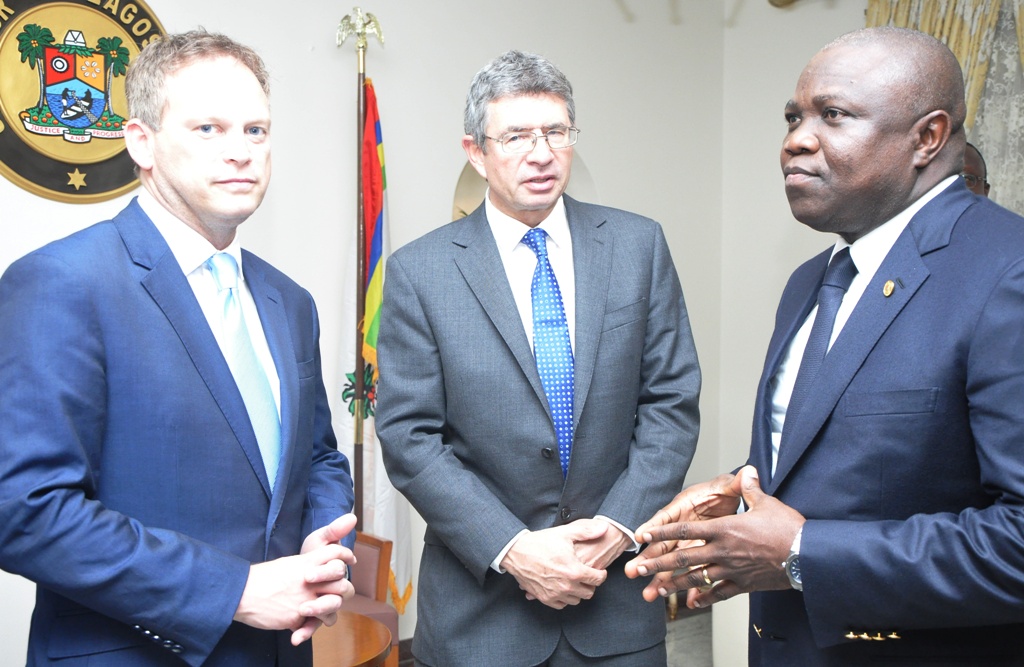 Governor Ambode lauded the longstanding partnership with the UK DFID, which he said has been beneficial to the state in recent times, just as he assured that his administration will sustain the relationship.
"I am also one of the partakers of the programmes that DFID put together in the course of my earlier career. I just want to say that they have brought so many reforms and changes to Lagos state that we have partaken in and also had positive impact in some of the programmes we've had together".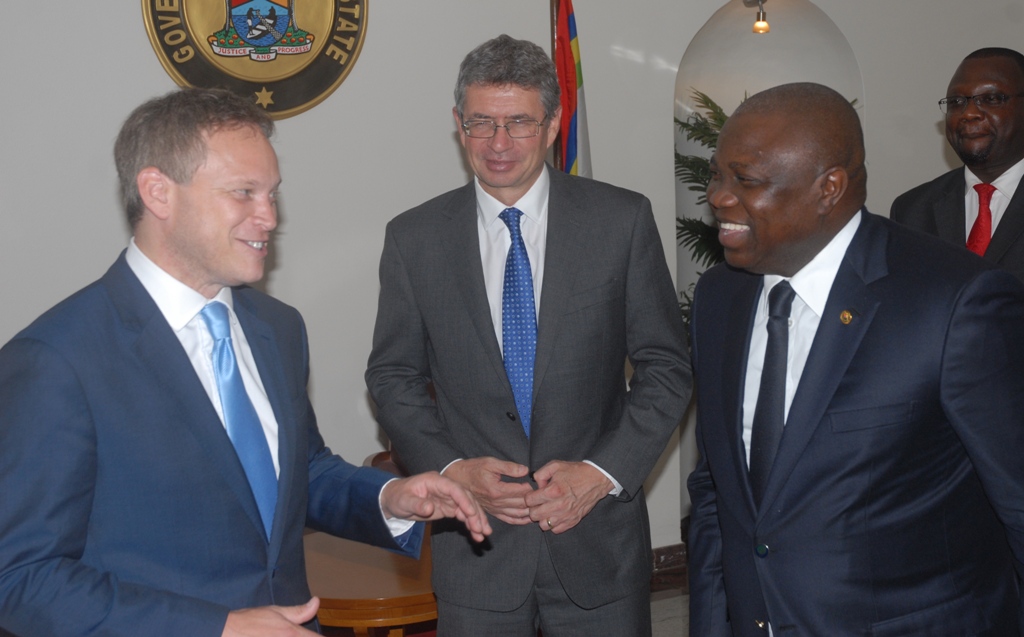 "I want to commit myself to say that this relationship I am going to enhance and build on it, like we discussed privately, one of the major things that we are looking at is to improve on the ease of doing business and that is very important to us. In the last four months that's what we've been doing structurally and in the reforms that we have been taking, we've been trying to improve on it", Governor Ambode said.
He told his visitors that the socio-economic challenges confronting the state presents greater opportunities for partnership, saying that his administration is working round the clock to provide an enabling environment for investors to come into the state and do business with ease.
"We believe strongly that setting up the Office of Overseas Affairs and Investment is one right step in that direction. That office reports directly to me and we're trying to make sure that everything that is bureaucratic, we more or less break it down and allow people to come into Lagos easily and be able to set up their business, live in the state and also enjoy the state. That's our focus, that's what we have been doing and we believe strongly that the partnership you bring to the table with us will also enhance this particular objective", he said.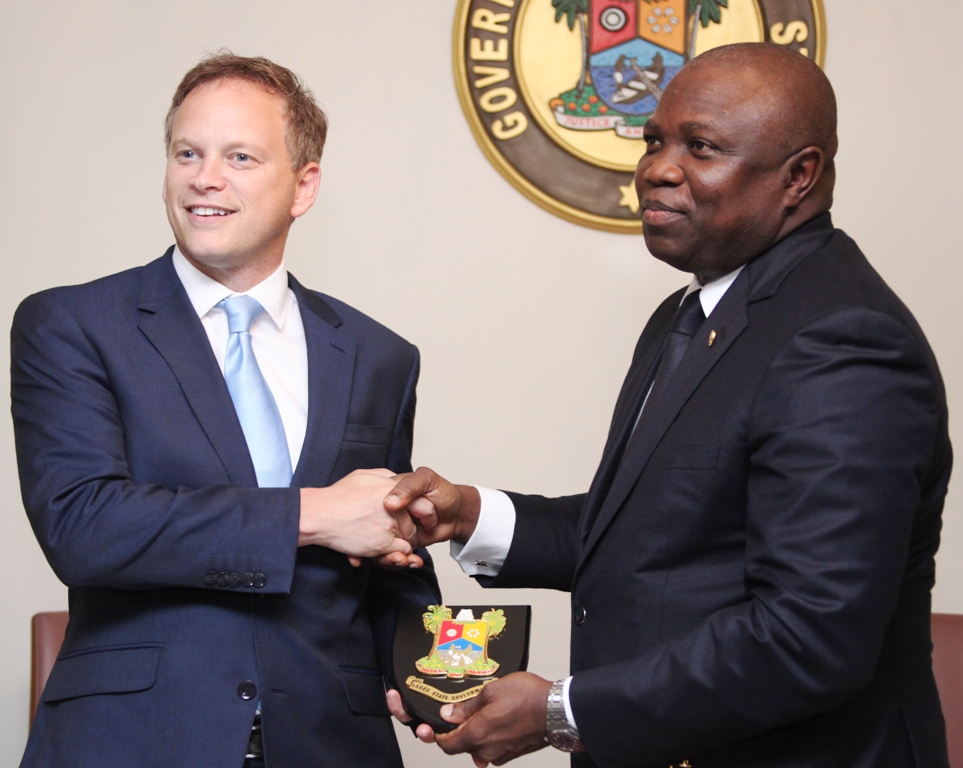 Earlier, Mr. Shapps expressed excitement at the visit, noting that the economic possibilities that abound in the state coupled with its population, makes it one to reckon with.
"There are a lot of exciting opportunities and that is why I'm so pleased to be with you and to make use of these opportunities. We were just discussing about trade and the ability for our two countries to work closely together and I think the opportunities for all our citizens to learn from experience in each of our countries is second to none", he said.