…Says It's Time to Take Governance Back to Grassroot
Lagos State Governor, Mr. Akinwunmi Ambode on Monday pledged to embark on local government reforms with the aim of making the 57 local governments and local council development areas more responsive to the needs of the people.
The Governor who made this known during a parley with members of the various Community Development Associations (CDAs), Community Development Councils (CDC) and other stakeholders, said the intention of his administration was to give governance back to the people in line with his objective to run an all inclusive government.
He said his administration's commitment to make community governance the spring board for economic and social development in the state, prompted the establishment of a Ministry of Local Government and Community Affairs which has thus placed community development in the heart of its policy formation.
Commending the efforts of the over 3100 CDAs and CDCs across the 57 Local Councils, Governor Ambode used the occasion to announce the appointment of the Chairman of the State Community Development Advisory Council, Alhaji Tajudeen Adeniyi Quadri, as a Senior Special Assistant on Community Development Affairs, in a bid to utilise his over 20 years' experience in the movement.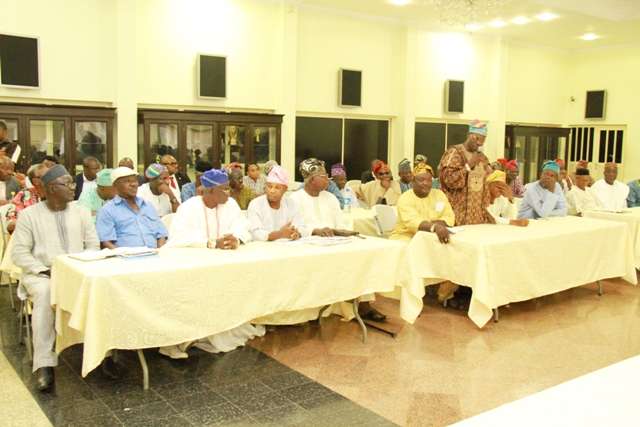 He also revealed that his administration will create a platform to recognise excellence in self-development efforts of the communities and reward same though provision of grants, assistance and other support through the Local Governments and Local Council Development Areas.
He said the drive to ensure an unprecedented level of community development could not be left to the government alone, hence the need for the CDAs and CDCs to be alive to their responsibilities.
"The Government alone cannot provide all community needs as of date, the people have to be mobilised to "do-it-themselves" to complement Government efforts rather than replace same. It is this "Self-help or Community Development Approach" as a veritable tool for sustainable development advanced by this Administration that I now urge you to embrace".
"I urge you to be alive to your responsibilities which include civil enlightenment, monitoring and upkeep of provided facilities, good environmental sanitation and above all payment of your dues to Government", he said.
Governor Ambode promised that his administration will no longer take the CDAs and CDCs for granted assuring that his administration will include them in the budgetary process.
"Our projects will be bottom-up rather than top-down because the Government belongs to all of you", he said.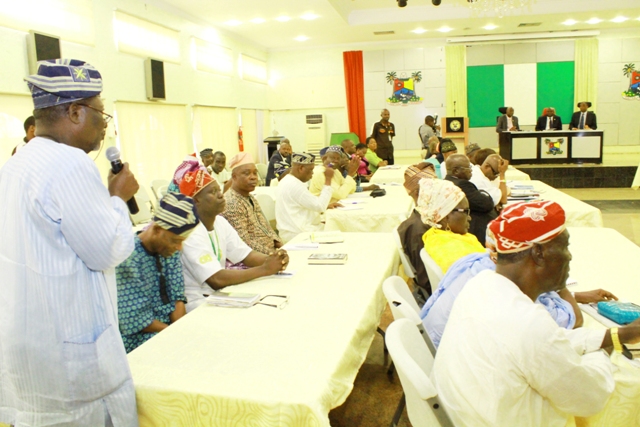 "Once again, I am committed to give governance back to our Communities by integrating Community Development Associations (CDAs) and Community Development Councils (CDCs) into the participatory network of service delivery and budgetary cycle of Government in the state and the Local Governments", Governor Ambode said.
He said he will embark on Local Government tour in the next few weeks to appreciate the CDAs and get their needs directly as part of his commitment to participatory governance.