…Says Nigeria On Threshold Of Greatness With Buhari, Osinbajo
Lagos State Governor, Mr. Akinwunmi Ambode on Thursday saluted the role played by National Leader of All Progressives Congress (APC), Asiwaju Bola Tinubu in the re-election of President Muhammadu Buhari and Vice President Yemi Osinbajo, saying Nigeria was already on threshold of greatness with the duo in the next level government.
Governor Ambode, who spoke at the 11th Bola Tinubu Colloquium held at the International Conference Centre, Abuja as part of activities marking the 67th birthday of Tinubu, said it was gratifying to note that the next level promised by the APC government was already unfolding, adding that the next four years would engender massive development and service to the people.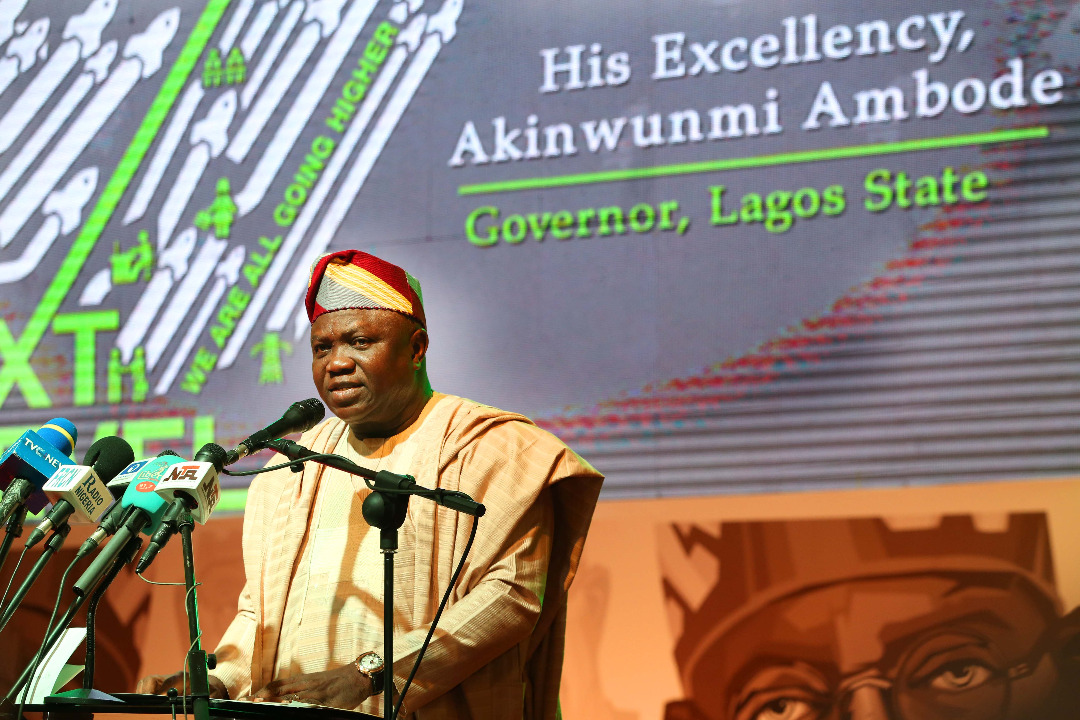 "We are all expectant and we can feel the next level unfolding. Our country is on the threshold of greatness because for the first time since our independence, we would have successive administrations of a progressive and visionary government; a government of integrity, a government whose sole interest is the well-being of Nigeria and Nigerians.
"We are lucky to be here in this exciting time; in a time when our country will be led by selfless individuals who have the progress and prosperity of our people as their major objective and we are here today because Asiwaju Bola Ahmed Tinubu has been a very key part of this story.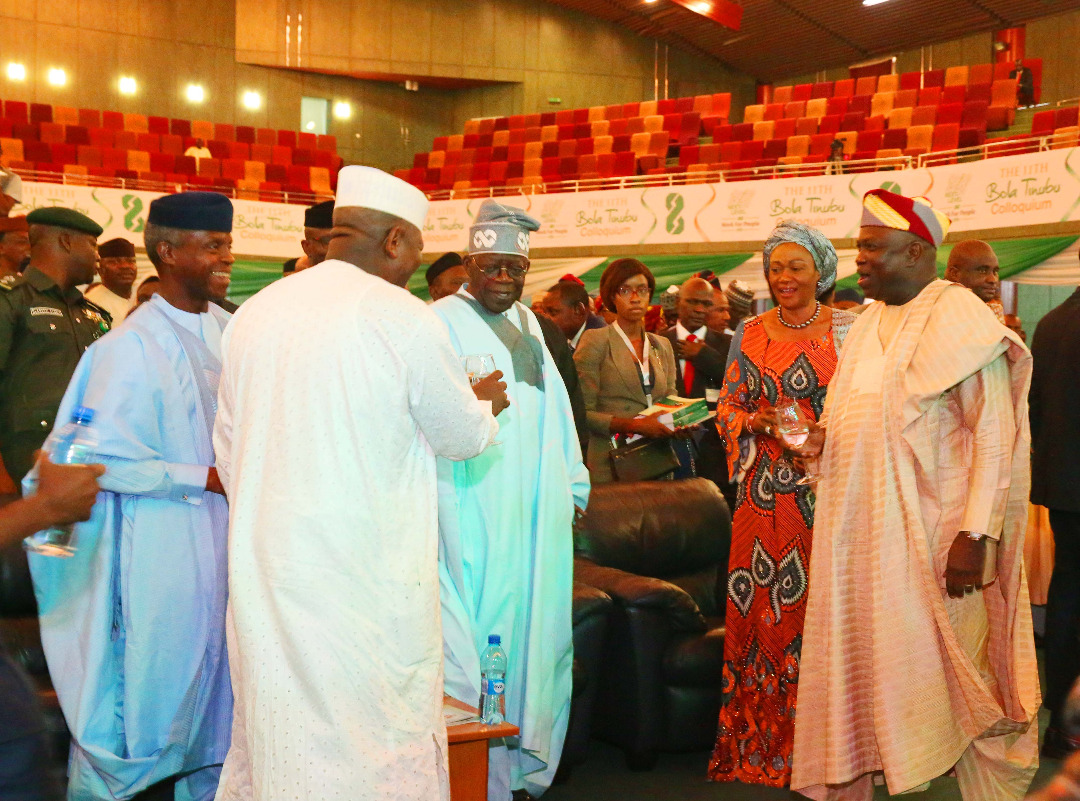 "We are here not only to celebrate him (Tinubu) but to celebrate the incoming dawn in Nigeria; we are here to celebrate the next level in Nigeria where Nigerians will be served and given what is due to them," Governor Ambode said.
The Governor, who attended the colloquium with his wife, Bolanle, particularly hailed Tinubu for his political dexterity, doggedness, undoubted courage and political acumen, saying the attributes of the national leader played key part in the electoral victory of APC at the Federal, National Assembly, Governorship and State Assembly elections.
While describing the theme of the colloquium: "Next Level: Work For People," as perfectly conceived and apt for the moment, Governor Ambode said it was instructive that it was coming at a time when Nigerians were eagerly looking forward to revolutionary transformation in key sectors and sections of the country.
"This colloquium is coming at a time when the APC has spread its political tentacles even further in the country and this colloquium is coming at a time when Nigerians are eagerly looking forward to the next level in progressive politics, economic growth, social welfare and increased national security," the Governor said.
The colloquium was attended by President Buhari who was represented by Vice President Osinbajo, Governors, Ministers, members of the National Assembly, royal fathers, political leaders, captains of industry and members of the diplomatic corps, among others, while there were several presentations by government officials and representatives of the private sector.