Lagos State Governor, Mr. Akinwunmi Ambode, on Monday assured of his administration's readiness to improve the welfare of Pilgrims from the state while on spiritual exercise to the Holy Land.
The Governor gave the assurance at the Lagos House, Alausa, Ikeja, during the inauguration of the Amirul Hajj and Adhoc Committee for Hajj 2015.
"My administration shall ensure an improvement in the welfare of Lagos Pilgrims in the Holy Land. I have approved the immediate commencement of a decentralized weekly orientation programme in all the Local Government Areas which commenced on Saturday 25th July and it is aimed at developing the right attitude and character worthy of ambassadors of Lagos State in the holy land".
"The spiritual orientation shall also be held at the state level before the 18th of August", the Governor said.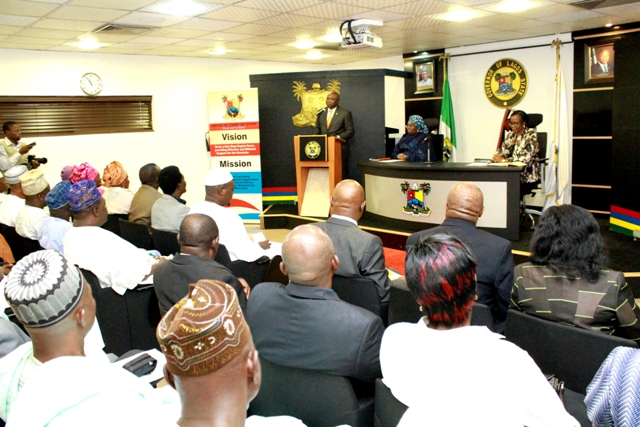 Governor Ambode also reiterated his administration's resolve to ensure peaceful and harmonious co-existence among Lagosians just as he promised to strengthen the institutions and agencies saddled with coordinating religious affairs.
"As part of this administration's resolve to ensure a peaceful and harmonious religious co-existence among all Lagosians, we shall strengthen the institutions and agencies saddled with the responsibilities of coordinating religious affairs", he said.
He said since Hajj, the fifth pillar of Islam is held tenaciously by Muslims, the exercise should be handled with all seriousness that it requires, hence the need to appoint the Amirul Hajj and interim committee to coordinate the activities of the Hajj exercise.
In his response, the Amirul Hajj and Chairman of the Committee, Alhaji AbdulLateef AbdulHakeem, expressed appreciation to the governor, promising that he and his team would not let the state down.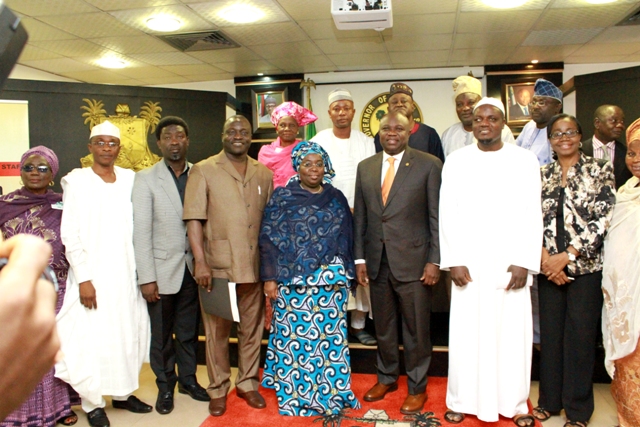 He assured that the committee would work assiduously and would represent the state well at the holy land.
"Let me first of all thank His Excellency and the deputy for this assignment and I promise that together with my team, we would not let the state down but promise to represent the state and do our work conscientiously,", AbdulHakeem said.
Other members of the committee include Mr. Danmole AbdulHameed Ademola, Dr. Paramole Abdul Kabir, Alhaja Gawat Fatimat Folashade, Alhaja Latifat Adewale Omolara, Alhaja Risikat Ogunbunmi, Alhaji Monzor Olowosago, Alhaji Abdul Ganiyu Opeloyeru, Dr Sopeyin AbdulGaniyu Oluremi, Alhaji Jinadu Lawal, Dr. Lateef Adetona and Dr. Nasirudeen Onibon.