Barely a month ago, a 27-bed Critical Care Unit was commissioned here in LASUTH to provide life/organ support system for critically ill patients who require intensive monitoring and post-operative treatment.
Today, we are commissioning a Helipad to facilitate medical evacuation and air ambulance transfer of patients to Trauma Centers.
The provision of these facilities is consistent with our commitment to raise the service delivery capacity of LASUTH and other Lagos State health facilities to international standards to save lives of our people.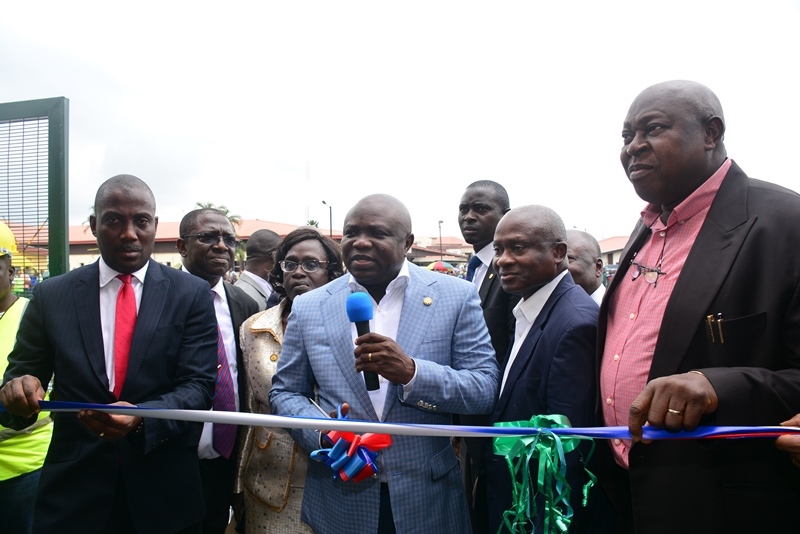 This Helipad being commissioned today is a lifesaving asset and critical complement to the efficient functioning of this Unit and other emergency services being rendered by the State. The Helipad will also aid the movement of patients from remote areas where healthcare facilities to provide the level of emergency medicine required are not readily available.
Over the years, we have witnessed emergency situations which require timely movement of victims to appropriate medical facilities. Keeping in mind that every minute matters in securing the lives of people involved in these incidents, the usual movement by road is not the best option in such situations. Helicopters have therefore become an efficient and reliable option which can only be made possible with the availability of helipads within the hospital environment.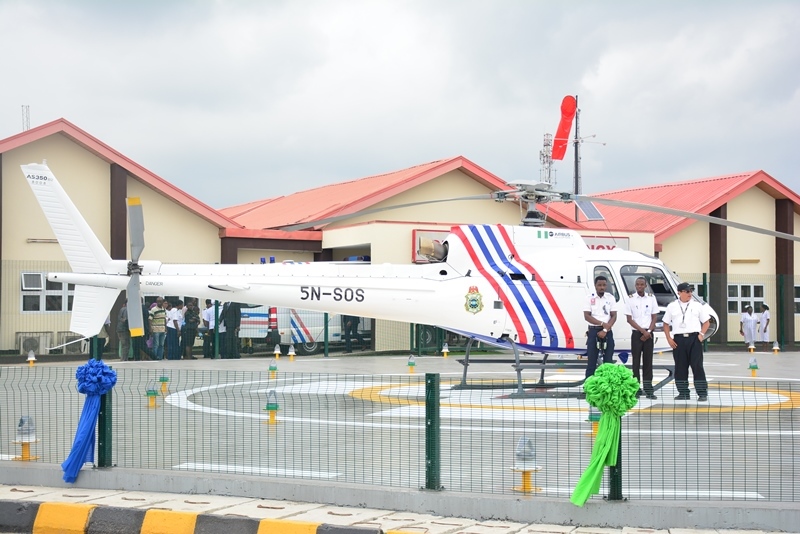 Given the status of LASUTH, as the State flagship tertiary health institution, offering referral services for other public and private medical institutions, it was obvious the helipad had to be located here.
This facility will be operated by specially trained personnel who will give us 24-hour service, guarantee expert medical care during emergency transfer and safe landing at all times. In addition, government will intensify efforts to acquire an Air Ambulance to complete the cycle.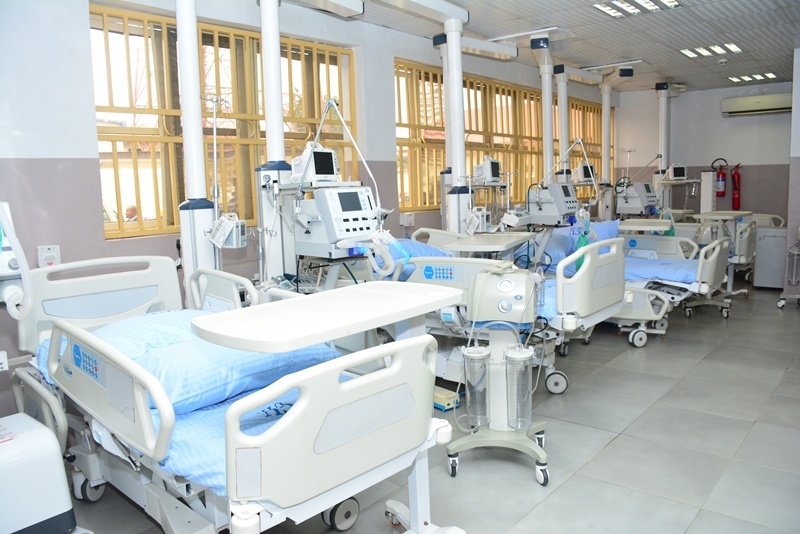 In furtherance of government's efforts to strengthen the health facilities in the State, the Bola Tinubu Health and Diagnostic Centre will soon become operational. The rehabilitation and upgrading of the 24/7-bed and Five (5) Theatre Suit for pregnant women, popularly called Ayinke House, is on-going and should be ready for use by June 2017.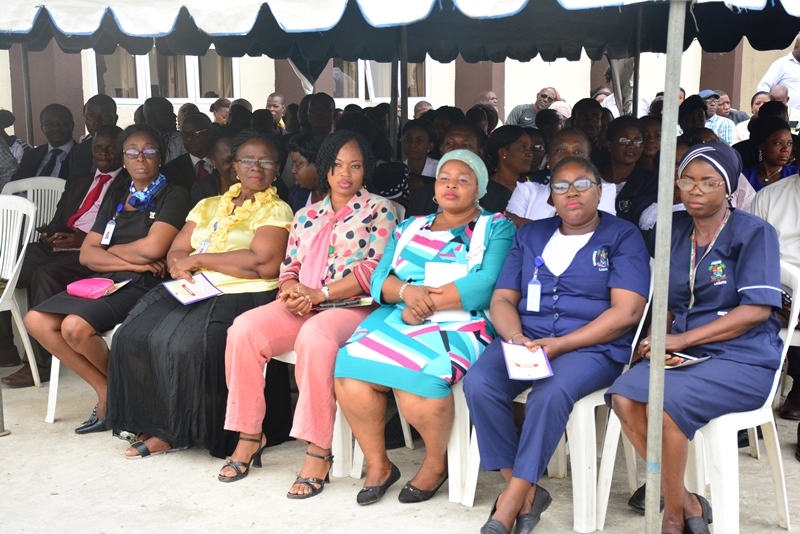 In addition, approval has been granted for the rehabilitation, upgrade and bulk purchase of medical equipment required in 20 Secondary and 21 Primary health facilities across the State.
With the recent execution of a Memorandum of Understanding with selected investors, Lagos State is on the verge of becoming a hub for medical tourism once our Medical Park at the old School of Nursing, Ikoyi comes on stream.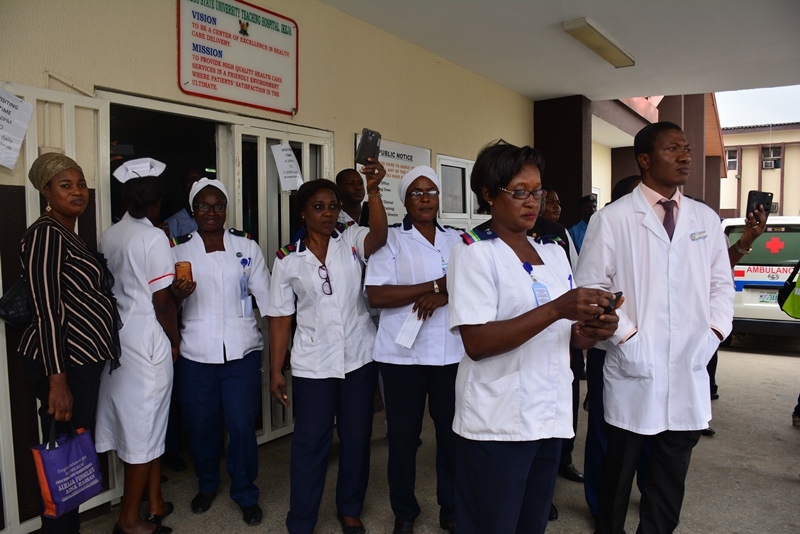 With the support of our hardworking and dedicated personnel in the health sector, we are confident that we will achieve our set objectives in the health sector, save lives and guarantee a healthy State.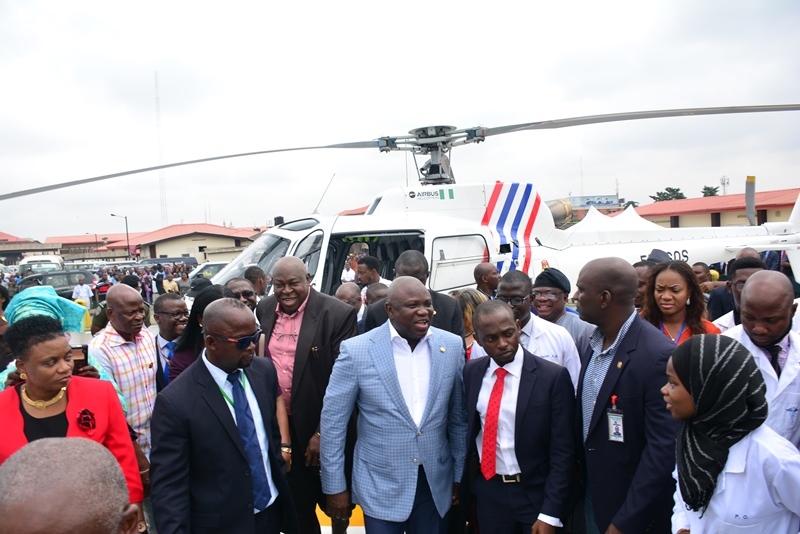 Distinguished ladies and gentlemen, it is now my pleasure to formally commission this Helipad in the Lagos State University Teaching Hospital to the Glory of God and benefit of humanity.
Thank you.
Itesiwaju Ipinle Eko, lo je wa l'ogun!!!
Akinwunmi Ambode 
Governor of Lagos State,
Alausa.
11th August, 2016.