I am delighted to be here today to celebrate and thank our outgoing Chairman and Members of the Civil Service Commission for their selfless service to the Government and people of Lagos State. On behalf of the Government and people of Lagos State, I thank you for your commitment and dedication in the discharge of your duty of managing the careers of our Civil Servants, of which I was one a few years ago.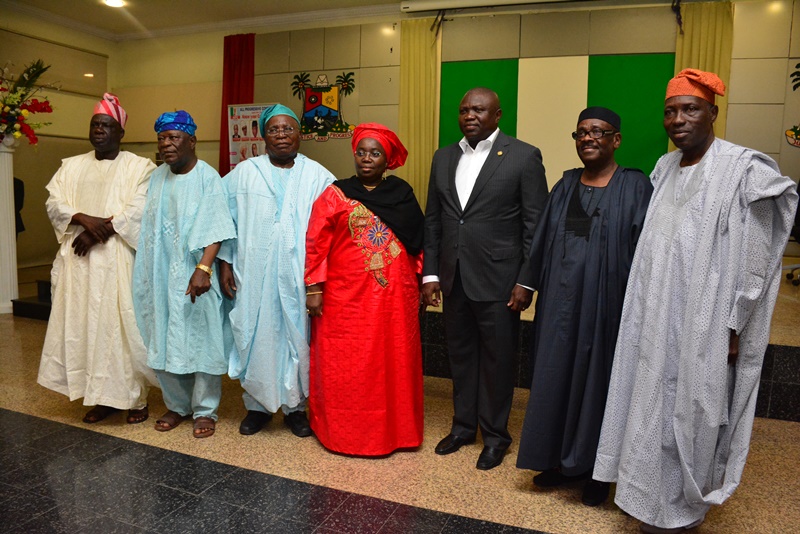 The outgoing Chairman, Dr. Olujobi Ososanya, has served the commission for Ten Years and during his tenure, the credibility and pride of our civil service was never in doubt. Civil Servants have been getting their promotion in time and there has been better communication between the Service and the government.
The task of recruiting, selection, and placement of suitable and qualified individuals in the State Civil Service is enormous but this Commission has handled it very well and ensured that the engine room of the government is properly oiled.
The Commission has been able to maintain harmony during their tenure through the even application of rules and regulations guiding the Service without fear or favour.
For this, I thank you. I commend the efforts of these thorough-bred administrators with varied skills and knowledge. By your dedication, commitment and diligence, you have upheld the reputation of the Lagos State Civil and entrenched its unequalled record when compared with others in the country.
In view of your hard work, three of the outgoing members are being re-presented for an additional tenure of Five Years.
Once again, on behalf of the Government and people of Lagos State, I congratulate you and wish you success in all your future endeavours.
Happy New Year in advance.
Thank you and God bless you.
Itesiwaju Ilu Eko, lo je wa l'ogun!!!
Akinwunmi Ambode
Governor of Lagos State,
Alausa.
 30th December, 2015