Psalm 34: 3 "O magnify the Lord with me and let us praise His name forever".
Today is a day of praise and Thanksgiving to God for His faithfulness to our State which clocked fifty years yesterday and our administration which will be two years tomorrow. We are gathered in His presence with thanksgiving because we know that He and only He is the source of our strength and achievements. Our faith in His unchanging promise is also the reason for our hope and belief that our expectation and dream of a greater and more prosperous Lagos would become a reality in the precious name of our Lord Jesus Christ.
Over the years, the State has grown in leaps and bounds. It has become home to all citizens of the world, and most importantly, a place where hope comes alive and dreams are actualized.
Lagos has enjoyed peace and stability as a result of the harmonious relationship and peaceful co-existence of diverse ethnic and religious groups across the State. Most importantly, it has been blessed with great visionary leaders, who worked so hard to chart the path for the growth and development of our State from its creation till date.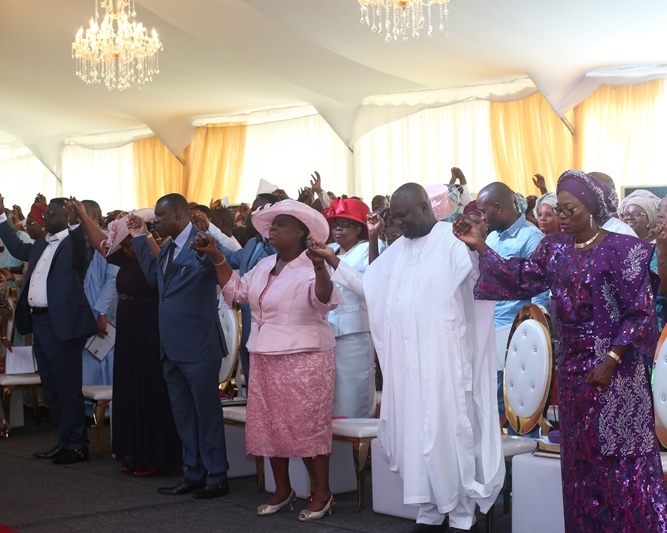 This was the Lagos we all were privileged to grow up in; the Lagos that has given us the opportunity to be what we are today and the Lagos I am honoured to lead at this auspicious moment.
I want to appreciate God for His mercies, compassion, grace and blessings on the State thus far. I thank God for the citizens of the State, who through their selfless services have all contributed in no small measure to the enviable status the State has attained.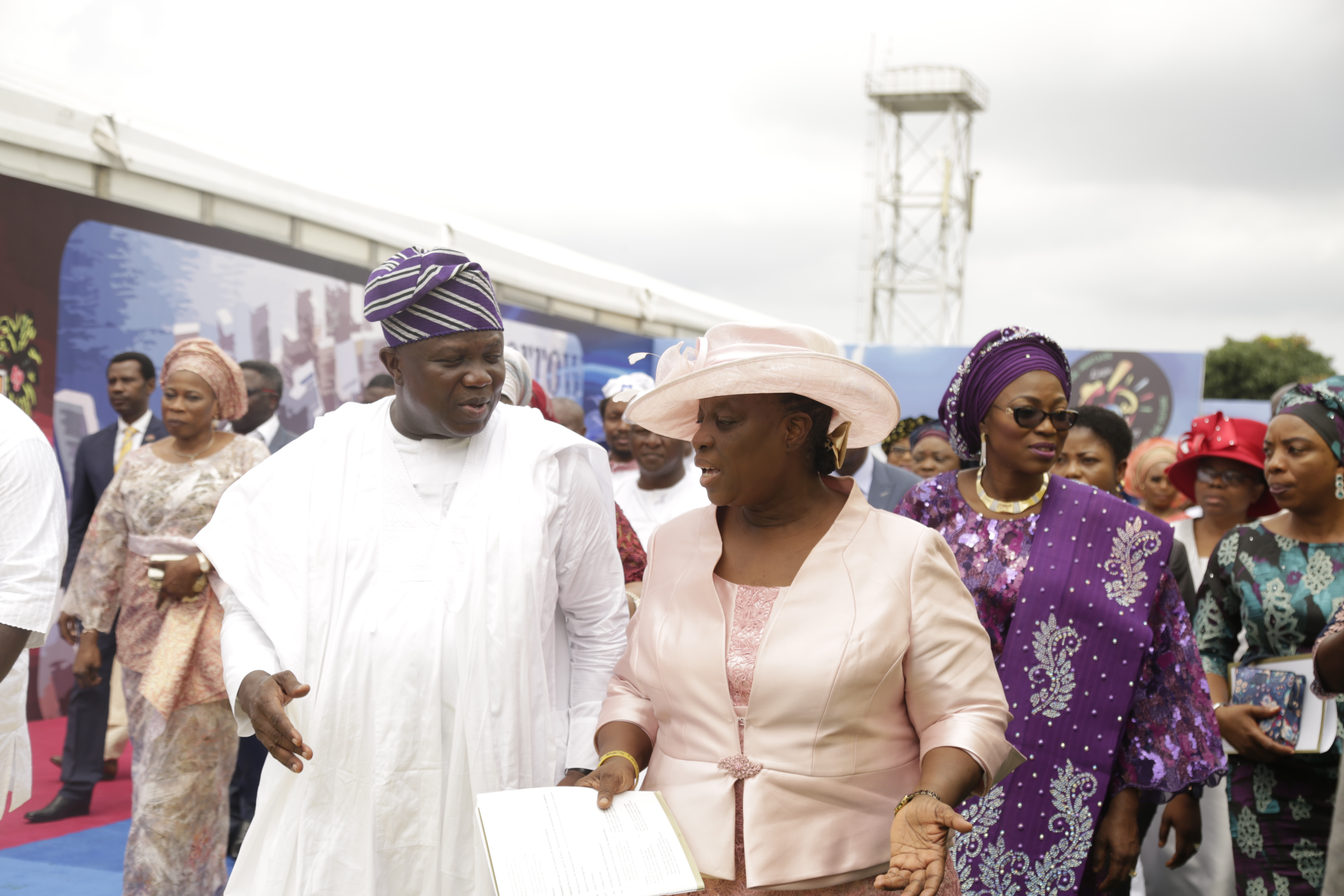 As we continue the journey of another fifty years which commences today, I pray that the almighty God will not forsake us. He will continue to raise leaders with vision, character and ability to take Lagos State to a position of eminence in the comity of modern City States.
I wish to use this opportunity to thank all Lagosians, especially the Lagos at fifty Committee and everyone, individuals, groups and organizations for their contributions to the success of this celebration.
Psalm 103: 1-2 "Bless the Lord O my soul: and all that is within me bless His holy name. Bless the Lord O my soul, and forget not all His benefits".
To Him alone be all glory, honour and adoration.
Thank you and God bless you all.
"Itesiwaju Ipinle Eko Lo Je wa Logun"