As the Centre of Excellence, appointments into public offices in the Lagos State Civil Service are dictated by merit, integrity and a record of selfless service. These were the criteria for the selection of the three Permanent Secretaries who have just been sworn-in today.
As a government, we believe strongly that to maintain and surpass the current record of our socio-economic and political development, we must continue to raise the bar and ensure that only individuals with these qualities are saddled with the task of executing government policies and programmes.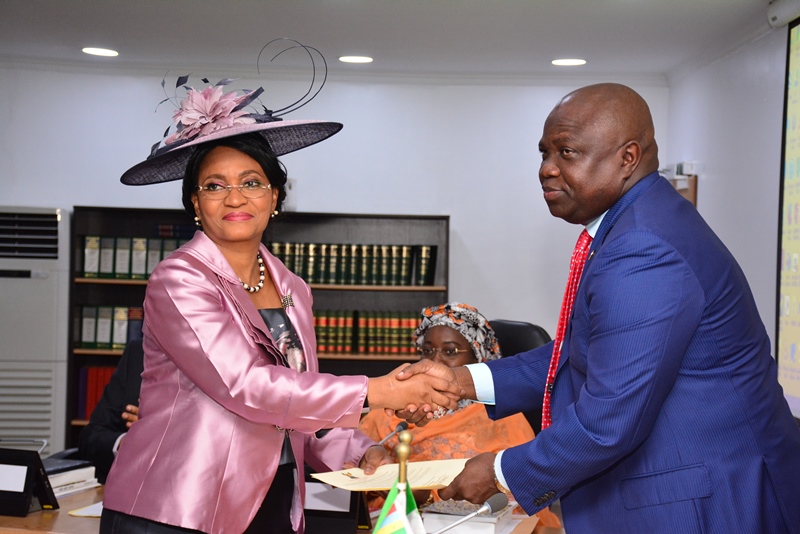 Distinguished guests, the appointment of the newly sworn-in Permanent Secretaries followed our laid down tradition of deploying our best human capital to deliver on our promises to the people of Lagos State. Therefore, I enjoin the new appointees not to see their appointment as compensation or  reward for favours done to anybody but to value it as a call to higher service, where their actions or inactions will have an impact on the lives of Lagosians.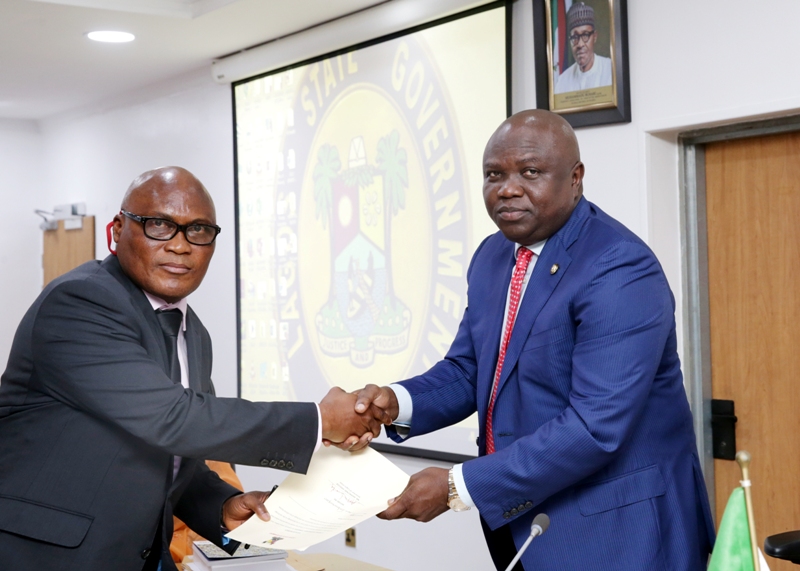 I urge you to settle in quickly to your new responsibilities. I am positive that your wealth of service and professional experiences will be deployed in assisting our administration to make lives better and more meaningful for our people.
In your day to day duties, it is expected that you will divest yourselves of personal biases, sentiments and affiliations. Let your decision making and policy execution be guided by the general good of the greatest majority of our people. I assure you of the maximum support of the Government for you to succeed.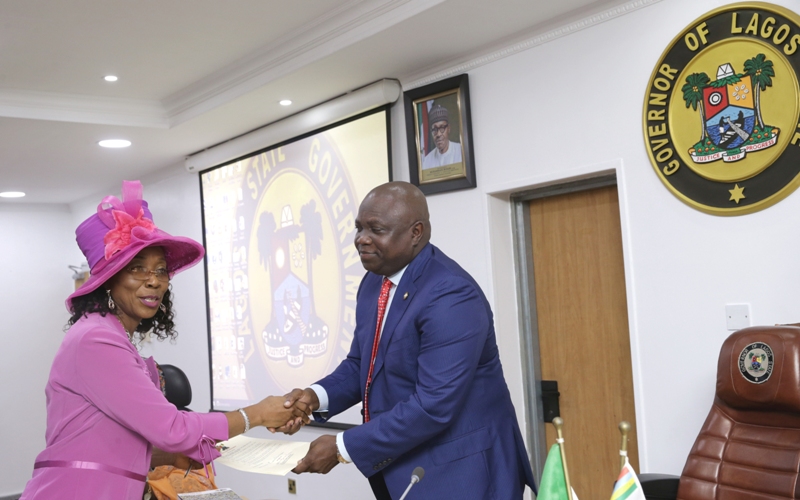 Finally, I congratulate you on your appointments and hope that you will continue to be worthy of our trust and confidence.
Thank you.
Itesiwaju Ipinle Eko, lo je wa l'ogun.