In the last Two and a half years, our administration has worked relentlessly to fulfill our promises to Lagosians. Our modest achievements in these past months would not have been possible without the support of the public service, most especially our Permanent Secretaries who have not only keyed into our vision of a vibrant Lagos but have also ensured that it becomes a reality through commitment and hard work.
I am not unaware of the fact that the Permanent Secretaries are supported by hard working Directors and other officers down the ladder of the Civil Service. I want to use this opportunity to reaffirm my appreciation and gratitude to the entire members of the State Public service for their dedication to duty, commitment and service to the State.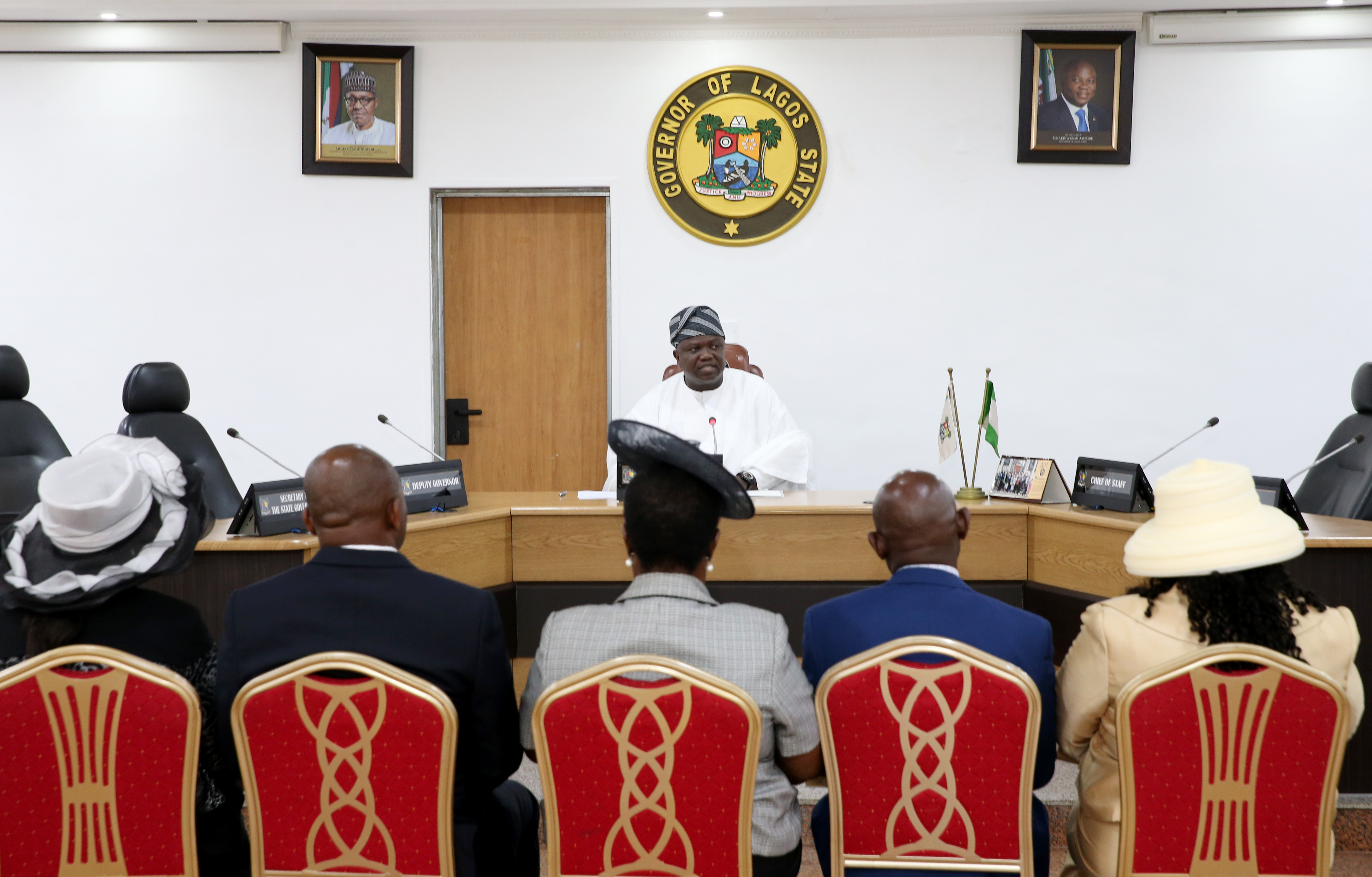 We have just witnessed the swearing in of 5 new Permanent Secretaries in the persons of Mrs. Ibirogba, Clara Omotilewa; Mr. Ogunnubi, Timothy Olukayode; Dr. (Mrs.) Are, Suwebat Iyabo; Dr. Salaam, Taiwo Olufemi and Mrs. Awobamise Kofoworola Omotayo.
I wish to reiterate that these appointments are not just about filling the vacancies created by those who have retired, but a way of rewarding hard work and diligence.
As Directors, they have demonstrated loyalty and commitment through active involvement in the implementation of some of the policies of this administration. I therefore have no doubts that their appointment will be a source of encouragement to all officers who are diligent in the discharge of their duties as civil servants.
To the new appointees, it is my belief that you will continue to contribute your quota to the development of the State. This is no time to relent on your hard work but rather a time for you to come up with new ideas and innovation that will add value to our State in the way and manner government policies are implemented for the greater benefit and service of our people.
I charge all of you to rededicate yourselves to the tenets of the public service reforms we have embarked on and prove to the rest of the service your justification for the new elevation.
I thank the families of the new Permanent Secretaries for their support which has helped them to attain this height in their career. It is my hope that as always, you will continue to support them to be successful in their new positions as Permanent Secretaries.
I congratulate you all and wish you all the best in your new assignments.
Thank you and God bless you all.
Itesiwaju Ipinle Eko, lo je wa logun!
Akinwunmi Ambode
Governor of Lagos State,
Lagos House,Alausa
6th November, 2017