What we are witnessing today is the result of the dynamic quality of our public service and civil servants. In Lagos, the minimum standard acceptable is selfless service; service to the State and to the people.
It has become a tradition to continually appoint experienced, dedicated and tested professionals to key positions in government. Today, we have just sworn-in Mrs. Folasade Adesoye as the 20th Head of Service of the most vibrant Public Service in Nigeria, the Lagos State Civil Service.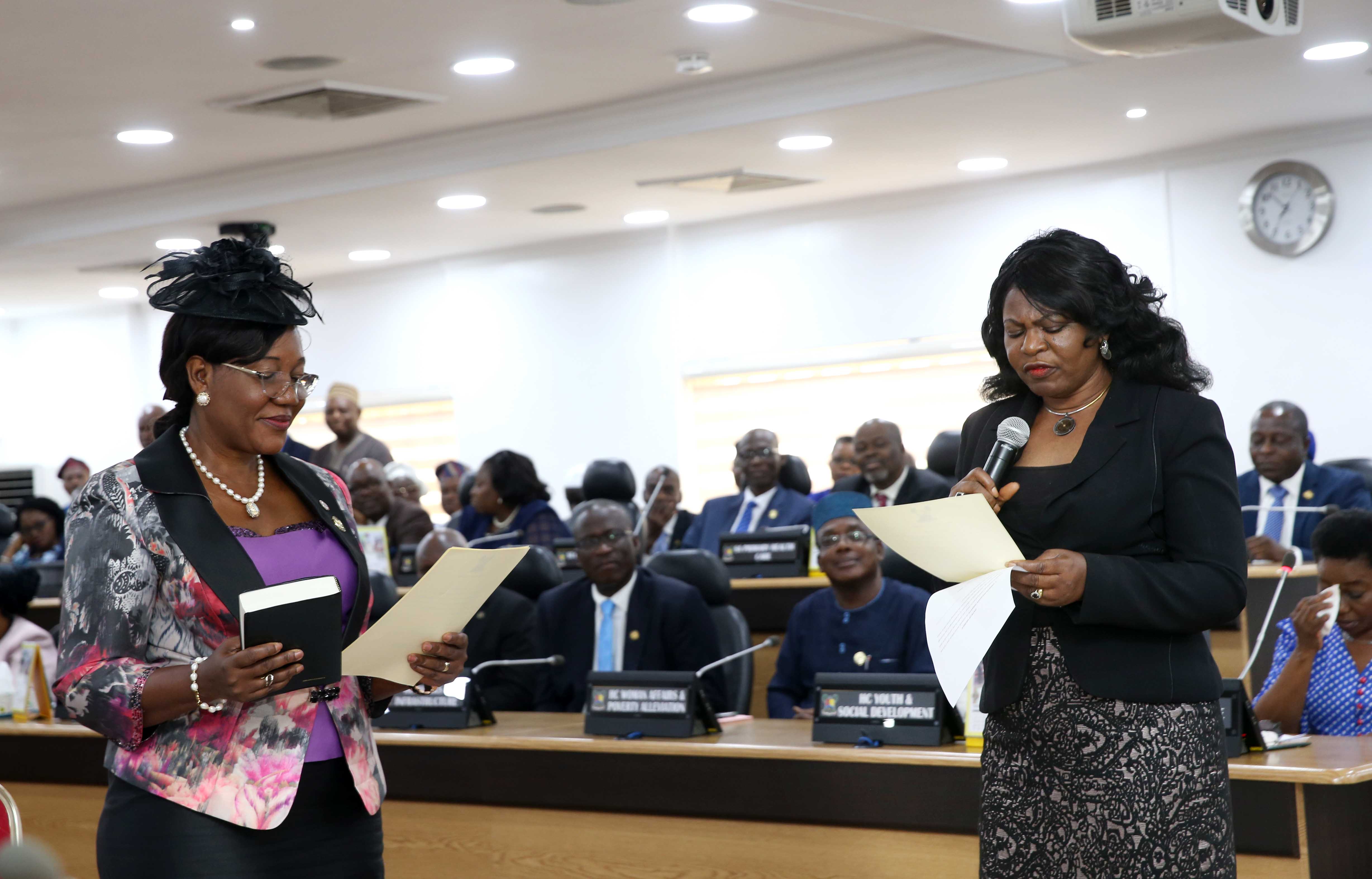 Let me use this opportunity to once again, on behalf of this administration and the people of Lagos State, thank the immediate past Head of Service, Mrs. Olabowale Ademola for her contributions to the development of our State and the strengthening of our public service.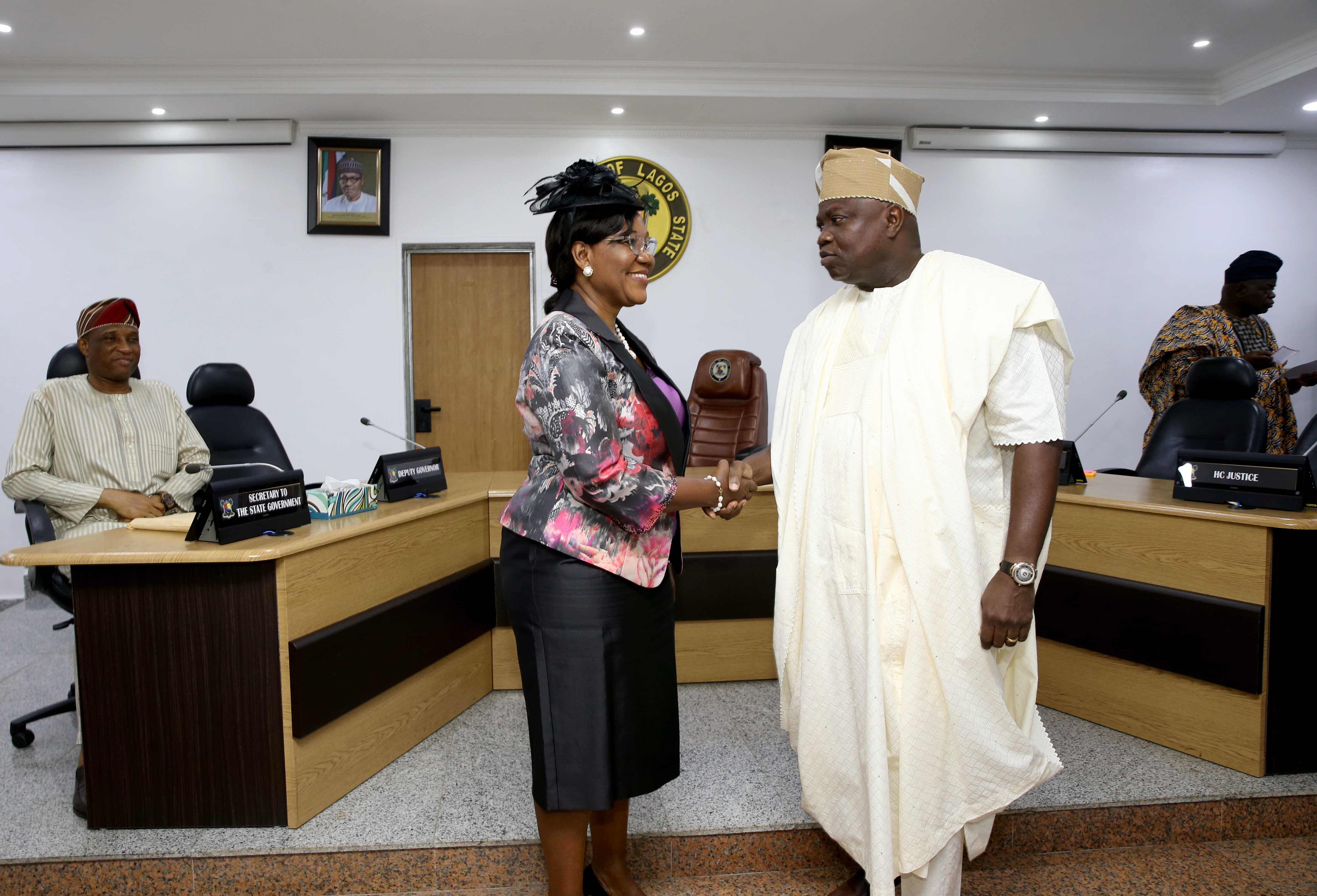 As always, this appointment is in recognition and reward for competence, commitment, perseverance and hard work. By this elevation, you have risen to the pinnacle of your career as a civil servant. It is my belief that you will keep up the good work you have been doing even at the topmost level when you acted as the Head of Service a few months back.
As the Head of Service, all eyes are on you to provide leadership and direction to the over 100,000 civil/public servants in the State. You hold a strategic position to bring out the best in everyone from the Body of Permanent Secretaries down the ladder to the junior staff.
We have laid the foundation for the new public Service that is well positioned to rise up to the demands of present-day public service delivery; a public service that is proactive, innovative, selfless and technology-driven. Although a lot of progress has been made in building on the reforms, it is still a work in progress and there is more to be done in areas of quality service delivery to the public.
The success of your tenure will be assessed not by the efforts you are able put in but the tangible outcome in terms of improvements in the outlook and deliverables of the entire workforce. You are inheriting a public service that has, to a large extent keyed into the vision and uncompromising principles of good governance of this administration. As one who is fully aware of our vision and policies, some of which you have helped to translate and implement, I expect that you will hit the ground running and make your mark.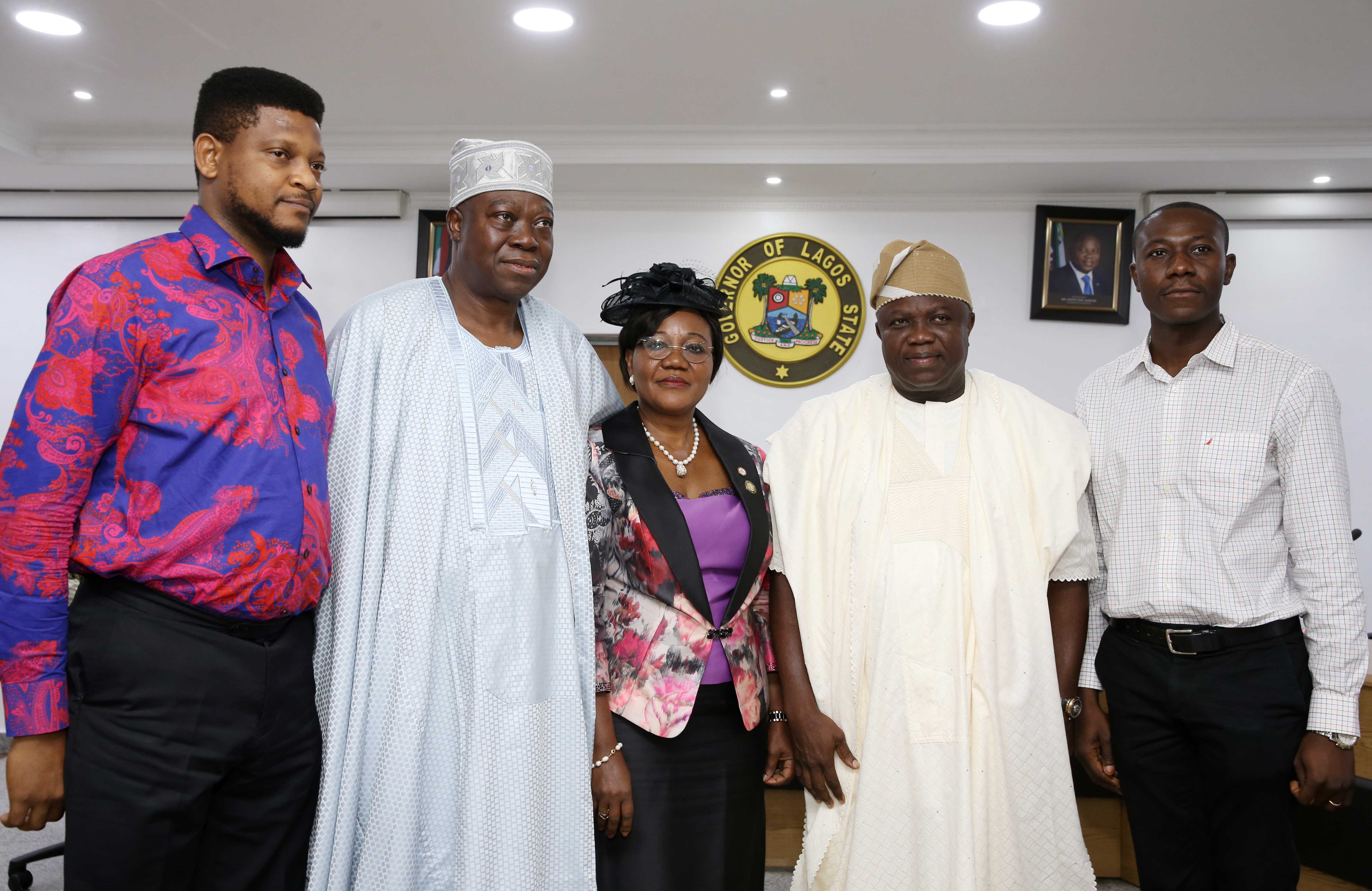 Your role as the Head of Service is clearly defined and I am sure that you are well aware of what is ahead of you. I have no doubt in your ability to initiate new ideas that will drive our efforts as a government and further add value to the Public Service and governance in general.
To the family and friends of Mrs. Folashade Adesoye, I thank you for your support and sacrifice over the years which have culminated into her elevation today. She will need your support more than ever before to make a success of her new appointment.
Once again, I congratulate you and wish you a successful tenure.
Thank you.
Itesiwaju Ipinle Eko, lo je wa logun!