It is with great delight that I welcome everyone to this maiden edition of the Rasheed Gbadamosi Eko Art Expo. This is an important event for us in Lagos State because it seeks to play three important roles. The first is the obvious reason why we are all here – to appreciate the great talents that abound in the State.
Many people have acknowledged and celebrated our modest support to the musical art as well as the motion picture industry, particularly though our annual One Lagos Fiesta. But others have wondered if our intervention in the creative sector excludes the visual arts. This exhibition is our response to such well-meaning enquiries.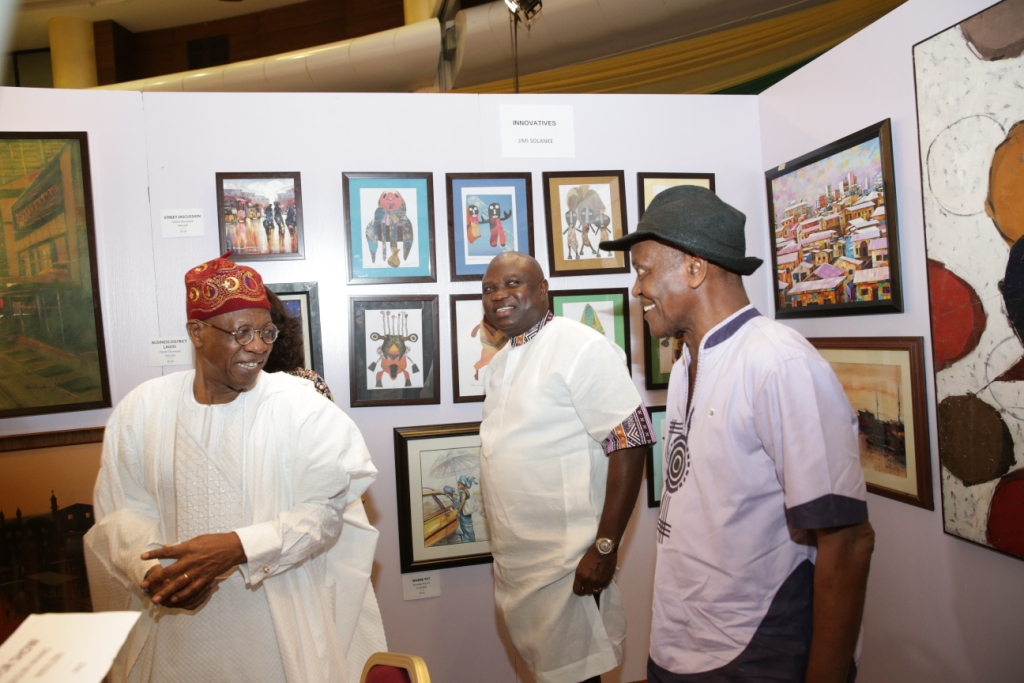 Creativity is the most valuable asset in any progressive society.Therefore, progressive governments must embrace creativity. We are committed, and we must reward contributors of creative ideas with incentives.
This is why you will find,on the same platform, a good spread and mix in the sheer variety of the works of masters that have defined the arts landscape in our state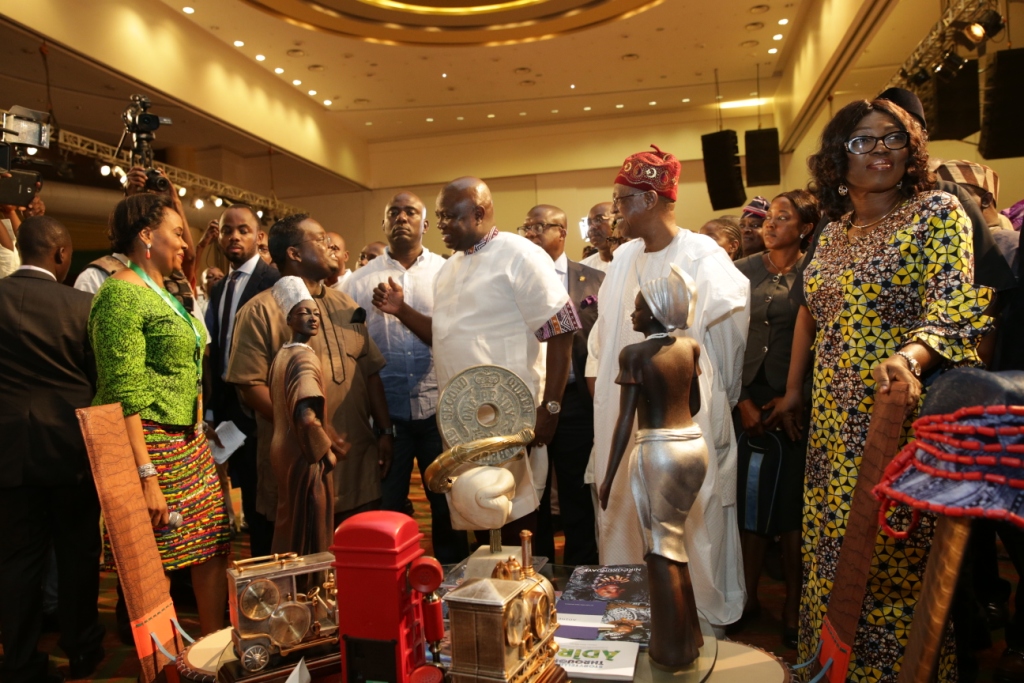 over time with those of more contemporary candour as well as those that are emerging but which packs a lot of promise in their expressions through photographic, paintings, installations and sculptural works.
We are very proud to have such a rich list of artists and galleries participating in this epoch-making event. I am happy to inform you that this marks for us, the beginning of an enduring relationship with the arts sector and the arts intelligentsia that make this sector such an important partner in the development of our state as Africa's largest, busiest and perhaps most lucrative creative hub.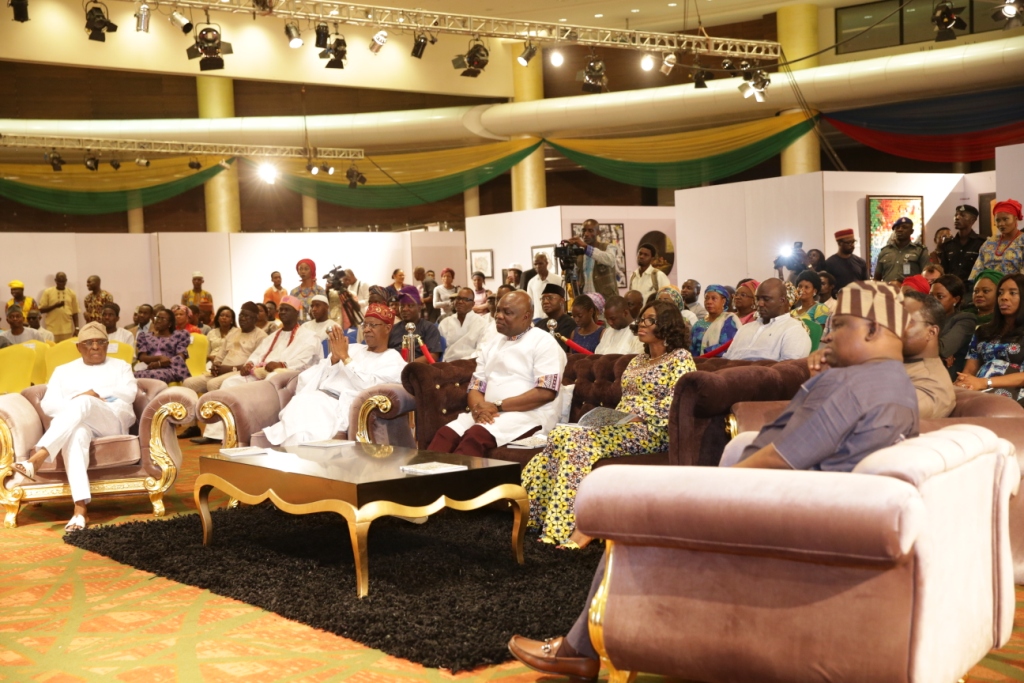 In due course, you will begin to see that our interest as well as our engagement with the art community started a while ago and is just about to bear good fruits. We have commissioned several artists to decorate various parts of our state with landmark installations, which are in addition to the six art theatres we shall open across the State before the end of this year.
In a matter of months when this will become evident, and with opportunities such as today's event becoming an annual creative festivity, it will neither be long nor difficult to agree with us in pronouncing loudly that Lagos is indeed a State with a vibrant artistic soul.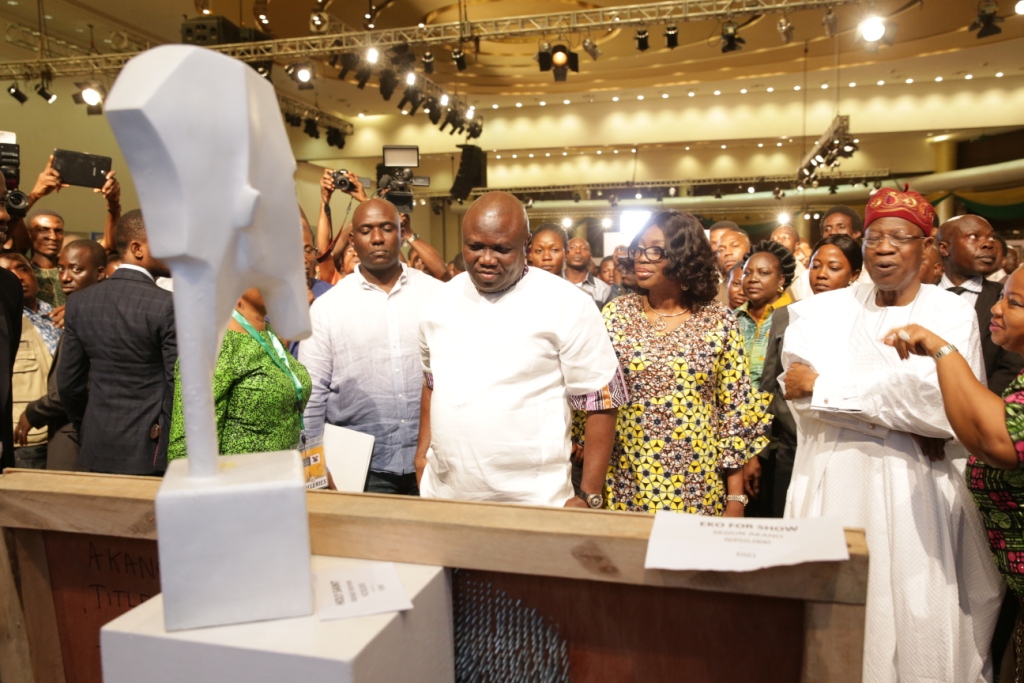 Yet, this exposition shall immortalize the name of Chief Rasheed Gbadamosi, an illustrious Lagos man, who served the state till the very end with his talent and passion for the arts and with his time and resources. There can be no better way to honour such a rare breed than to institute an annual arts fiesta in his memory.
 Today's event, however, bears more significance. It is the first event of the New Yearto remind the world that this year is special to us and that art will be an integral component of the golden jubilee anniversary of the State.
Our administration believes that no nation or state can achieve its full potential without adequate attention to matters of heritage and culture or without due encouragement for the teeming youthful population that sees and seeks opportunities in the creative industries.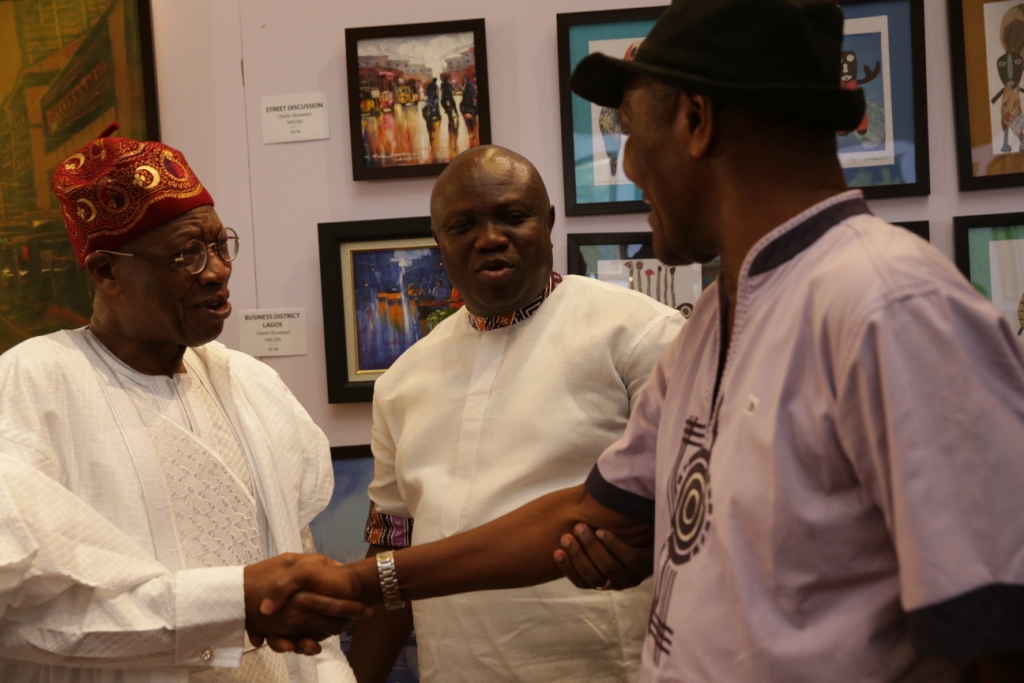 This is why we are keenly interested in further development of our creative talents; in providing them with support and opportunities to be engaged; in helping to create platforms such as today's to excel and compete globally and in showing to the world that Lagos is more than ready to announce its arrival as the continent's front line destination of choice that gives arts and culture their due.
Permit me to appreciate and commend all our great artists, photographers, sculptors and every great name unsung in the last few decades. This government salutes you all. Indulge me also to appreciate Omooba Yemisi Shyllon for his great contributions to the Nigerian arts space.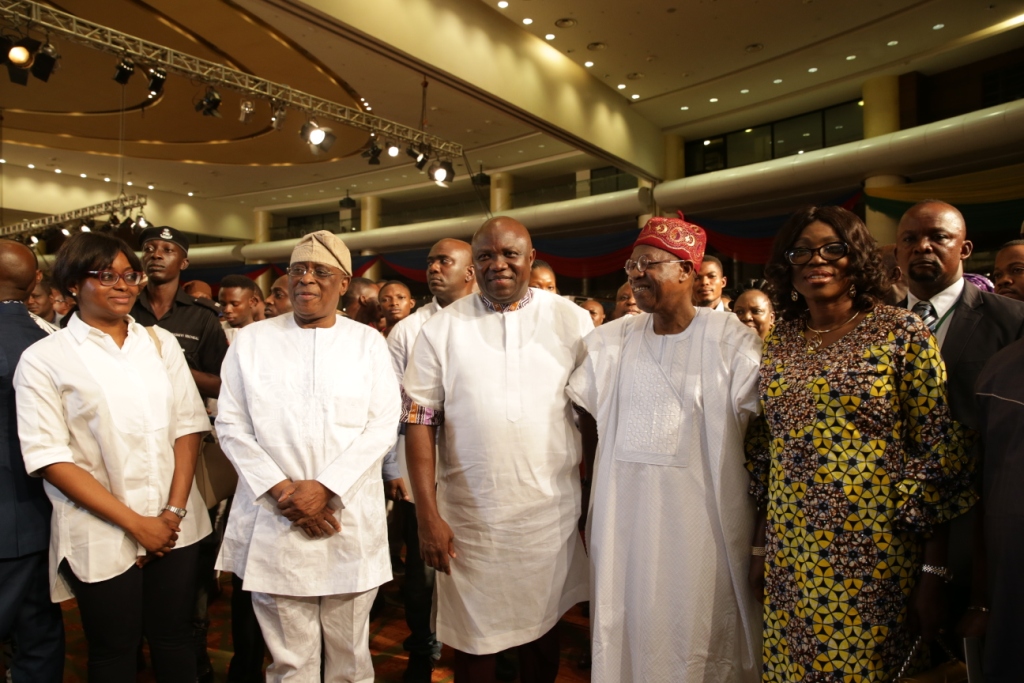 Finally, welcome to Rasheed Gbadamosi's world; welcome to our golden anniversary year; welcome to a megacity with an artistic soul; and welcome to the Eko Art Expo.
Itesiwaju Ipinle Eko…Lo Je Wa Logun