Today marks the 8th in the series of our quarterly town hall meetings and we are so proud to be in the midst of our people living in the Central Senatorial zone, most especially the Ajah, Badore-Langbasa environ of Central Lagos.
Before I go into the future plans of our administration, I am sure you are aware of our achievements in the last quarter. – They are visible in Housing, Education, Works and Health sectors as shown to us in the documentary.
OUTLOOK FOR NEXT QUARTER
Transportation
We will continue to identify areas of intervention to ease traffic congestion and stimulate economic activities in the Central Axis.
New, modern Bus terminals will be constructed in Marina, Ajah, Oworonshoki, Ojota, Agege, Iju-Ishaga and Iyana Ipaja. We shall also introduce new Bus depots for BRT buses.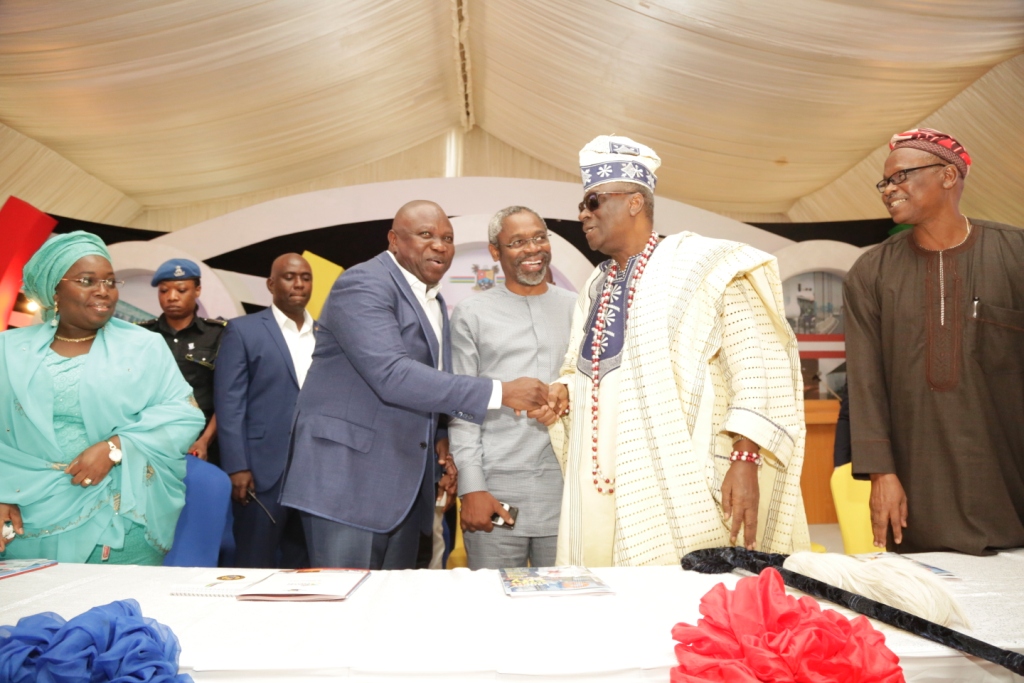 We will commence the construction of the Oshodi-International Airport road in this quarter.
Our Cleaner Lagos initiative will start in full swing in this quarter and Lagosians will experience a new dimension in sanitation, waste solid waste collection and disposal.
We have commenced the removal of illegal structures hindering drainage and free flow of water in the metropolis. We shall no longer tolerate any breach of our environmental laws and regulations. Obalende (under bridges) will also wear a new look before the year ends
Last week we signed an agreement with Buhler AG a leading Rice Mill producer for the acquisition of a 32 tonnes per hour rice mill. This will create about 32,000 jobs directly and 200,000 jobs indirectly along the rice value chain. This will lead to the cultivation of 32,000 hectares of farm land per year, producing processed rice of 130,000 metric tonnes per year which translates to 2,600,000 bags of 50kg rice.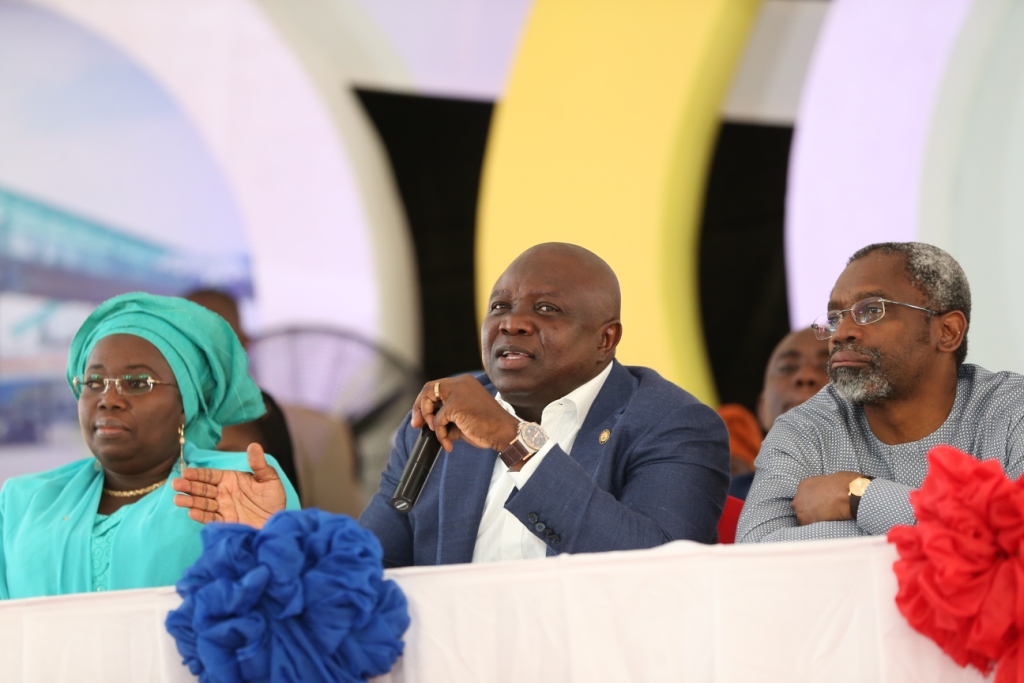 SAFETY AND SECURITY
The safety and security of lives and property of every individual remains our priority and we are determined to keep Lagos safe at all times.
We will continue to equip the security agencies in our State and expect them to double their efforts to end crime in our State. We have been boosted with the arrest of notorious criminals who used to terrorize many residents of our State.
CONCLUSION
Ladies and gentlemen, the future of our State is very bright. We have tremendous potential to be one of the most successful City-States in the world but we have to make some sacrifices today to have a wonderful tomorrow.
Our government feels emboldened by the tremendous support and cooperation you have continued to give us. This was also evident in your action of July 22nd when you voted massively for the All Progressives Congress during the just concluded Local Government elections.
Equipped with your support, we remain firmly committed in our quest to deliver a Lagos that works for us all and gives our people the opportunities to achieve their dreams.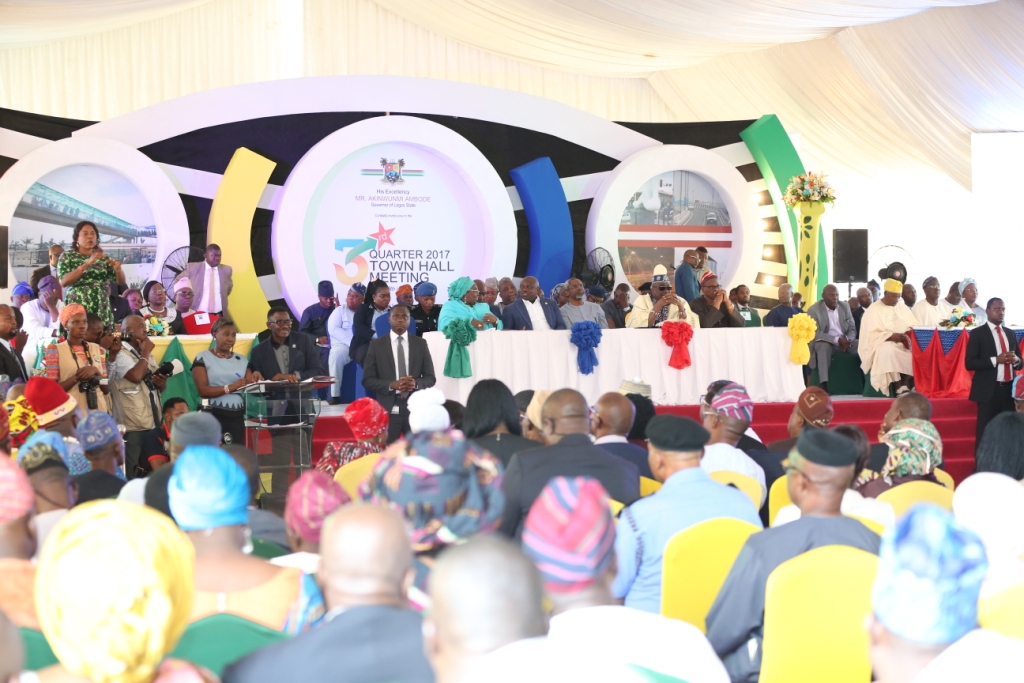 We thank alI tax paying Lagosians for their cooperation and for helping our administration to translate all our visions and plans for Lagos State to reality. I urge all other taxable individuals yet to join the tax net to go to the nearest Lagos State Inland Revenue office to register. Feel free to honour your civic obligations. We believe we have earned your trust. Every kobo paid as tax will be judiciously used for the good of Lagosians.
I thank you for your attention and God bless.
Itesiwaju Ipinle Eko, lo je wa logun.
Mr. Akinwunmi Ambode
Governor of Lagos State
August 2, 2017