Today is a milestone in the activities lined up to celebrate the 50th anniversary of our State. Today is devoted to acknowledging our most important asset – the millions of families who live together and work together to create communities of peace and bliss.
It is a duty we owe because you are the men and women who hold this State together; you are the workers who keep the industries running; the traders who make our markets boom; the public officials who support us to render services. Among you here today are people of diverse professions, religions and ethnic backgrounds. We are all united by the great citizenship that residing in Lagos State confers.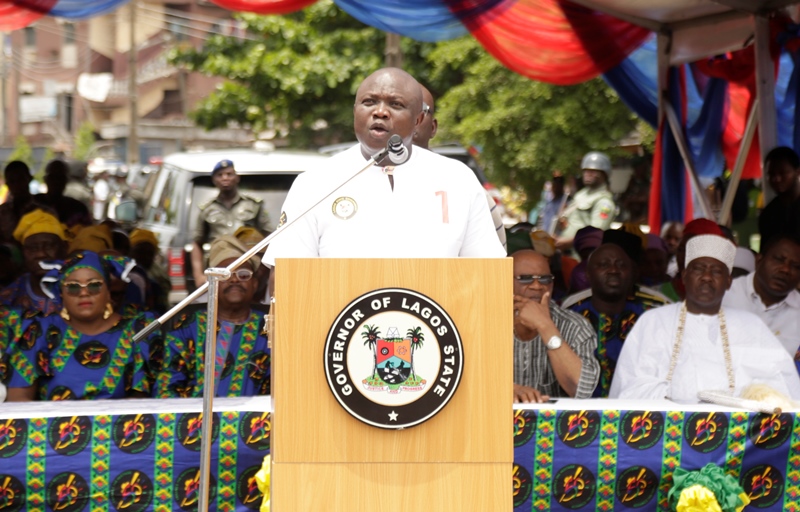 I thank you for shouldering the responsibilities of the good citizen of Lagos State. The citizen who is registered as a resident, pays taxes, obeys our laws, supports our policies, protects our projects and comes to the rescue of his neighbour in danger.
Lagos has survived for 50 years because such good citizens are in the majority. They see Lagos State as a collective responsibility, an unfinished business that is always developing capacity to serve the citizens by making them safer, happier and wealthier.
The efforts of these good citizens have given us the confidence and courage to boldly combat the problems which confront us and the minority behind those challenges. Whether it is crime, filth or social nuisance, we have left no stone unturned because you have entrusted to us your lives, day and night. I pledge, here and again, that we shall never betray that trust.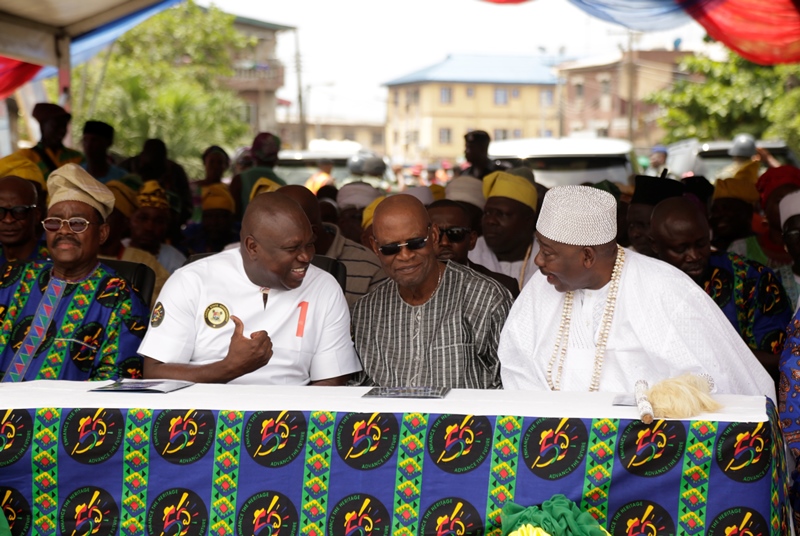 Almost two years after you gave our party, the All Progressives Congress your vote, the majority who had their way and the minority who had their say can attest to the fact that our government has operated like the sun that shines brightly on every body. Through the roadworks, the schools, the hospitals, the massive infrastructural upgrades in hitherto neglected areas, we have demonstrated that Lagos State is a State of inclusion in which all law-abiding, hardworking and honest persons will earn their fair rewards.
So let us be merry even as we re-dedicate ourselves to the journey towards greater prosperity that lies ahead of us. Let our communities help our Local Council Development Areas and our Local Government Areas to rise to the challenge of a greater Lagos of our dreams.
"Itesiwaju Ipinle Eko, loje wa logun"