Today's formal presentation of the Neighbourhood Safety Corps is a giant step towards enhancing security all over our dear State and a vital part of our continuing security and justice sector reforms.  I thank the Speaker and members of the Lagos House of Assembly for their exemplary work on the law that set up this Agency.  It clearly shows that this is a listening Assembly that is committed to the safety and welfare of Lagosians.
The Nigerian Police have been very supportive to our administration in the last two years and I thank them immensely for their commitment to fighting crime in the State. However we have identified that due to our huge population and unique challenges the Police needs our support to complement their efforts especially in areas of community policing.
On August 15, 2016, I assented to the law that created the Neighbourhood Safety Corps. The Corps is designed to provide a second layer of policing in order to ensure our State and communities are more secure.
Let me, however, make it abundantly clear that the Neighbourhood Safety Corps is not in any way in competition with the regular Police Force.
In actual fact, they are expected to assist and complement the Police by providing useful intelligence for crime prevention and to facilitate the arrest of perpetrators of criminal activities in our communities.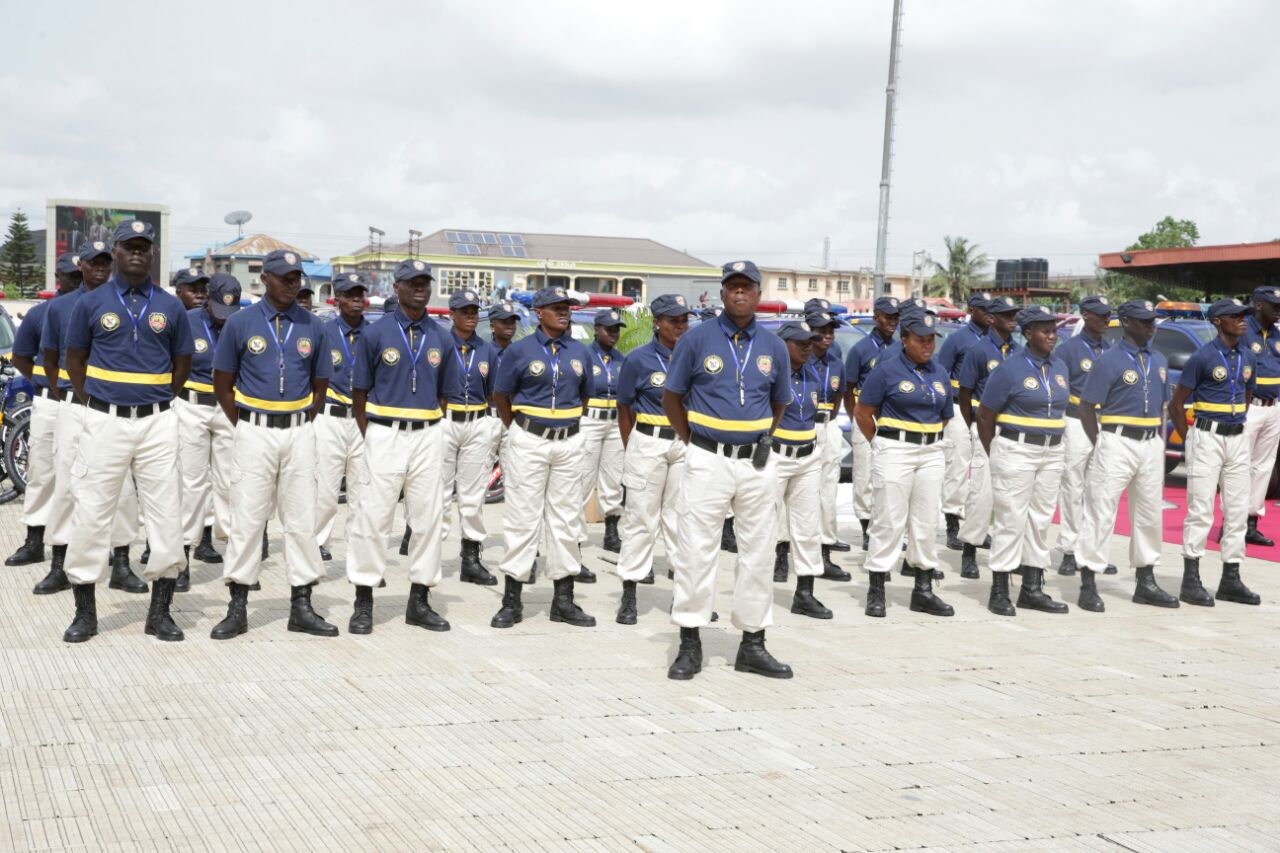 In realization of the fact that nothing can be more important in Law enforcement than educating those who enforce it, this crop of elite' corps have been trained and equipped with the requisite knowledge and skills to complement the good work of the Nigerian Police. In addition to the induction on orthodox community policing techniques, the corps have been trained in the following skills;
Mediating disputes and the art of negotiating for peaceful resolution;
Balancing communal interest in resolving disputes and;
Proactive policing engagement instead of reactive policing.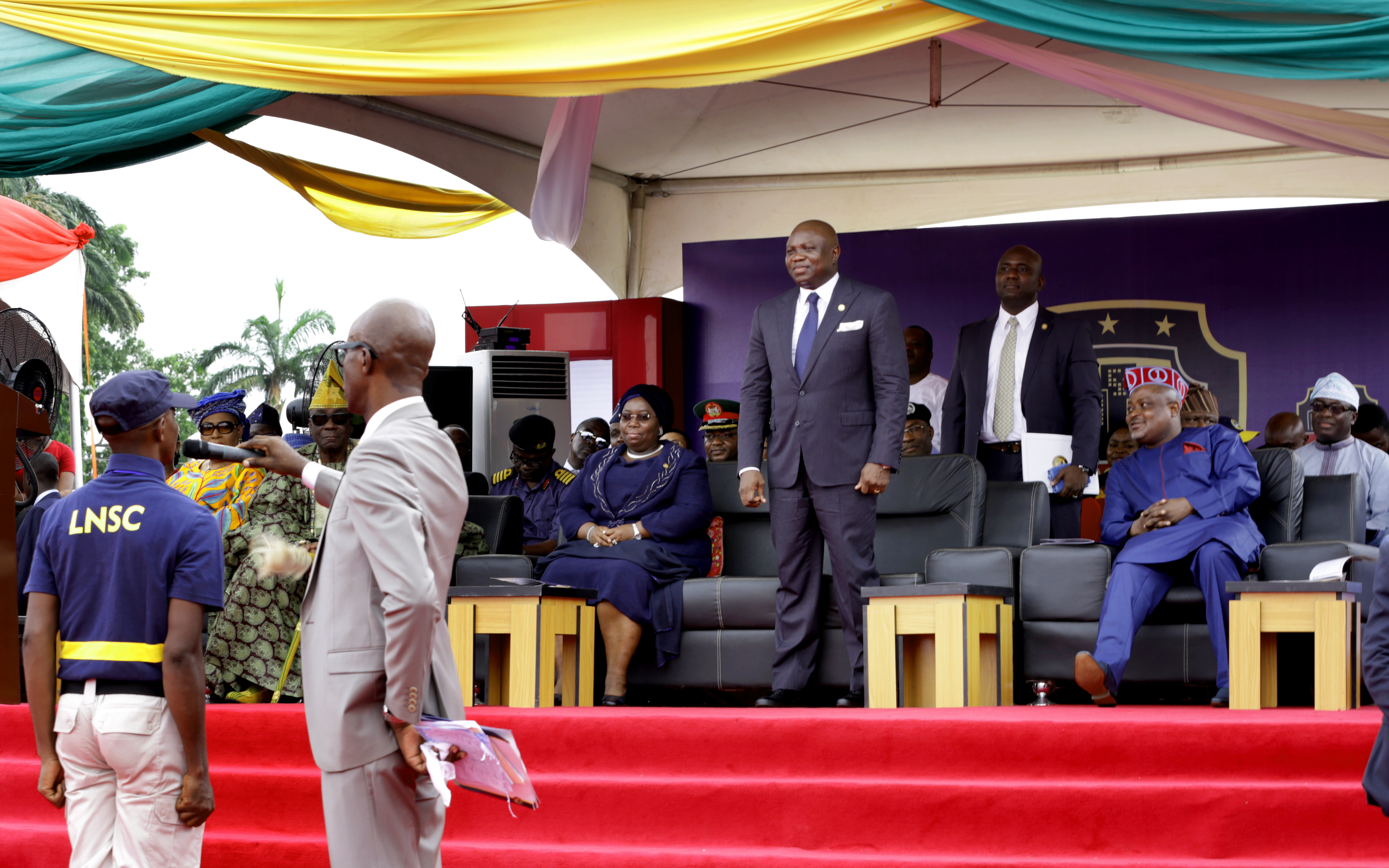 Furthermore, in order to properly position members of the Neighbourhood Safety Corps for the challenges of securing lives and properties, we have invested heavily in providing them with state of the art equipment and accessories which include;
177 Salon Cars/Vehicles equipped with necessary communication gadgets to be distributed across our LG/LCDA's (3 per LG/LCDA);
Motorcycles with full rider's protection kits such as helmets, knee and ankle guards to ensure their personal safety for each of our 377 wards across the State;
4000 bicycles to quietly patrol and engage our communities;
Metal detectors for ensuring that illegal weapons are not smuggled into public places. Other operational equipment such as plastic restraints, batons, long range torchlights and whistle are provided;
State of the art communication equipment. We have revived the base and repeater communication stations in all the Senatorial zones of the State to ensure seamless communication, not only among the corps members, but also with the Police and other security stakeholders.
Special hotlines have also been created direct to the Executive Secretary and senior management of Safety Corps agency for easy communication with our communities in the event of any crime. Any valuable information given to the Corps will attract handsome rewards from the State Government. I therefore call on all Lagosians to join hands with us to say a final NO to crime in our State.
All these eqiupment have been made possible through the judicious use of tax payers money and funds from the State Lottery Fund for good causes. Please continue to pay your taxes for a better Lagos.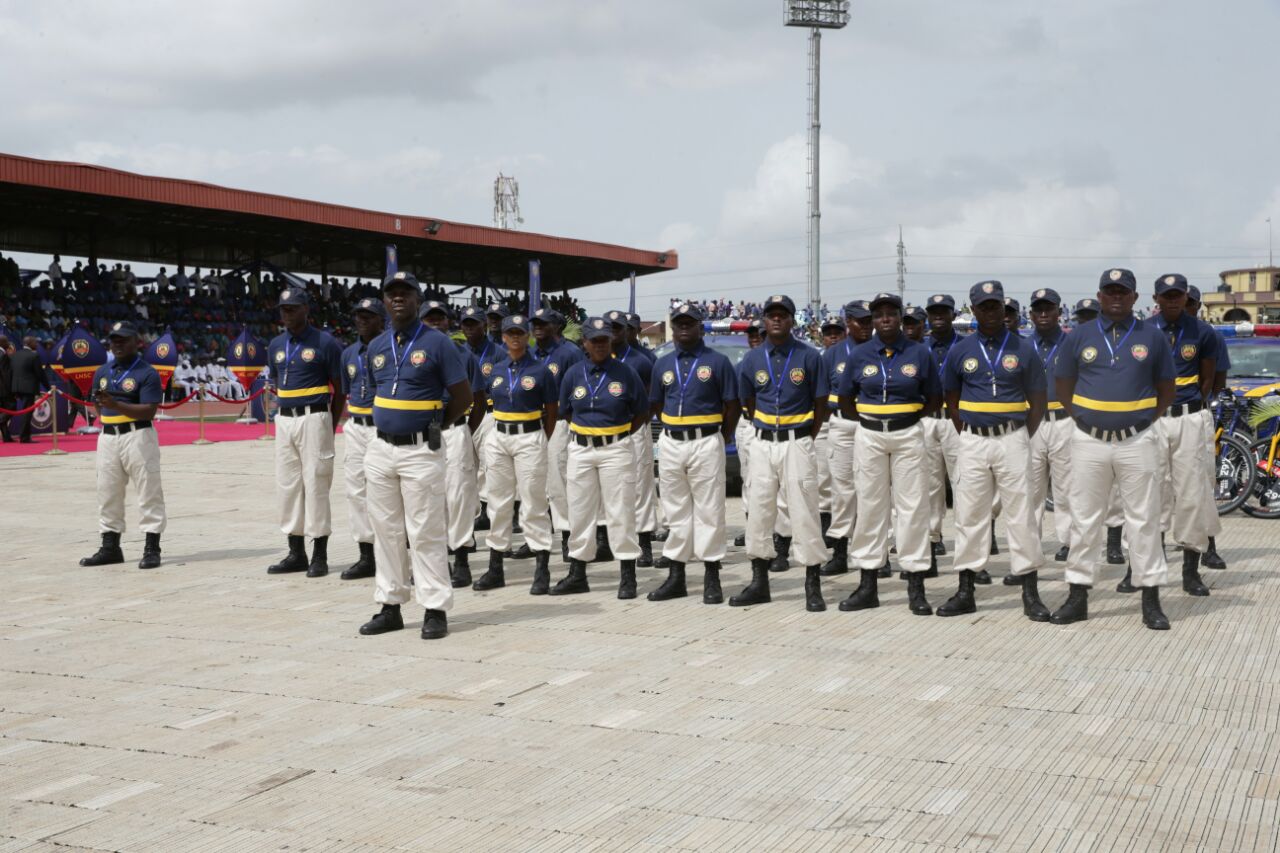 I will also like to state that in order to further strengthen security in our State, a new executive bill will be sent to the State House of Assembly to regulate the employment of domestic workers and security guards henceforth. This bill will prescribe regulations for these set of workers and other details to monitor their activities. There is no room for child abuse or underaged workers. It has been discovered that domestic workers are largely undocumented and pose a grave security threat in the State. The recruiting agencies must be licensed and regulated henceforth. Our safety is now non-negotiable.
Finally I am very happy to state that through this Safety Corps initiative the State Government has created over 7,000 jobs for officers of the Corps, artisans and other support staff. Job creation is at the heart of economic prosperity and we remain fully committed to a more prosperous Lagos for our citizens.
To members of the corps, I wish to remind you that to build a people friendly law enforcement team requires a lot of restraint, a lot of patience, understanding and maturity. The era of officers brutalizing citizens is long gone; rather you must conduct yourselves in a civilized manner and earn the trust and respect of residents of your various communities. Safeguarding our communities and neighbourhood should be your watchword constantly.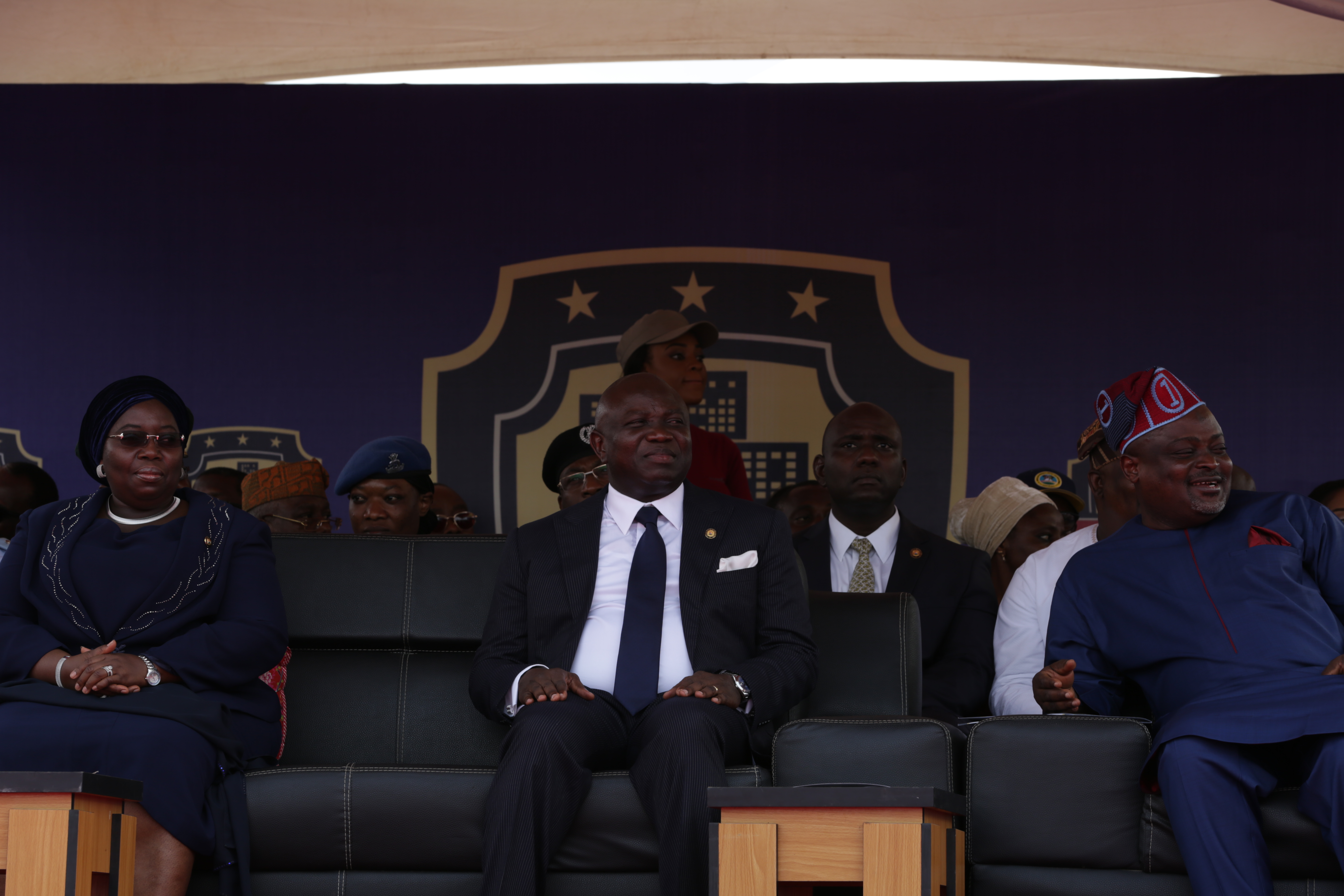 I congratulate you all on your successful recruitment and wish you success as you render excellent service to the State.
To the glory of God and for the safety and security of lives and properties of the good people of Lagos state, I formally present the Lagos Neighbourhood Safety Corps.
Thank you and God bless you all.
"Itesiwaju Ipinle Eko Lo Je wa Logun"