I am delighted to welcome all our participants to this first ever Executive–Legislative Parley in the life of our administration.  Bringing together under one roof all Legislators at the State and Federal levels with the State Cabinet Members, is to proudly showcase what Lagos State is made of.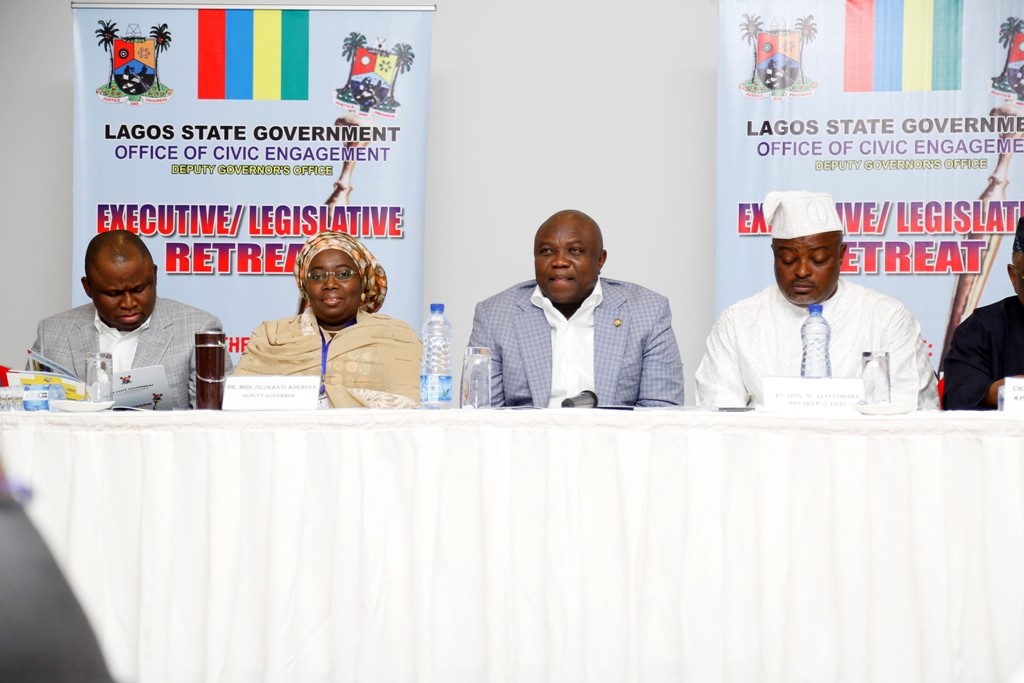 I am aware that the central theme of our Retreat is "Good Governance in a Recession".  I wish to clearly reiterate here that economic recession is colour-blind.  It has no regard for tribe or religion.  It does not discriminate, neither does it delineate on political party lines.  So, when we are seated here with some of our members belonging to the PDP and majority of us in the ruling party (APC); it is very clear, and I also make bold to say that our concern is, and should be, about our people, Lagosians and Nigerians in general.
Our people demand, and request from us, good governance, leadership and hope at a critical time like this in our nation.  We must therefore rise above our personal differences and interests, with a common unity of purpose; staying focused on our promises and manifesto at all times.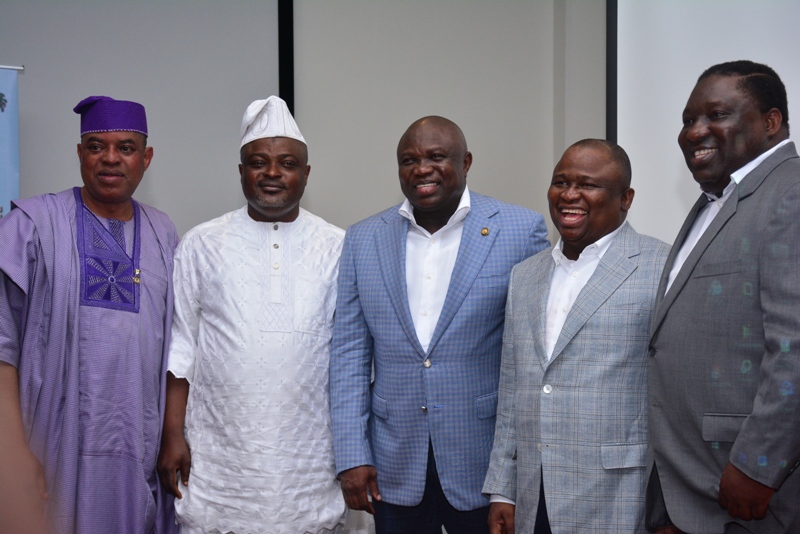 If our economy must grow, it must also have the mindset and culture to want to grow.  It is therefore left for all of us to learn to emphasize the PEOPLE and de-emphasize the POWER to get good results.
Getting good results requires that we abide by the principles of good governance; whether we are in or out of any economic recession.
Legitimacy and Voice 
Allowing everyone to participate to reach consensus is good governance. There must be direction as to where our government is going.  Strategic vision, performance, responsiveness in getting the needed results in the most cost-reduced efforts possible is good governance.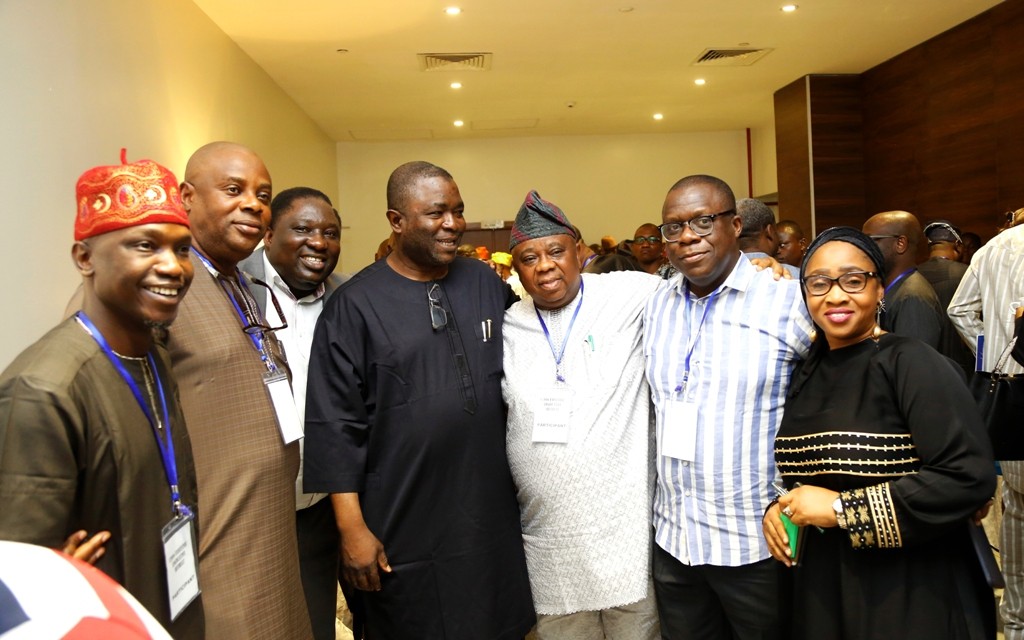 Finally, fairness, equity and obedience to the Rule of Law and inclusion is key to good governance.
In the last sixteen months, our efforts have been focused on these principles of good governance. As you may recall, we joined the Odu'a Investments Group last year to become the Sixth State in the South West with Oyo, Ogun, Osun, Ekiti and Ondo State as founders.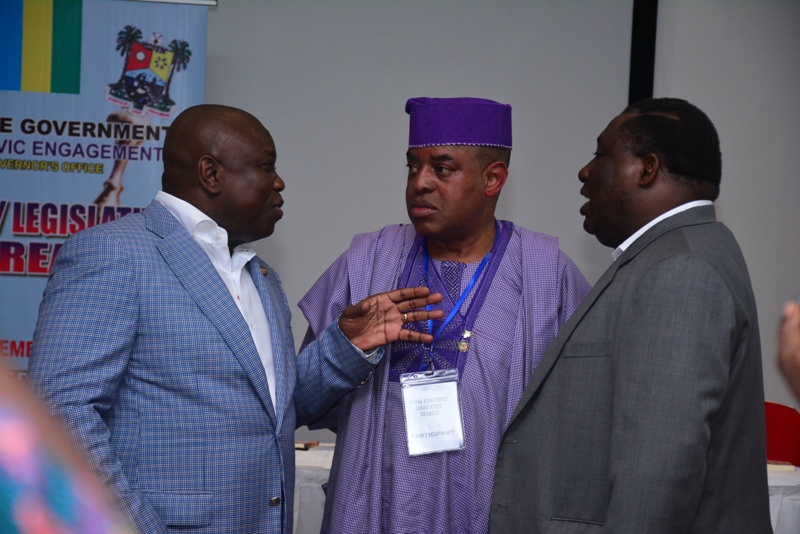 This historic move is not only Strategic, but deeply falls in line with our vision of reawakening the political economy and socio-economic hegemony of member States.
As we proceed to extract the greater opportunities of inclusion, it is, of necessity to call on other State Governments, irrespective of our political leanings that the Odu'a Investment initiative is a veritable economic vehicle for us to take our people out of recession.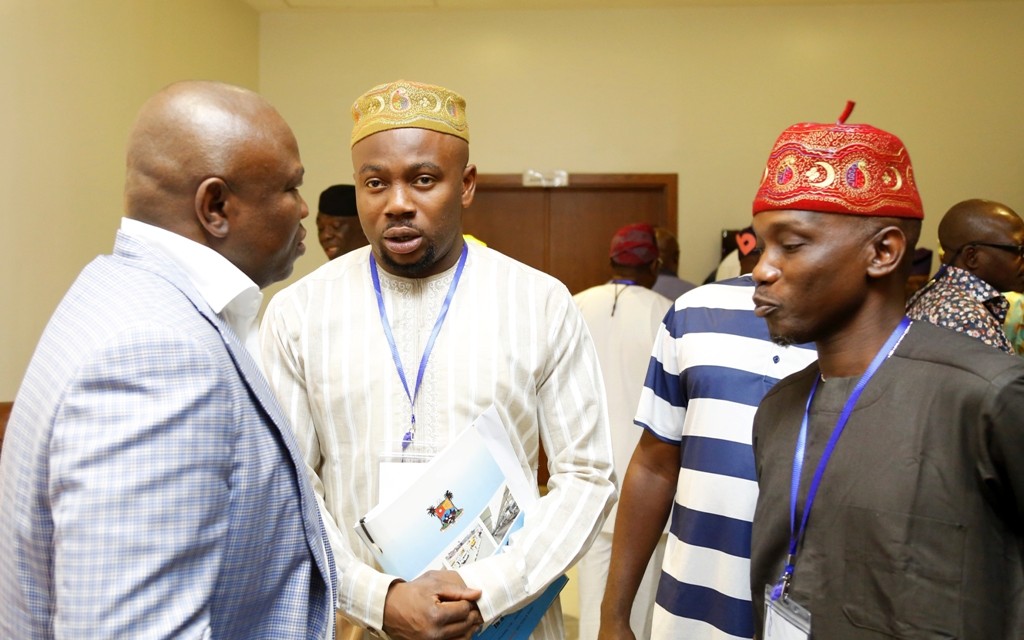 Finally, one common feature of most of us gathered here today is the social contract we have with our people; having elected us to serve them.  The Executive-Legislative collaboration is strongly required and desirous in order for us to deliver and create dividends of democracy.
Once again I welcome all participants.
Thank you.
Itesiwaju Ipinle Eko, lo je wa l'ogun!