Introduction
Let me begin by thanking Prof. Pat Utomi and the Center for Values in Leadership for inviting me to speak at this 14th Annual CVL Lecture and Leadership Symposium. When I got the invitation to speak at this event, I had no hesitation whatsoever in accepting. This is because, the theme of this year's lecture: "Living well together, tomorrow: the challenges of Africa's future cities" resonates with our efforts in Lagos, to change the face of our mega city and position it as modern, sustainable, and smart city of the future.  I also reckoned that it would be an opportunity for me to celebrate Lagos, this city I am very passionate about and to, as the topic I have been told to speak on suggests, make a case as to why it is the best city to live and do business in Africa.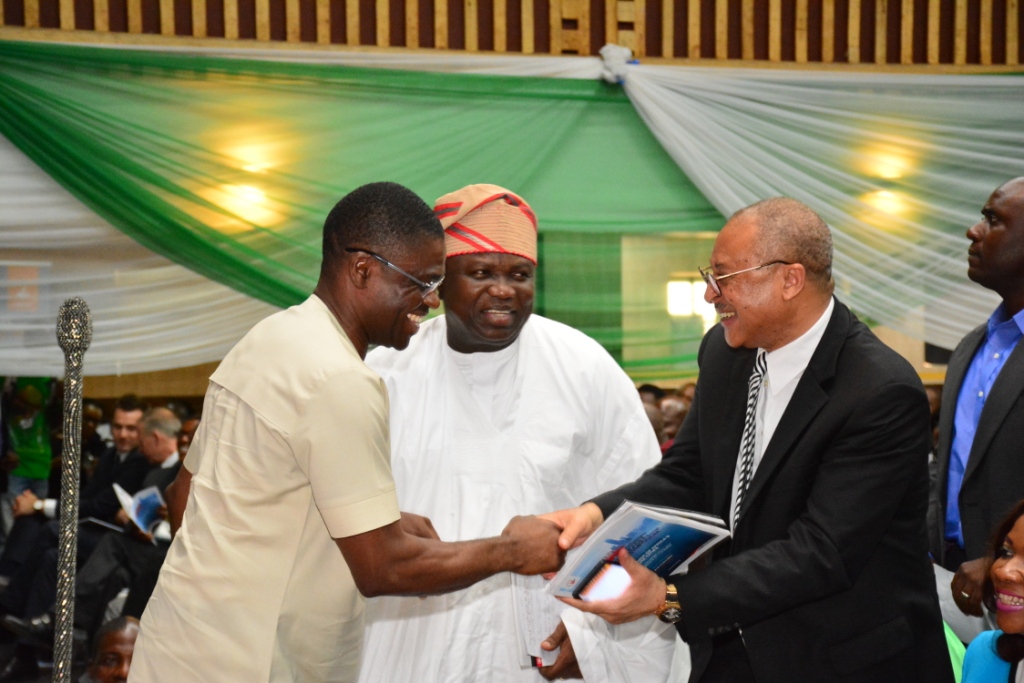 Cities are the future
Cities are a powerful force for economic development and shared prosperity. This is now a generally accepted fact confirmed by economic data. Cities are the world's engines of growth, and strikingly so in the developing world.
In 2015, 85% of global GDP was generated in cities. In fact, for millennia, cities have been the centers of activity, drivers of growth and bastions of productivity. No country has ever reached middle income status without urbanising.
African countries can capture an urbanisation 'dividend' that creates jobs, raises productivity, reduces infrastructure costs and environmental impact, supports new enterprise and shares this prosperity widely. As a result, the growth of the next large cities in Sub-Saharan Africa represents a major opportunity for business. However, these benefits are not automatic. A number of challenges could very easily derail the pace at which these cities grow and prosper and we need to effectively address them.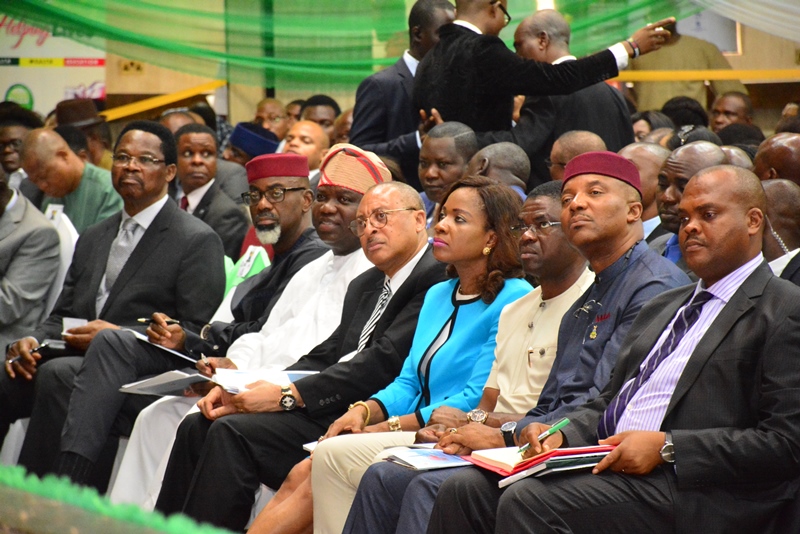 Lagos and the challenges of urbanization
The issues lying at the heart of urban policy making in any city, old or new, developed or developing includes infrastructure, employment, population growth, economic sustainability and environmental viability. In addition to these, there is the classic urban challenges of overcrowding, unplanned and chaotic growth, insufficient provision of municipal services, from policing to healthcare to education to electricity and sewage – all of which are top of the agenda in many African cities.
There is perhaps no better classic example of where these challenges of rapid urbanization come to life than in Lagos. It is estimated that 86 immigrants enter Lagos every hour –the highest in any city in the world – and they have no plans to leave.  This is because Lagos has remained over time and most especially in the last decade, the most attractive destination for those who want to realise and live their Nigerian dream. This ever increasing population of the state however means that we have to be "on our toes" to provide facilities for this more than 23 million population.
Combatting the challenges of rapid population growth in cities, and realising the inherent opportunities requires new business models, technologies and planning approaches that challenge the traditional city development models. Furthermore, innovation and technology is enhancing the livability, sustainability and productivity of 'smarter' cities in both northern and southern hemispheres. Countries and cities that are entering a period of rapid urbanisation can therefore make better choices about urban development and about how to position themselves in the global or regional economy.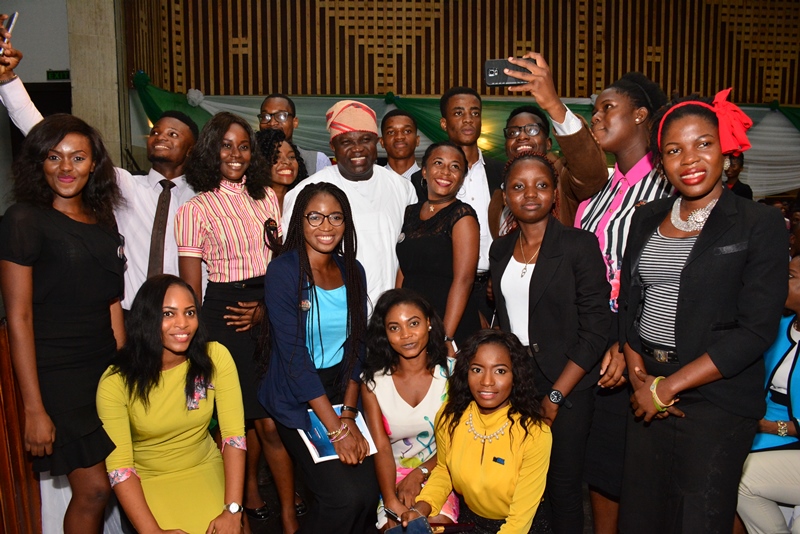 Making better choices in Lagos
In Lagos, we have been making those better choices and are committed to continue making them. In this current democratic dispensation since 1999, there has been a renaissance of sorts in our city and State. Lagos has progressively forged a development path and created a model in fiscal discipline and the provision of social services for the rest of the country.
We have managed to sustain the momentum of growth of the state economy in spite of the increasing population and the need to provide utilities. This is taking place even in the face of economic crises and the dwindling revenue from oil.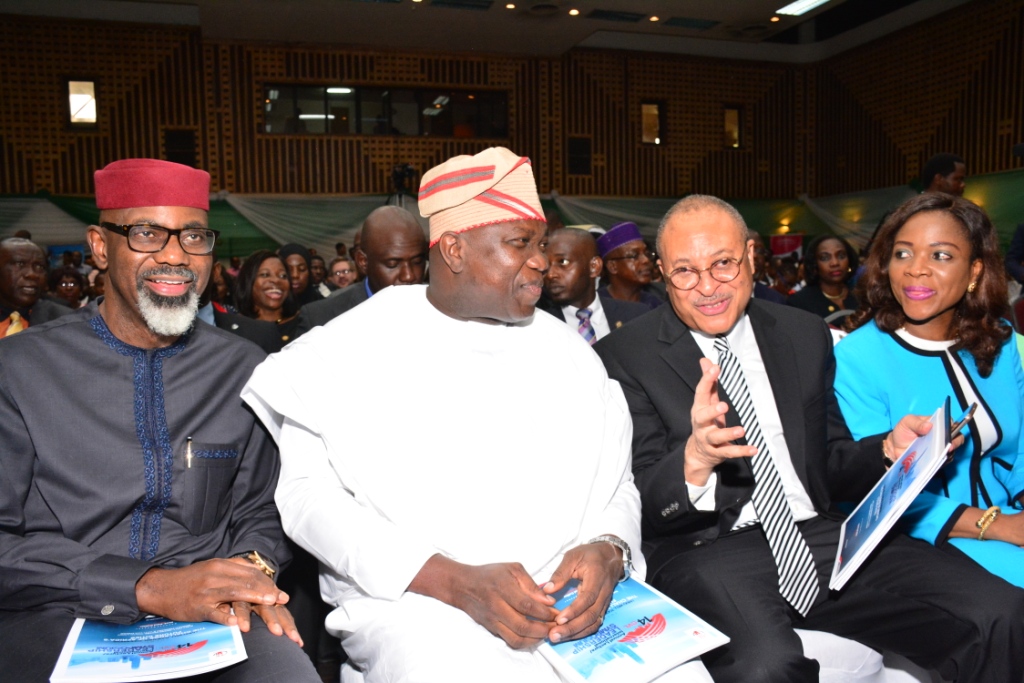 The subject of my paper firmly aligns with our vision to be "Africa's Model Megacity and Global Economic and Financial Hub that is Safe, Secure, Functional and Productive". The transition from Vision to Strategy is expressed in four Development Pillars:
Economic Development
Infrastructural Development
Social Development & Security; and
Sustainable Development.
These Four pillars are as contained in the Lagos development Plan (2012-2025). This is what I aptly describe as our workbook in the last Twenty months.
Embedded in these strategic imperatives are plans and actions that have led us to attain modest successes in making lagos an attractive destination.
STAYING FOCUSED WITH URBANISATION
If anyone ever thinks of winning the battle of urban challenge, you must pierce into issues lying at the heart of urban policy making and execution.
For me, I have remained focused on some of the issues which you will permit me to say a few things on:
Infrastructure
Security
Job Creation
Power – (Light Up Lagos initiative)
Adopting Technology as an Enabler
Driving Investment and the ease of doing business
Other Indicators
As we strive to attain the objective of making Lagos a top city of opportunity, we would in the course of the next 24 months focus on certain key initiatives.
Completion of the Blue Rail Line
Bus reforms and transportation system
Massive reforms in the waste and sanitation system
Affordable housing, particularly through the Rent-To-Own scheme
As we celebrate Lagos at 50, this year, using it as a launch pad to make Lagos a tourist destination in Africa.
Why Lagos?
Distinguished Ladies and gentlemen. I believe the case has already been made from the foregoing discussion. Urbanization is about inclusion. Lagos is too much of a cosmopolitan city that government must practice inclusive governance.No one must be left behind. Our sub-urban cities are becoming economically viable and liveable. From Badagry, Ikorodu to Epe, there are evidential efforts to attest to this.
Lagos is an emerging clean, smart, secure and very prosperous mega city open for business and full of opportunities. As you might be well aware, if Lagos was a country, it would be the 5th largest economy on the continent and come 2020, it is our aspiration to become the 3rd largest economy in Africa. The story therefore is simple: the people are here, the market is here, the technology is here and you have an investor friendly government as your host.  You do not want to be anywhere else.
Despite our modest gains, we know that there are significant challenges to be overcome. The developmental point here is that urban advance is a matter of many (larger or smaller) steps over a long period of time. But they must all be coordinated, and they require a consistency of practice. So for us, this is not a sprint but a marathon. We are committed to continue executing our developmental strategies and implementing innovative ideas to make our city the ideal place to live and prosper on the continent.
Urbanization drive offers compelling pressure to grow revenue/income. If not for any reason, to sustain the modest growth/development. Where IGR cannot grow at the pace of urban development, the alternative is to seek partnership with the private sector. If any meaning can be given to living well, living together, now and the future.
Lagos welcomes you.
Thank you for listening
Akinwunmi Ambode
Governor, Lagos State
February 6, 2017